His longtime DreamWorks colleague and friend Kendal Cronkhite (BFA 87 Illustration) knows first-hand what it's like to take an animated feature from an initial idea and sketch to the glorious big screen, with a group of artists.
"I used to always say, 'I love to make my films right after Guillaume' because he's trained that crew so well that they're at the top of their game when they come onto my film," she said.
The Bay Area-based production designer of movies including 2016's brightly colored and '70s Scandinavian influenced Trolls, Cronkhite came to ArtCenter from Canada in her early 20s.
"Being at ArtCenter was a highlight of my life, honestly, and they cared so much about grounding us in strong skills," she said, misty-eyed, on a break at her Glendale DreamWorks office, next to a board of green and blue yarn resembling toy troll hair.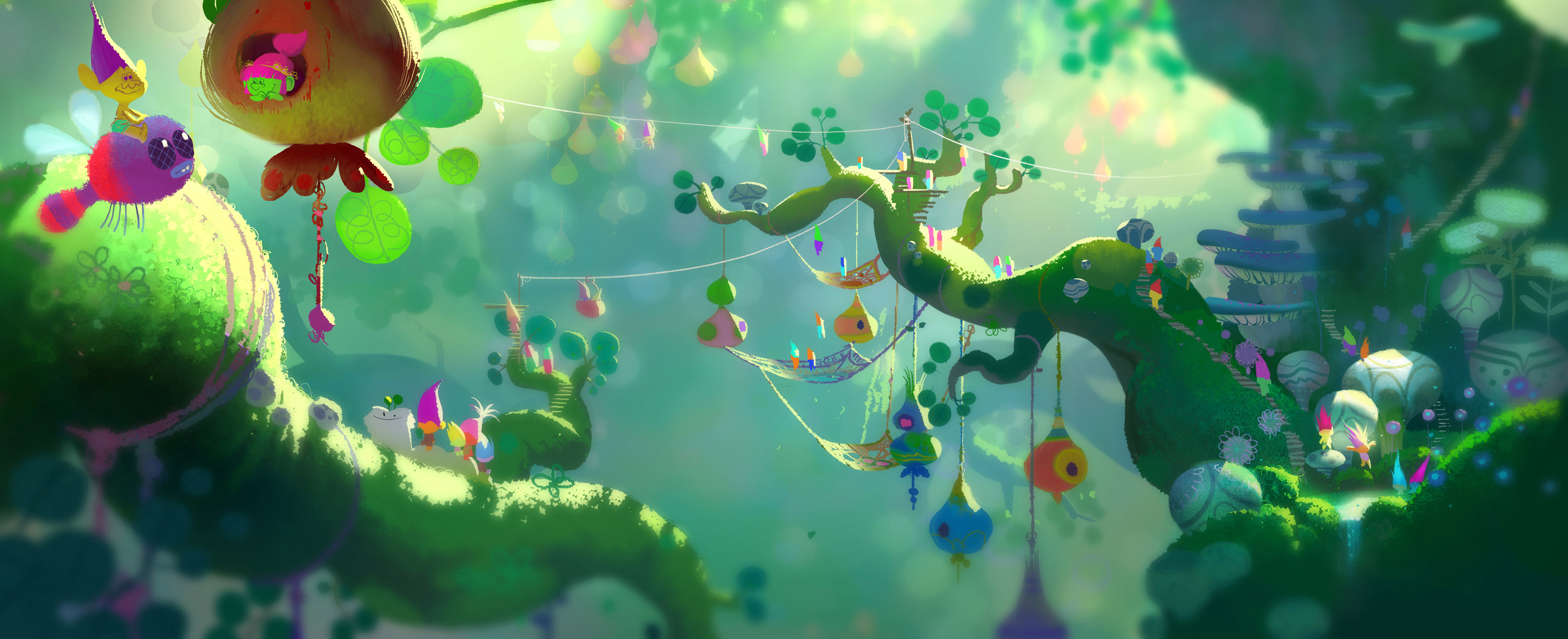 After graduating, Cronkhite channeled a love of editorial illustration, punk, Picasso and other artists into animation, and first joined DreamWorks on Antz.
"A production designer is responsible for designing the look of the film, and I feel like I'm good at finding something unique for a particular story and not necessarily basing it on what I've done before," said Cronkhite.
Cronkhite was previously also a consultant for Oculus VR's newly shuttered Oculus Story Studio, where she was working on a project, she said, that took "huge steps forward in virtual reality," a fast-growing form of storytelling.
"Being a concept artist—the most classic, realistic job Entertainment Design prepares you for—can be applied to film, games, theme parks, augmented reality, virtual reality or any new medium," said Aretos. "At first, it's 'blue sky' thinking, having fun imagining whatever you want to do, and then stuff starts to gel. The production phase of your job is designing every prop, every surface and every detail of every set."