"In the Fine Art department, we believe that to be an artist requires relentless drive and vision," says ArtCenter Fine Art Co-Chair Laura Cooper. "You need to be wide open to change and look at the world with continually fresh eyes, informed by history."
The Fine Art program's most recent cohort of graduates exemplifies that spirit of fresh-eyed experimentation. In the weeks before graduation, they shared their thoughts on how ArtCenter has impacted their practices and the next steps they plan to take toward fulfilling their creative goals. The accompanying portraits were taken in the students' ArtCenter studios, where they had the space to develop and transform as artists and individuals during their formative final years as art students.

Rebecca Guertin
Going from strictly being a painter/drawer to now working in many different mediums, my practice has radically shifted to become an exploration of many different concepts. I think three years of work, focusing solely on an art practice, will do that—broaden your thoughts and processes.

I genuinely have no idea what I will be doing after graduation, other than taking a break. Not all that exciting! But I will continue to make art, and focus more on what I want to do, versus assignments and projects for school. And hopefully that road of exploring and experimenting outside of the classroom will lead to something really great in my art career.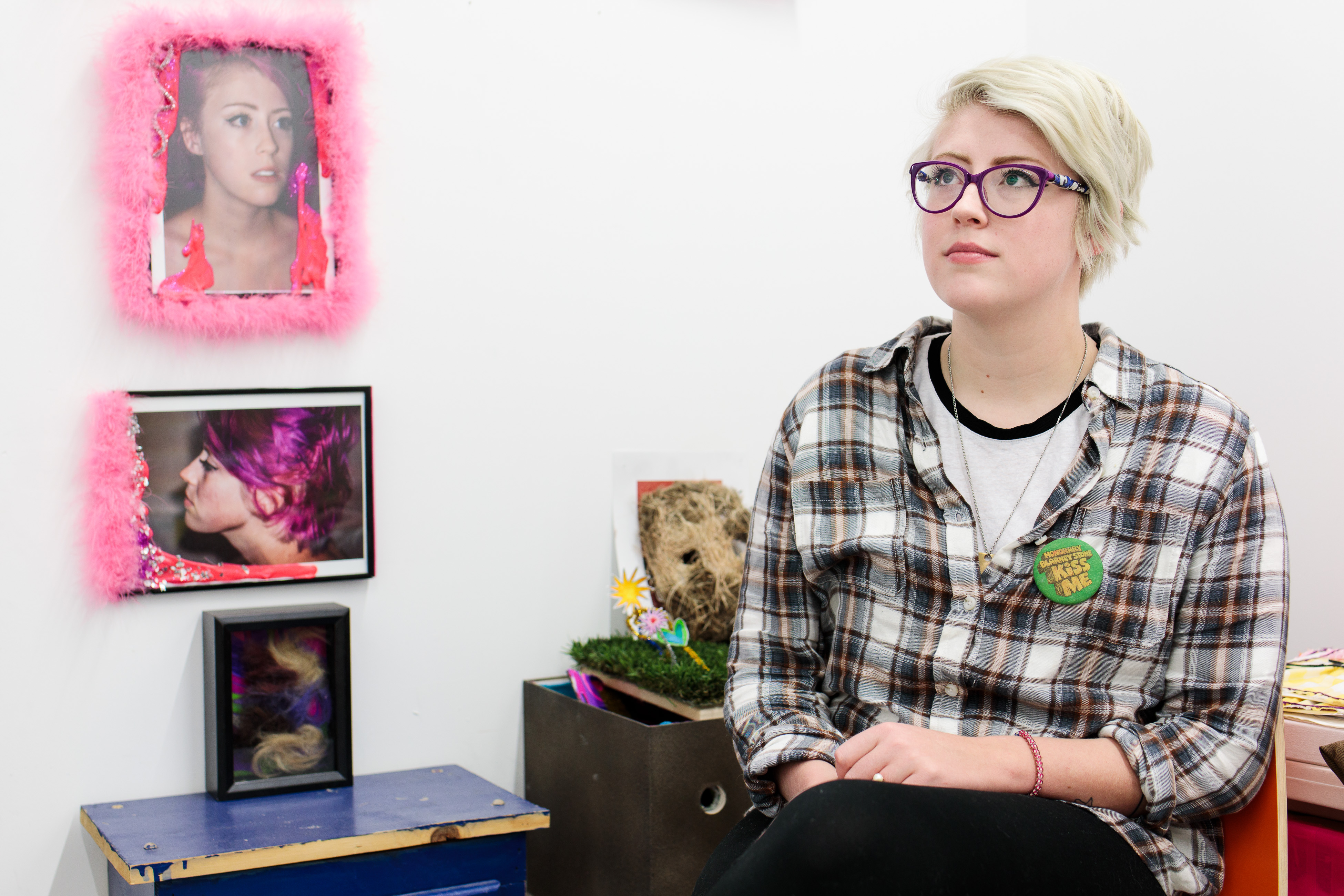 Eliot Saarinen
My time at ArtCenter has helped me shift into a more diverse and informed practice. Before coming to this school I was throwing everything that I had at my work, hoping eventually that something would stick. But now my process of making is more considerate of art historical context and I have a more intimate understanding of what I do, what I have done, and where I am interested in going. I've gained clarity about my interests and have found ways to explore these interests in many different ways. I learned that different media work more efficiently than others and that painting was maybe better represented as sculpture. So with the facilities at ArtCenter, I was able to explore these other mediums to get to a place where I could embed my interests in the work without having to force a medium to do something it did not want to do.

I got another studio with a fellow graduate, and we have set up both an art studio along with a fabrication shop. I plan on continuing my practice along with working in the field of art and design. Currently, I am working on a commission using CNC technology to generate a large aluminum sculpture. Hopefully, this will chip away at some of the debt. I look forward to my experiences to come and really appreciate the education I received at this school.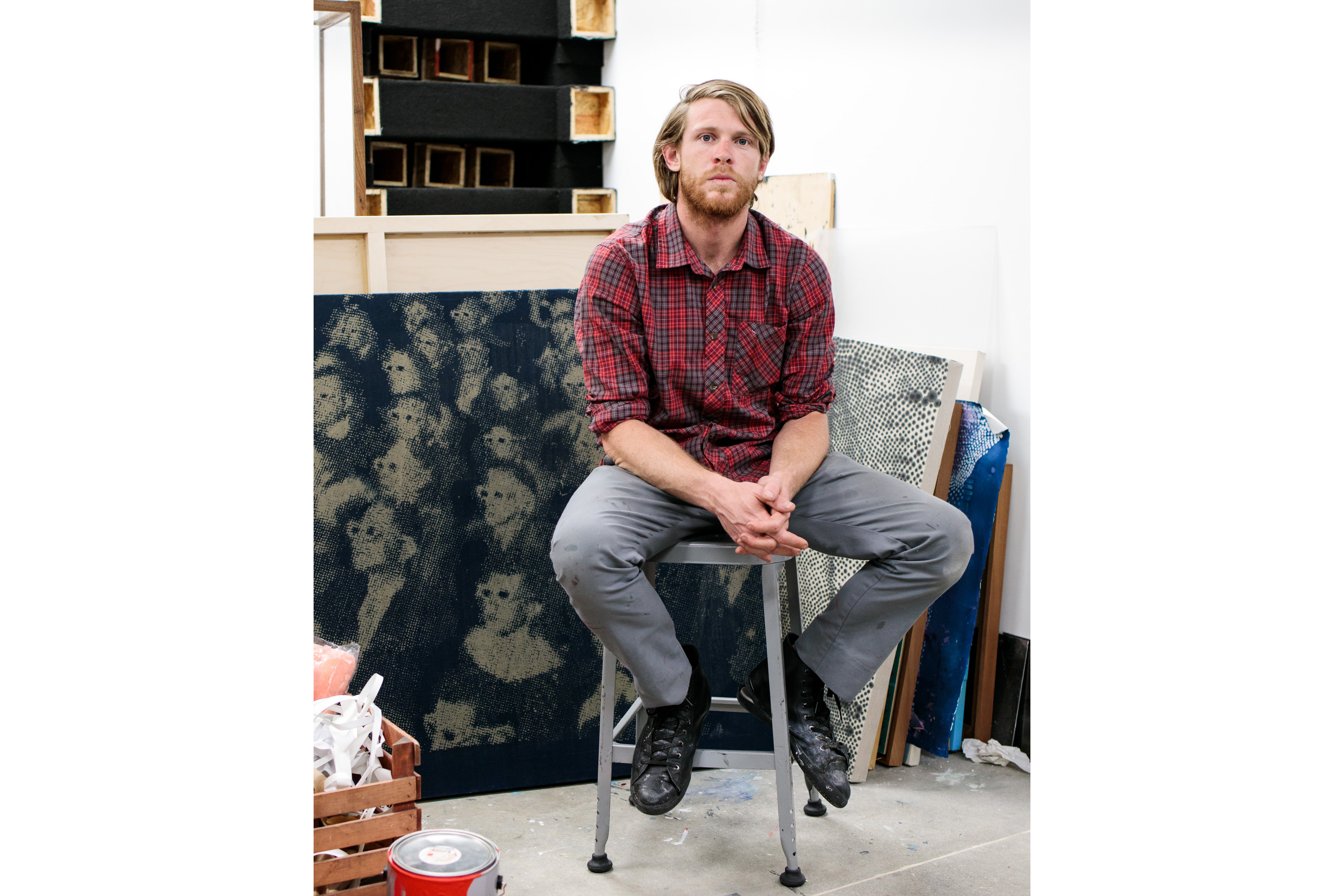 ISAAC BARRIOS
The education and experience I have received these past couple of years has helped shape me as an artist in ways I could have never imagined. From the professors who mentored me, to the supporting community of students and faculty, my education has flourished. The fine art painting program here at ArtCenter has taught me how work can function in our contemporary art world and how my work must consider the historical context in which it is a part. Having the opportunity to discuss the many discourses surrounding the ideas of what a painting could be is something that I am deeply grateful for. Some of the specific themes I focus on are formal, such as the relationship between color, form, their impact on a viewer and their spatial relationships within their everyday lives.

After graduation I plan on working for a year and then will apply to graduate school. Continuing my education will be vital to my role as an artist and figure in the art world. Whether being an exhibiting artist, participating in art events, acquiring the skills to educate, or all of the above—I believe that furthering this practice under working professionals is an essential step toward these goals. Making art is a practice that I can't imagine not being a part of my life.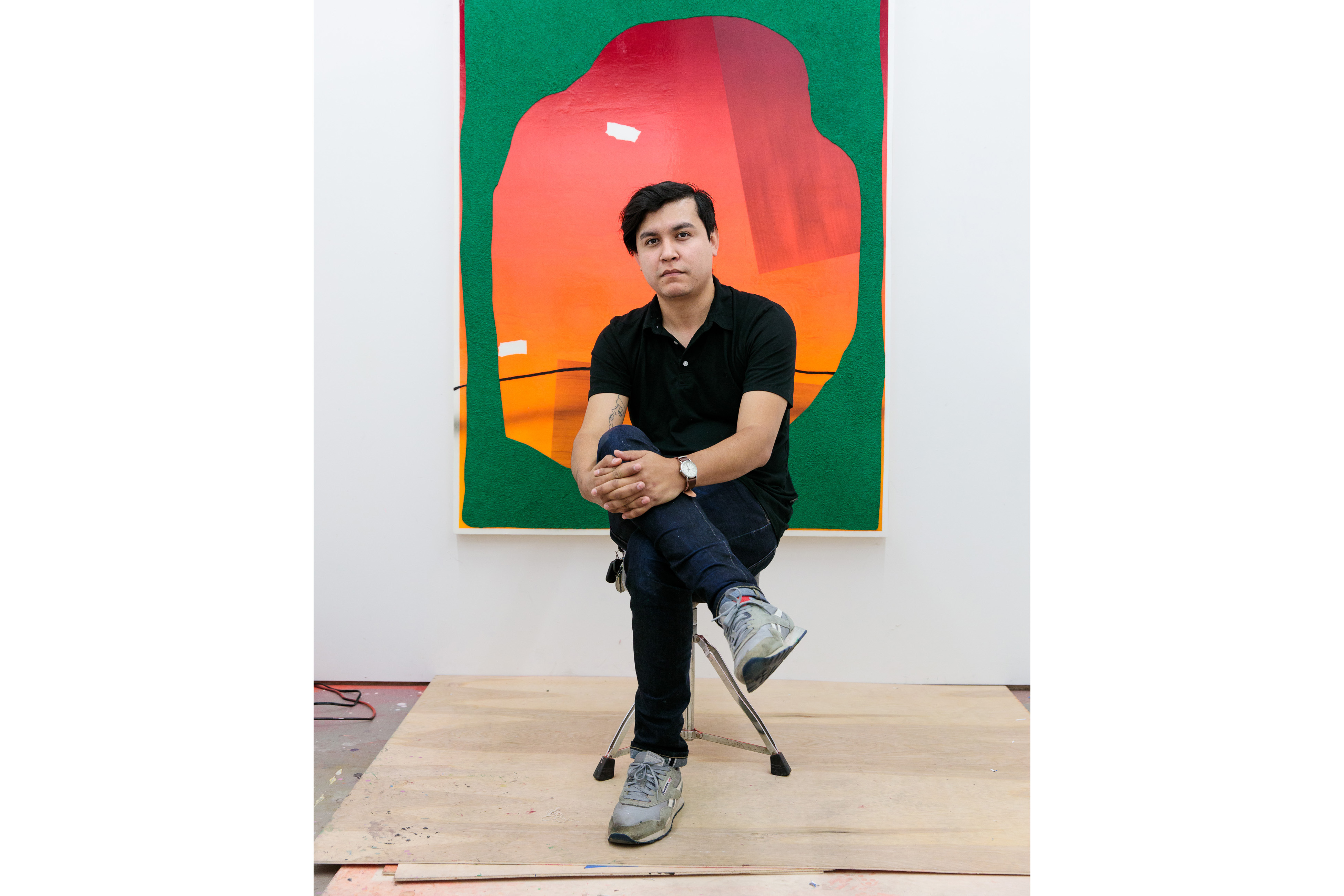 HOLLY BUHLMAN
ArtCenter has changed my practice by pushing me to find a way to make through interrogation of imagery context, content and intention. I went through a phase of doing work with the intention of making just for the institution and have ended up in a place where I realized that making work was for myself, not the institution. This was an empowering realization and I am glad I was pushed to arrive here.

I have no idea what my career will look like after graduation. The career center doesn't really have much for fine artists so I've been a bit scared. I think maybe the only things I'll be able to do are minimum wage jobs. We will see though if a BFA is worth the cost. I will still continue to make work for sure though and figure things out for myself.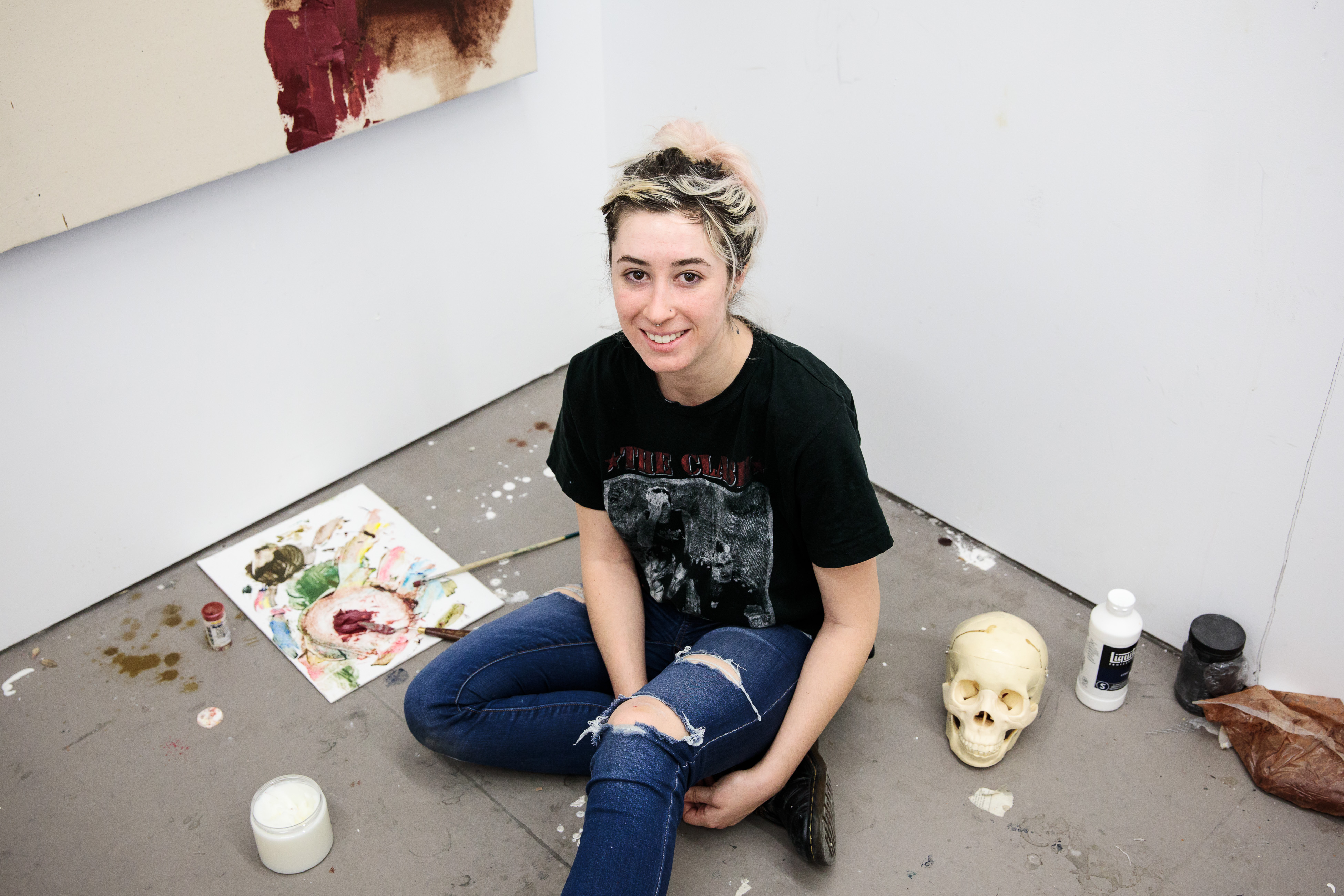 KATE TATSUMI
ArtCenter taught me to be critical. By discovering what I like and don't like, I found my way to the core of my practice. This program gave me the drive to push through the hard parts and realize nobody has it figured out—that's the best part. I learned to question and trust myself and expect the unexpected.

My next step is making art. I'm really excited to get out and explore my artistic community, wherever life takes me, and seeing what my practice looks like when I'm making on my schedule.