Work with top-level designers from your favorite brands
Successful partnerships with industry are part of ArtCenter's DNA. Corporations across the globe collaborate with ArtCenter to work with our students on relevant, real-world design challenges. Students have the opportunity to learn and explore a wide variety of topics through 14-week Sponsored Studio and extra-curricular three-day DesignStorms®.
Each project brings a one-of-a-kind opportunity for upper-term and graduate students to work with and inspire top designers and thought leaders in a simulated professional design studio setting. Often, project deliverables require a transdisciplinary studio, which paves the way for students to work together in teams comprised of their peers from a variety of disciplines.
This process is in direct alignment with how design teams in industry work together and teaches students highly sought-after skills that recruiters seek in new design talent.
Sponsored Projects are open to undergraduate students 5th term + above and graduate students. For more information, email: partnerships@artcenter.edu.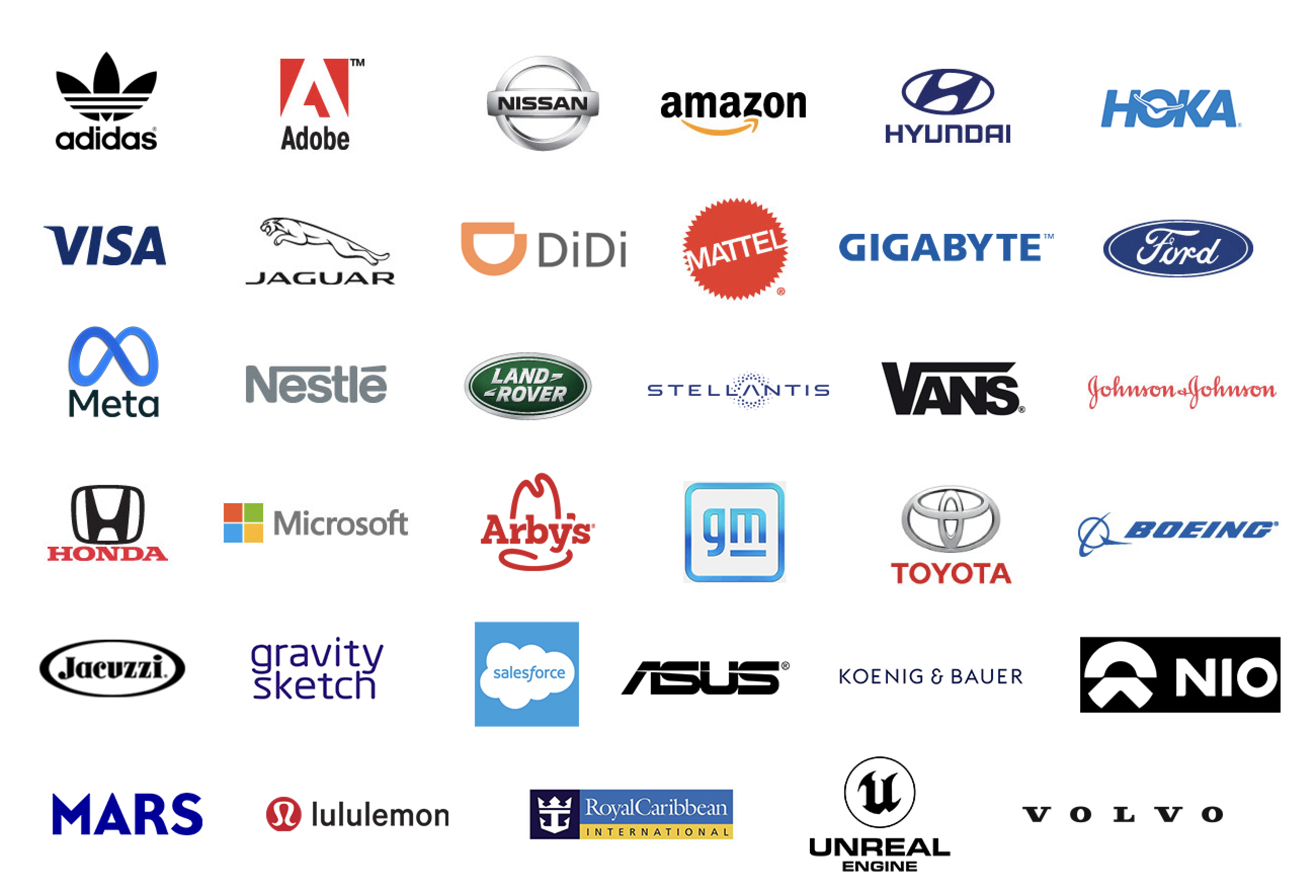 Sponsored Studios
Since the 1930s, corporations have partnered with ArtCenter by sponsoring 14-week studio courses. Getting to see first-hand how the students work and think is the best way for them to identify talent. Many sponsors collaborate with ArtCenter repeatedly due to the high-quality work ArtCenter students consistently deliver. Either individually or as part of a team, students present their design concepts to experienced professionals who, in turn, provide critique, insights and guidance alongside ArtCenter faculty throughout the project.
These intimate engagements provide students the chance to work directly with industry and get noticed, which may lead to internships and future employment opportunities, and on occasion, sponsors acquire student intellectual property (IP). Students get paid well for their IP, and it is a very impressive acknowledgment of their stellar work within an educational project. Sponsored Studios take place within curricular courses and, in many cases, will satisfy a Transdisciplinary Studio (TDS) credit.