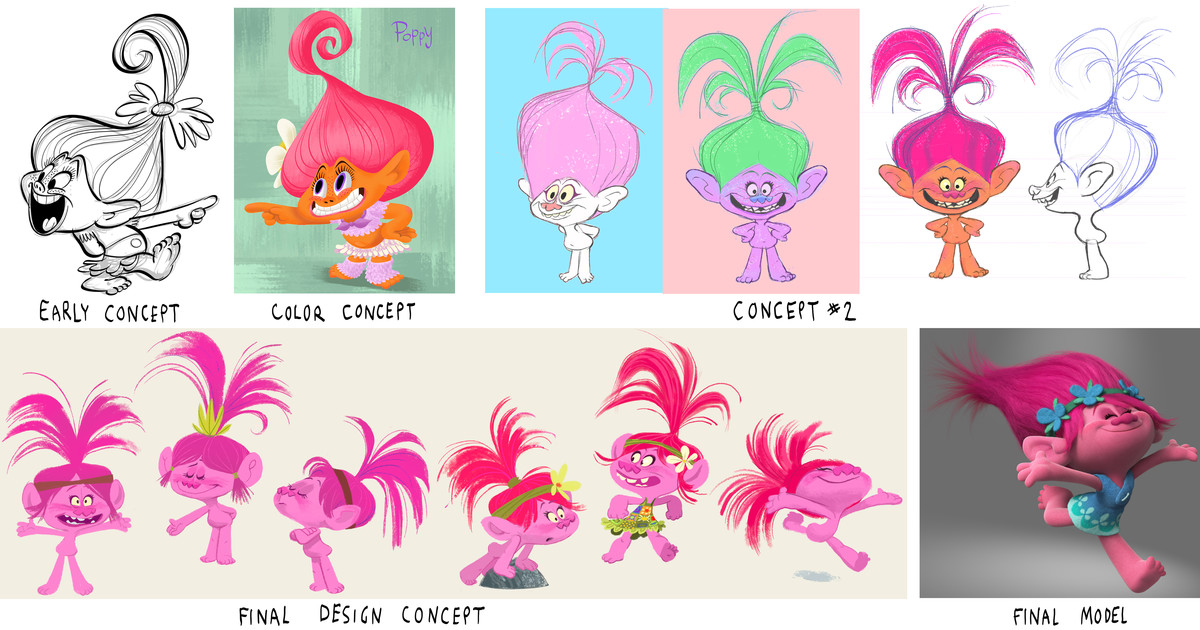 "I always say the Trolls are like the hippies of the '70s and the Bergens are like the suburbanites of the '70s," said Cronkhite, sitting next to a board with colorful clumps and strands of yarn resembling Troll doll hair.

"I tried to crack the character code of the doll," she added. "It became very important in the script that the Trolls' hair was a source of magic for them. Then their shape, that they were pudgy, stubby-shaped things with no long, elegant lines. For a long time, they were going to be naked! It didn't end up that way. You go through so many ideas."

Ideas, since childhood, have always come easily to Cronkhite.

She relished drawing comics as a kid, and later created ceramics and fabric art. By the time she came to ArtCenter in her early 20s, she had developed a fondness for edgy musicians including David Bowie and The Clash, plus artists such as Picasso. She respected not only Picasso's prolific expressiveness, but how strong his foundation was as a painter. She found that foundation at ArtCenter.

"I love Picasso because of his journey as an artist—where he started and where he ended up," she said.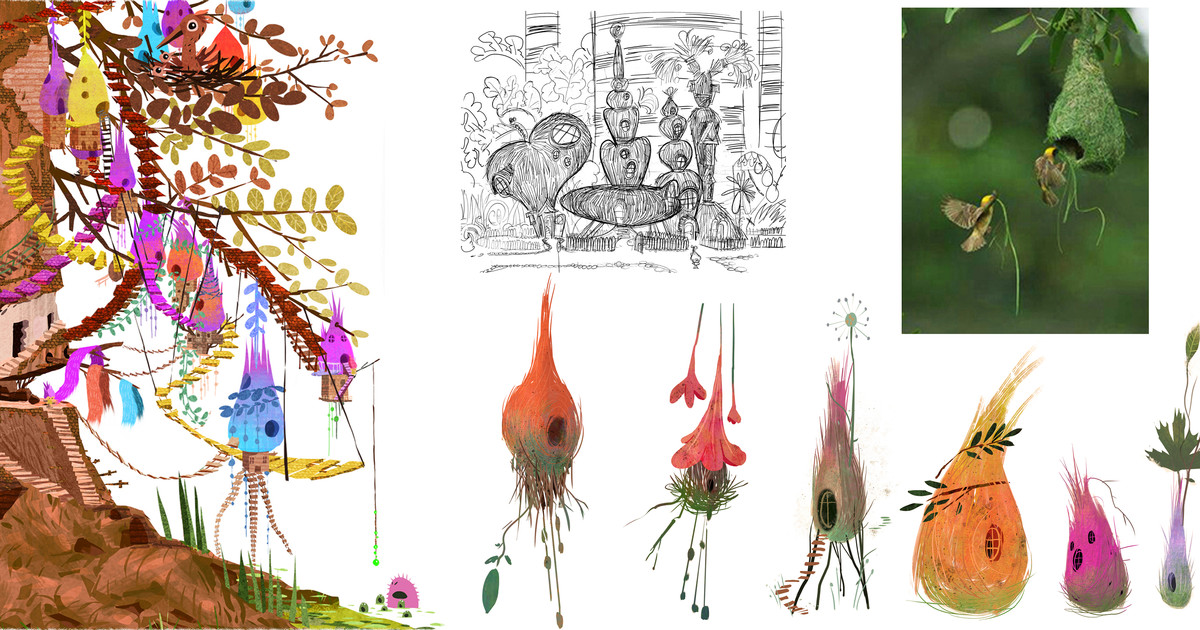 After working in editorial illustration in Canada and New York City after graduating, Cronkhite moved back to California. There, wetting her feet in animation, she was offered assistant art director work on none other than Tim Burton's 1993 darkly musical stop-motion classic The Nightmare Before Christmas. She was already a Burton fan.

Nightmare led later to Cronkhite joining DreamWorks as art director on its first-ever studio film, Antz. Antz segued into Cronkhite being a production designer on irreverently funny, animal-filled Madagascar (2005), Madagascar: Escape 2 Africa (2008) and Madagascar 3: Europe's Most Wanted (2012).

Collaboration and teamwork on films promote flexibility, she said.

"As an illustrator, I was working by myself a lot in my room, and that's fine, but it's also hard," she said. "What's great about collaborating on a film is that you can still have your voice—and especially if you get on a project that you connect with artistically—but then you grow faster as an artist because of constant feedback, seeing what other people are doing and stretching yourself to meet another artistic vision."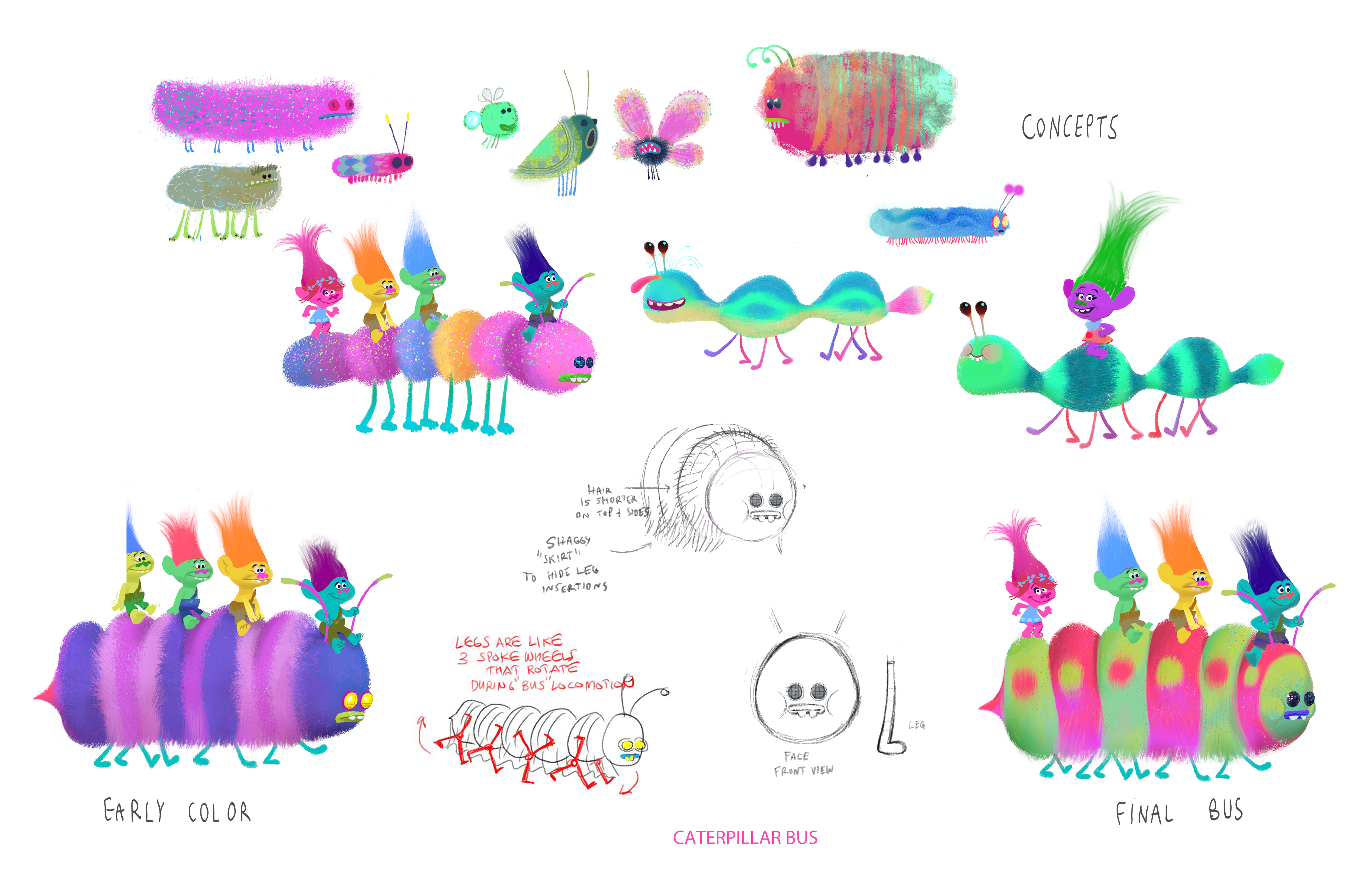 Joining newly closed Oculus Story Studio as a production design consultant, Cronkhite saw her professional world expand and stretch even more. She worked on the Emmy-winning short Henry, about a toothy and bug-eyed lovable hedgehog, and was helping to develop a secretive project that encompassed "huge steps forward in VR," said Cronkhite.

When the company first contacted her in 2015 with the simple subject line "Oculus + Kendal," it didn't take long for her to be interested. She then strapped on an Oculus Rift headset, and jumped down the rabbit hole of Oculus' debut short film Lost—her first time experiencing VR.

"It was a forest at night, and there was this huge robot—stories high—that you're with. It was so magical, like being inside my dreams," she said. "You're both present in that world, and you're also the camera. Every experience isn't the same length. You can go in and take much longer for the story than I would take."

She compares the innovative medium to immersive theater, with attributes from animation, film and games. VR has emerged as yet another way to tell stories and create worlds, she said.

"It's new, it's here and it will be really exciting to see what happens," said Cronkhite. "My advice for anyone looking for work in VR or animation is to bring something exciting and fresh that can inspire the look for a project. That's going to be your 'in.' If you're trying to get noticed, you need to have something uniquely special, but you also want to have those foundation skills underneath."