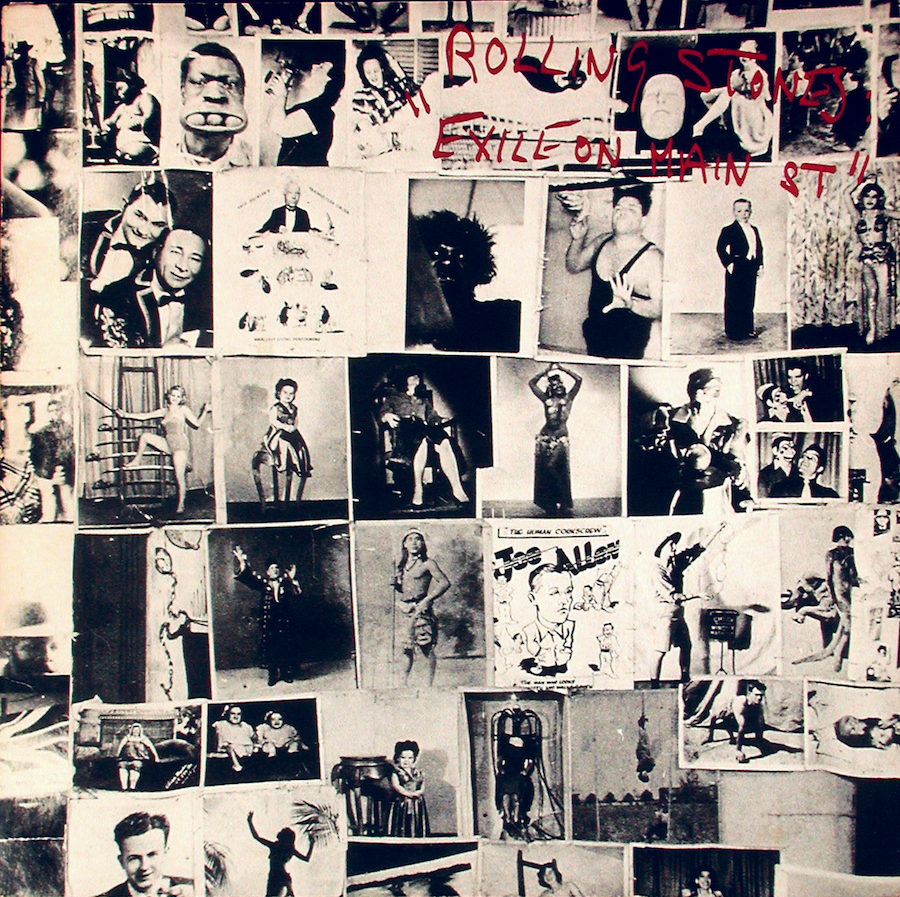 Visual imagery has been part of the way we hear music for as long as there's been music; we can see it in things like the reports of Franz Liszt's flowing, extravagant hair and of Chopin's translucent complexion.
But sometime in the 1930s—as aesthetic Modernism flourished in architecture, book jacket design, painting and sculpture—the design side of the music business became more explicit and sophisticated. "It just didn't occur to people that you could correspond the music to some kind of visual image," says Robert Fink, who chairs the Music Industry minor at the Herb Alpert School of Music at UCLA. "Someone had to think of that. Sometime in the '30s they realized that this was a lost opportunity. It had to do with Modernism."
By the rock era, of course, the ability to use imagery to signal modernity or youth or hipness—in ways that echoed off of film, visual art, and fashion—accelerated significantly. From Elvis Presley's decision to grow sideburns (Marlon Brando became famous sporting them in The Wild One, but Presley had worn sideburns for years because he wanted to look like a truck driver), Little Richard's pompadour, Buddy Holly's horn-rimmed glasses, the Beatles' matching Carnaby Street suits, the Who's Pop Art sweaters, and Andy Warhol's visual curation of the Velvet Underground, rock music's first two decades were marked with visual flair even before the boom of art-school-trained musicians began in earnest. Not to mention that the tools of the trade—space-age-inspired Telecaster guitars, snazzy Vox tube amps—were themselves smartly designed.
The Beatles, of course, pushed things forward several times starting with the art-directed covers of their first LPs, and with movies like A Hard Days Night and Help! The cover to Sgt. Pepper's Lonely Hearts Club Band, designed by artist Peter Blake, featured historical figures that included artist Wallace Berman. That 1967 masterpiece was followed later that year by Magical Mystery Tour—with a cover designed by ArtCenter Advertising alumnus John Van Hamersveld, whose rock credentials include designing 1968 concert posters for Jefferson Airplane and Jimi Hendrix at the Shrine Auditorium, and later the iconic cover for the Rolling Stones' 1972 Exile on Main St. In the following years the Beatles continued to define themselves visually and graphically with Richard Hamilton's cover for the 1968 The Beatles (aka "The White Album"), music videos ("Hey Bulldog"), and their filmed rooftop performance—and final public appearance—atop the Apple Records building for their Let it Be movie.
Other major '60s figures made iconic covers—Bob Dylan's Freewheelin' and Blonde on Blonde, The Beach Boys' Pet Sounds—but it was hard to keep up with the Liverpudlians. John Lennon had attended art school (and later married the conceptual artist Yoko Ono) and McCartney was a frequent visitor to London's art galleries.