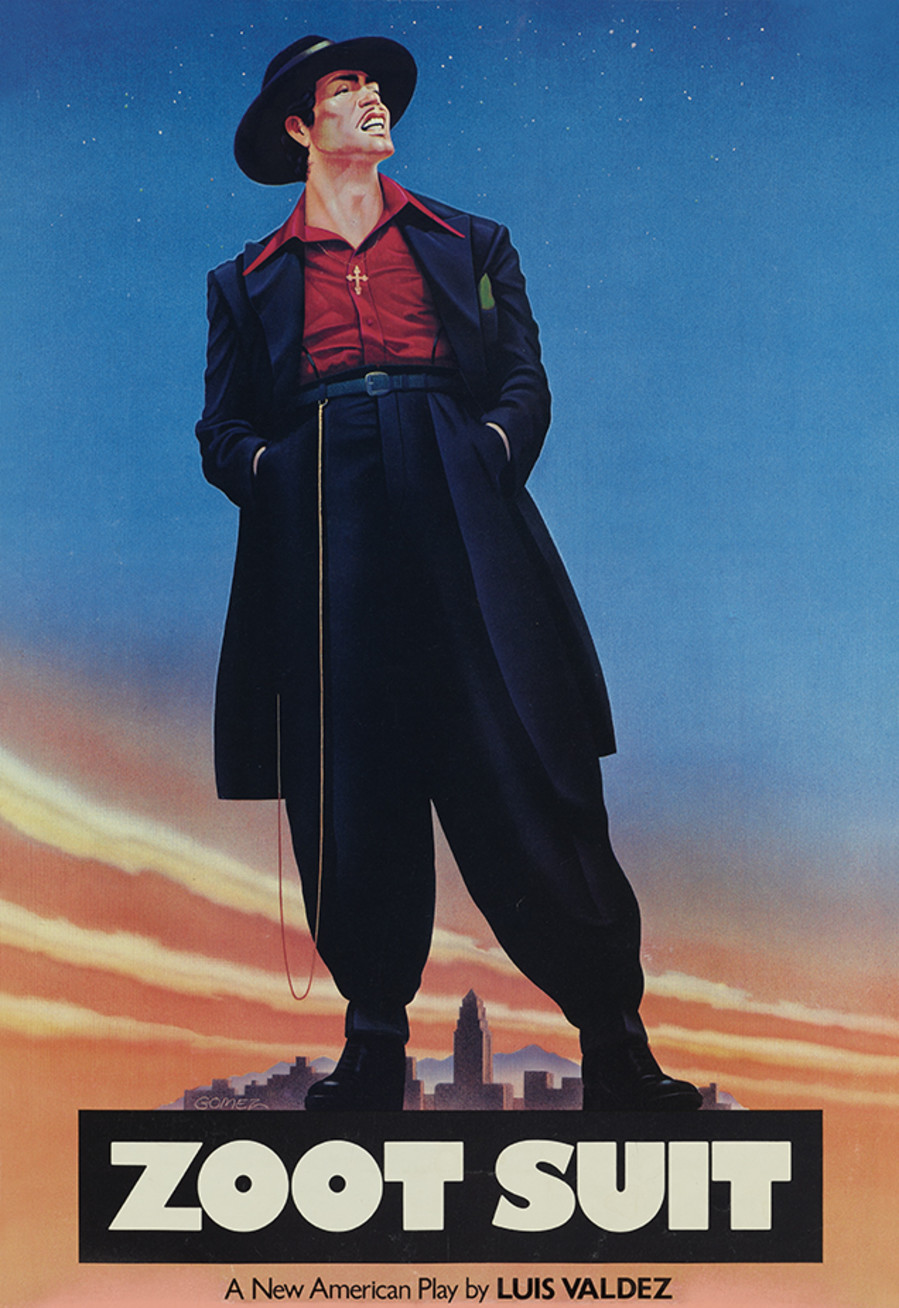 Sitting in the living room of his home in Glendale and surrounded by different versions of his Zoot Suit poster as well as maquettes of his Cesar Chavez public works he went on to create decades later—he explained how he was commissioned to create the work.
Somebody at the Mark Taper Forum had seen a cover I did for New West Magazine and called me and asked, 'Are you Ignacio Gomez?' I said, 'Yes.' 'Are you a Chicano?' 'Yes.' 'Have you heard of the play Zoot Suit?' 'Yes.' 'We want you to do the poster for the upcoming season,'" says Gomez. "I said, 'Great' and I got all excited."
"But then they said, 'We can only pay you $300 and we can only afford two colors: yellow and black,'" adds Gomez, with a laugh. "I told them, 'No, it's gotta be full color, even if I have to pay for it.' Imelda, my wife, who was nearby holding one of my kids, heard me say that and her mouth dropped."
Fortunately for art history, his offer spurred the Mark Taper into action. Not only were they able to renegotiate with their printer to do full-color printing, but they also upped his pay to $500, and let Gomez retain the image's copyright.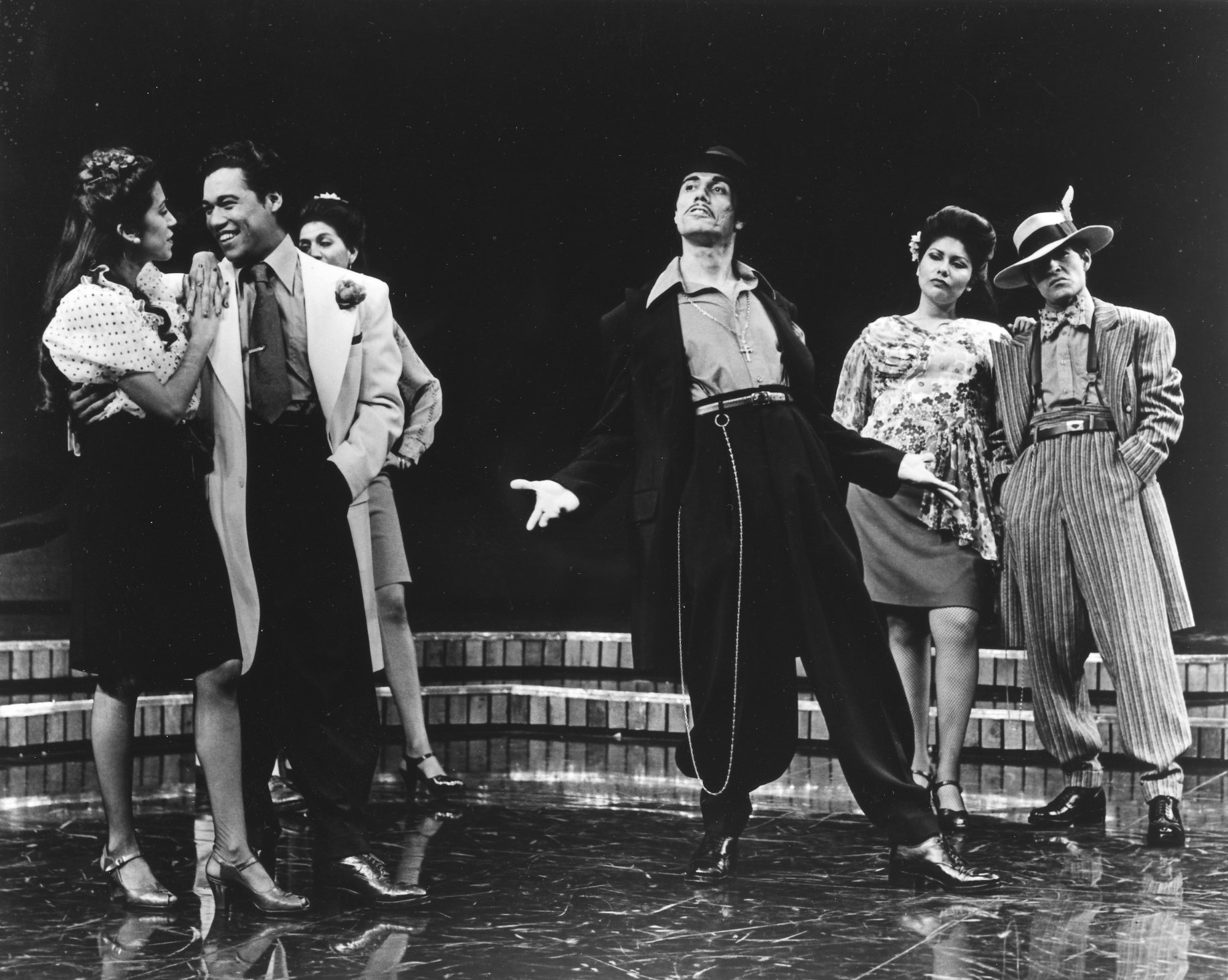 Looking at the poster today, it's hard to imagine it existing in any other format (though Gomez has since rendered El Pachuco both as a silhouette and, playfully, as a giant robot).
The poster, which is part of the Smithsonian's collection and went on a national tour as part of the museum's 2013 exhibition Our America: The Latino Presence in American Art, features El Pachuco in a heroic pose, wearing his defiantly oversized zoot suit and looming large over a 1940s Los Angeles skyline.
"I was given a description of the play and the script, but I was also familiar with the pachucos and the zoot suits because I would see them growing up," said Gomez, who was born in East Los Angeles in 1941, when asked about what kind of direction he received for the artwork.