For Transportation Design alumna Tisha Johnson (BS 99), vice president of interior design at Sweden's Volvo, taking a vehicle from a blip of an idea to production is an incredible process. From Orange County, Johnson drew cars early on, including surf mobiles for her surf-loving dad. "I'm attracted to moving quickly," she says by phone, driving home from work in Gothenburg, Sweden. "I surf, I love motorcycles, I used to sky-dive. Cars are a natural extension of that fascination with motion."
Johnson applied to ArtCenter in her early 20s after a friend saw she was converting her drawings into sculpted models. She then checked out Hillside's student gallery of Transportation Design work. While part of a Volvo-sponsored project at the College, she did a full-scale interior proposal, and got a job at Volvo after graduating. "With interiors, you have multiple products within one environment, and that's great to design," she says.
Johnson helped bring to fruition the Volvo S90 luxury sedan—which debuted in the U.S. in 2016—as the model's lead design manager. The car includes an instrument panel made from an elegant section of linear walnut. For the XC90 Excellence, a four-seat SUV that also debuted stateside in 2016, Johnson and her team created a retractable touch screen and a rotating child seat to make transporting kids easier.
As for the difference between male and female designers, "When you look at a design outcome, you shouldn't know whether a man or woman worked on it," she says. "I hire a designer because of what they bring to the table."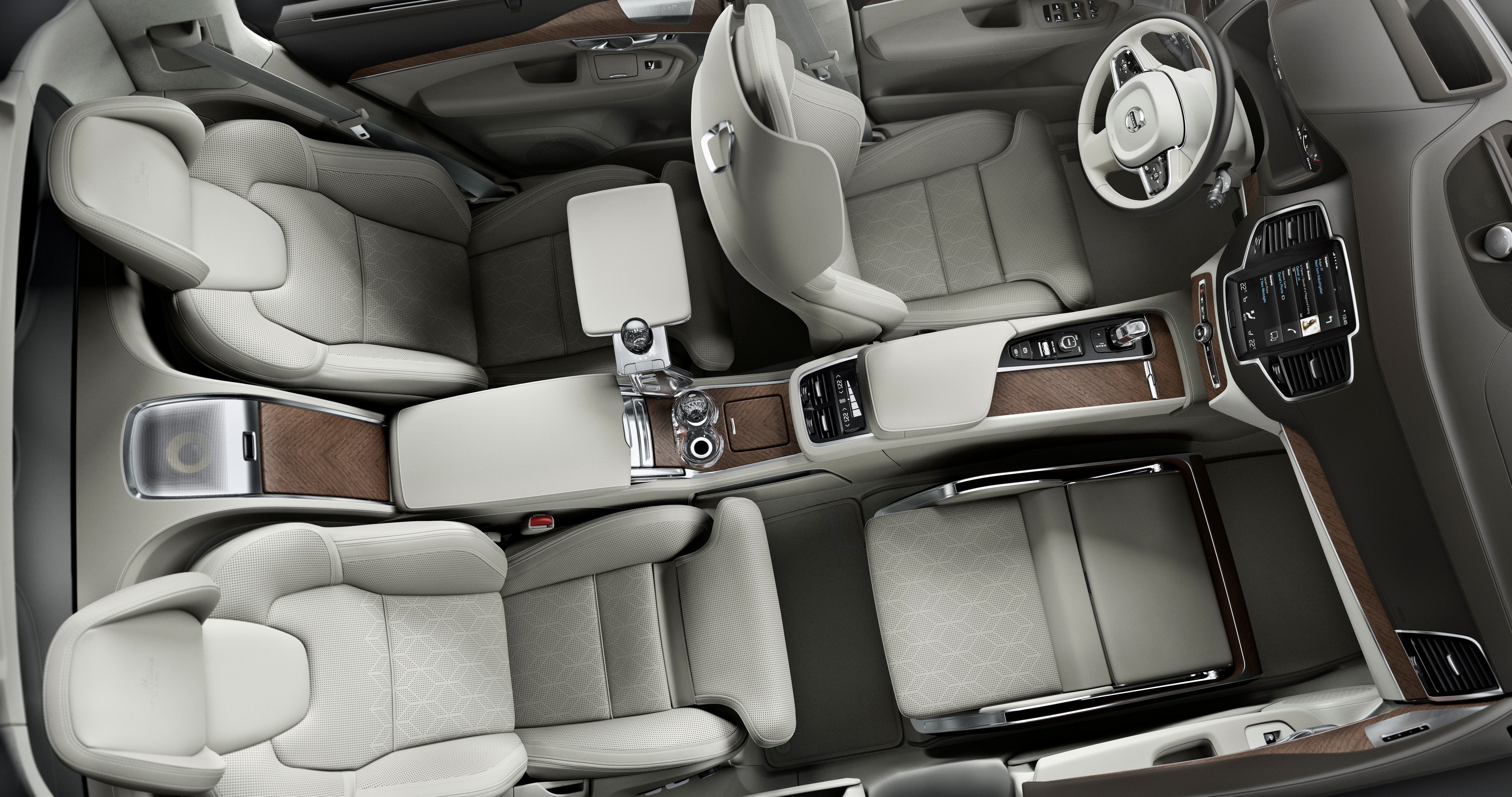 While ArtCenter's undergraduate Transportation Design program, headed by Chair Stewart Reed (BS 69 Transportation), centers around both styling and modern solutions to social, political and technical challenges facing the automotive industry, with two new concentrations—Alternative Transportation and Vehicle Interiors—the graduate Transportation Systems and Design program focuses on creating solutions at a systems level. Headed by Executive Director Geoff Wardle, it encompasses design methodology, 
customer-driven research and systems thinking.

"In my experience, women designing systems tend to be very collaborative and focus on safety, the needs of kids going to school, on aging parents, and thinking broadly of all the trips people make, not just to and from work," says Seleta Reynolds, general manager of the L.A. Department of Transportation, who notes that there has been a rise in women leading municipal transportation departments across the U.S. over the past few years.

For Transportation Systems and Design student Shinngaram Choi, participating in a Honda Research and Development-sponsored project focused on designing an autonomous vehicle for women in 2030 segued into a Fall 2017 internship at Honda R&D Americas in Ohio. The team-based project, a collaboration between Honda, ArtCenter and Ohio State University, was led by Wardle, Interaction Design Department Chair Maggie Hendrie and Humanities and Sciences Associate Professor Candice-Leigh Baumgardner. Students conducted interviews with women and used 3D digital models, VR, animation and mock-ups. Joan Smith, senior engineer at Honda R&D, created the brief, and Honda bought the project afterward. Its details are guarded.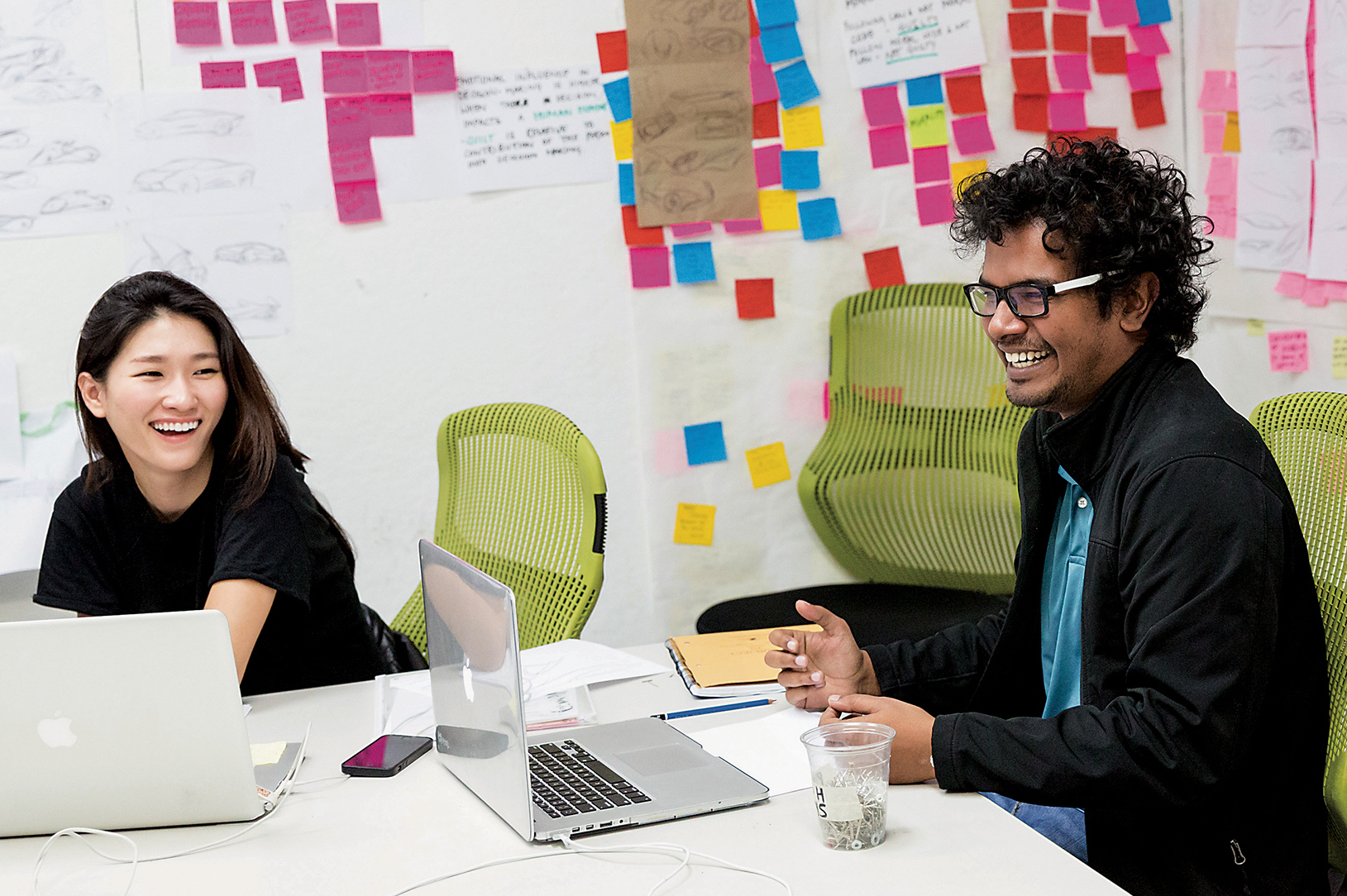 "This is a rare, exciting project, and it's also not stereotypical," says Choi by phone from Ohio. Hendrie, Baumgardner and their students—female and male—reframed the original brief after research and careful conversations about gender. "Instead of asking, 'How do we design a car for women, and what does it look like?' we ultimately decided to ask, 'What can we learn from women about how to design a great car?'" says Baumgardner.
Having skilled female students in the classroom also gives male students a voice for how to advocate for having more women at their work, says Hendrie. "We are modeling to them what classrooms and project relationships look like when there's no glass ceiling to be broken, and that's also reflected by a teaching team that's diverse," says the Scotland native. In 2017, in an effort to further focus on representation, ArtCenter launched a Women in Art and Design initiative, with events including the College's first-ever Women in Industrial Design forum and a 2018 Women, Diversity and Technology panel.
Choi, who grew up in South Korea, was drawn to ArtCenter after getting her bachelor's degree in product design in Detroit. "I wasn't interested in transportation systems until I started looking at the big picture of what new technologies and autonomous vehicles can do for the user," she says. Her courses at ArtCenter have ranged from the Hendrie-taught Interaction Design Studio, in which she conducted a usability study on how to enhance people's experiences with L.A. Metro's ticket-vending machines, to the Baumgardner-taught Concept and Systems Design Studio, in which she researched commuting as a cyclist. For a Transportation Studio 5B course taught by Jose Wyszogrod (BS 96 Transportation), chief designer at Honda R&D Americas, Choi conceptualized a Mercedes-Benz car that can switch between manual and autonomous modes. She now finds herself in between wanting to pursue interior design, user experience design and user interface design. "I hope I can be the bridge between them all," says Choi.