AC: How do you define success?
AA: Having a clear idea of what you want to achieve. For me, success is the process of learning as you work toward the end result.
AC: Do you have any superstitions?
AA: I definitely do. I do the whole "knock on wood" thing. I avoid black cats that cross my path, but I'm a cat person, so that's not always easy.
AC: What's the design cliché you're most tempted to use?
AA: I try to avoid them, honestly, because ArtCenter instructors are so adept at pointing them out. From a rendering perspective, I strive for realistic and not too faked.
AC: What's the one tool you can't do without?
AA: Pen and paper.
AC: If you could have any car, what would it be?
AA: My ultimate hero car — the one I had on a poster on my wall — is the McLaren F1LM. There were only a handful produced and two are onsite, so I walk by one everyday at work. I'm also a Lamborghini fan so I'll take any of those, too.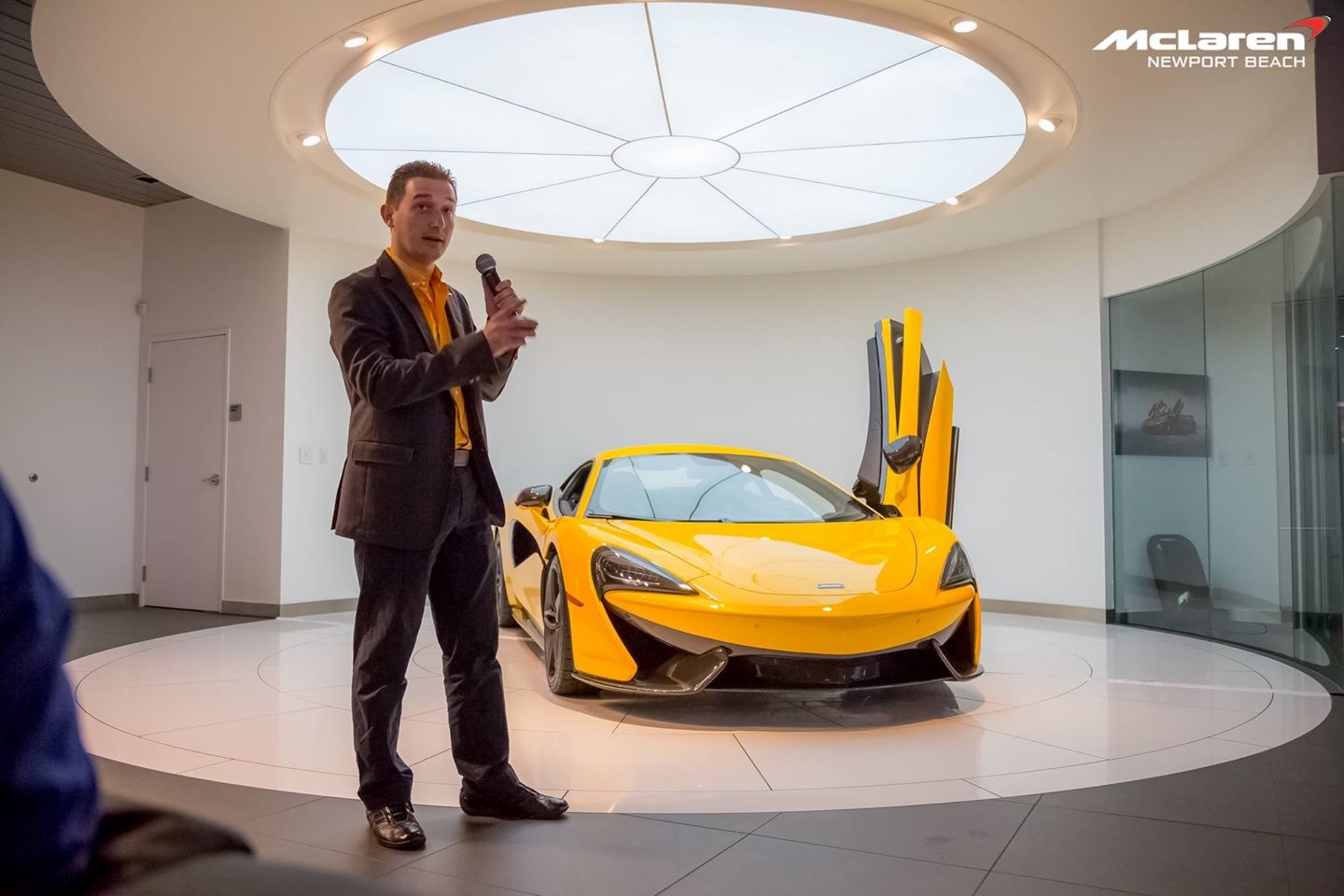 AC: Where do you go (online or offline) when you're taking a break?
AA: I check out design blogs, as well as furniture and architecture sites. Offline, anywhere in nature where I can unplug my mind.
AC: What book is on your bedside table?
AA: A Diecast car model booklet, not intellectual reading at all.
AC: Who are the most interesting automotive designers working today?
AA: Chris Bangle. He's made the leap between automotive, product design and architecture. He's a multifaceted designer and another ArtCenter alum.
AC: If you could have a superpower, what would it be?
AA: Teleporting — imagining yourself somewhere and being there. I'd travel through history and between all different locations.
AC: What's your most prized possession?
AA: My car back in California, a 1988 Pontiac Fiero GT designed by ArtCenter alum Ron Hill. It's the car that inspired my interest in design.