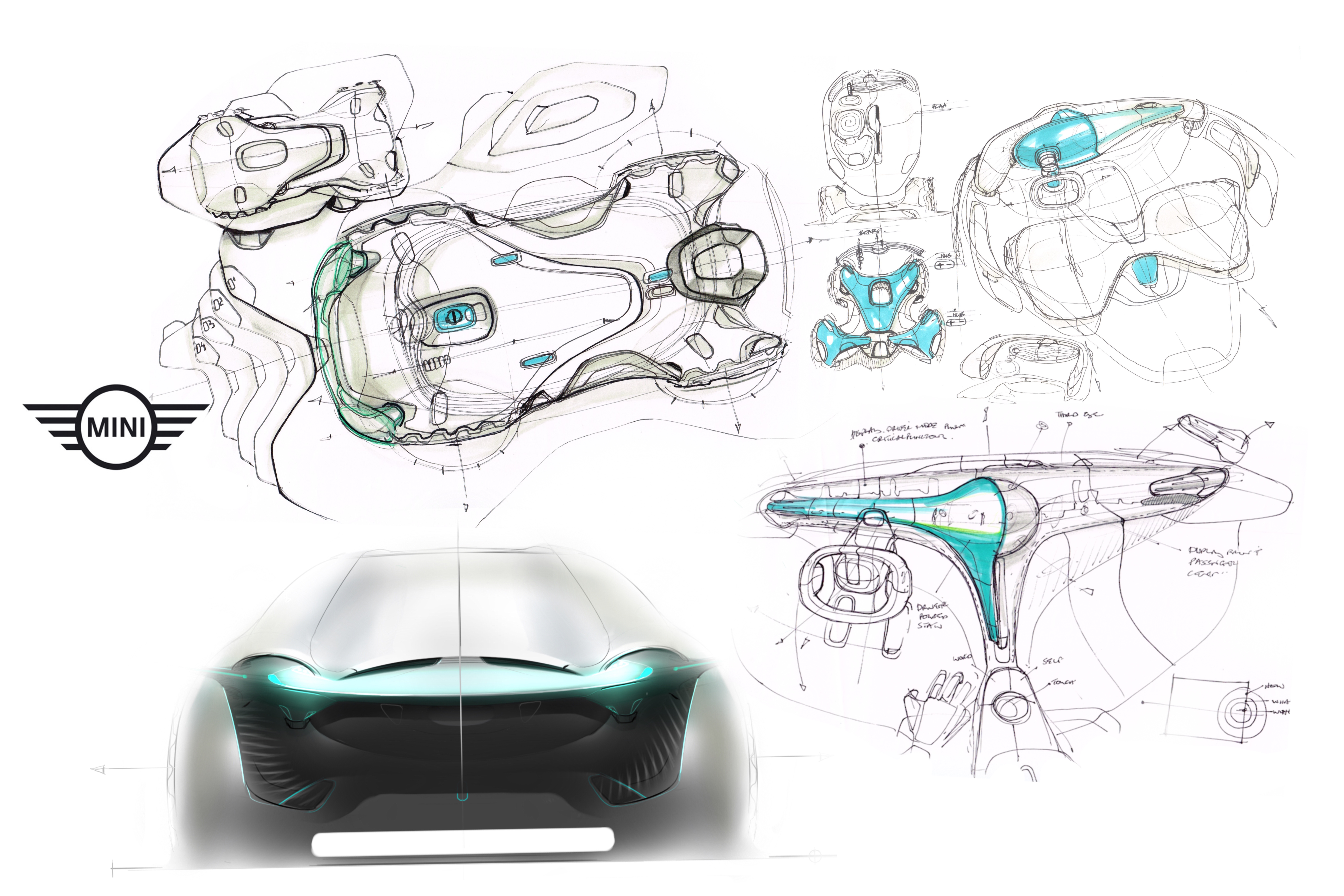 Similar to a zig-zagging road, Mabena's own journey from Zimbabwe to ArtCenter is filled with twists and turns, and sacrifice.
Mabena, who has a green card, isn't allowed back into Zimbabwe because of his U.S. asylum status. His parents still live there, and his sister, a professor, lives in South Africa. Since coming to the U.S. 11 years ago, Mabena has seen his parents only once, in 2013, on a visit to Africa. He's set to get his American citizenship after graduation.
"My mom is my rock, and taught me the strength of empathy. Before I was born, she had survived mass killing—she was going to be executed—and escaped during the night. If she didn't escape, I wouldn't be here today," said Mabena recently—black glasses perched on his nose—surrounded by grass and willowy trees outside on the Hillside Campus. "Unrest was starting to happen in Zimbabwe when I was a kid and it got worse as I grew up," he added.
Driven by an absolute hunger for knowledge, Mabena got a scholarship to attend a diverse international high school in Zimbabwe, then graduated with an undergraduate architecture degree, with honors, in South Africa. When he came to the U.S. alone at age 19, he lived in cities around the country. He did door-to-door sales, worked as an au pair, and then as an architect in San Diego.
ArtCenter kept popping up in ads and on LinkedIn and he remembered that magazine article. He decided to pivot his career.
When Mabena first applied to the College in 2011, he was told to boost his architecture-based portfolio with automotive design work, and take an ArtCenter at Night Transportation Design class. Awarded the ArtCenter at Night Nissan Diversity Scholarship in Fall 2010, he commuted after work a whopping 85 miles each way from San Diego to the class, in Irvine. Instructor Jason Hill became, and continues to be, his mentor. Mabena applied to ArtCenter again, and started in 2012, aided by a beefed-up portfolio and a TED Talk he did in 2011.
"Jason is a legend. He believed in me," Mabena said. "I had to overcome the fear of, 'How am I going to make it here? How much is this going to cost me?' Even right now, I send money back to my family. With ArtCenter, I had moments when I slept in my car, for two years. Then I told ArtCenter, and they said, 'Why didn't you tell us before? We will help you.' They did."
Mabena received the donor-funded Nissan Diversity Scholarship in Spring 2015 and Spring 2016, and the General Motors Minority Scholarship in Spring 2016. This term he was awarded the Transportation Design Department Scholarship.