"The camaraderie and community at ArtCenter was just amazing, and I met some of my best friends," Wennberg says. "ArtCenter taught me that you need to have a great design foundation." When she moved to the U.S., Wennberg remembers feeling that she could be whatever she wanted. "I had a real awareness of entrepreneurship and the concept of reinventing yourself," she says.
Wennberg built her personal and professional life in Pasadena, and now has a 20-year-old daughter and a teenage son. Pointing to what she calls her office's "faux balcony" with a curlicue metal rail, she laughs, recalling her family's tradition of dangling their feet out the balcony's window every New Year's Day as the colorful and sweet-smelling flower-covered Rose Parade floats pass by on the street below.
For 2018's Rose Parade, Interactivism designed and built the first augmented reality (AR) experience of a Rose Parade float in a partnership with investment, development and construction firm Singpoli. Using a smartphone app, users were able to take selfies with characters and interact with animations superimposed over Singpoli's float, which told the traditional Chinese tale of a carp swimming upstream and jumping over a dragon's gate, transforming into a dragon.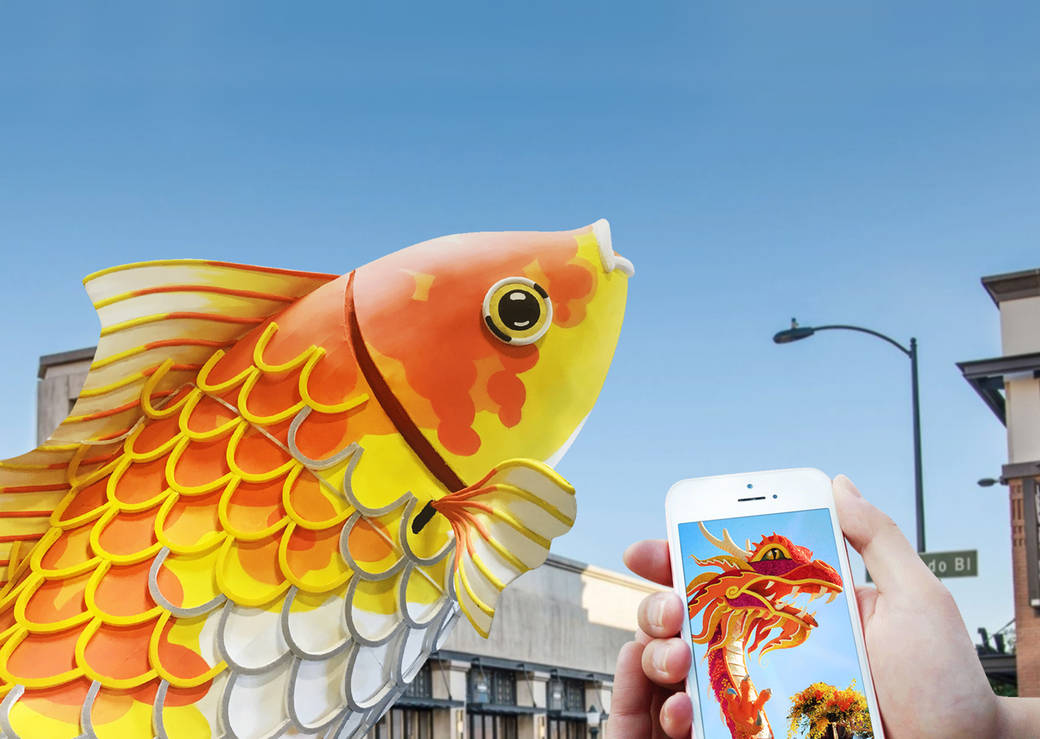 Wennberg has also helped to create thriving hubs of creativity in Southern California. In 2012, she co-founded the Northeast Los Angeles UX community of designers, entrepreneurs and engineers NELAUX. She is a founding executive board member of Innovate Pasadena, an organization that encourages communication, collaboration and success across science, design, technology and other industries. And in November, she became a mentor for Summit Fellows, the mentorship arm of Summit, which hosts invitation-only events with speakers like Amazon CEO Jeff Bezos and TV show creator Shonda Rhimes.
"I want to help other women navigate the challenges of being a leader in the tech world," says Wennberg of her role as a mentor. "Being in this space as a woman gives me a unique perspective."
And in keeping with her minimalist roots, she sometimes goes to a cabin she co-owns in the nearby San Gabriel Mountains. "It's the polar opposite from my daily life, which is digital, digital, digital," she says of the refuge, which features a wood-burning stove, no running water and no cell phone reception. "Out there, in the wilderness, I completely disconnect."