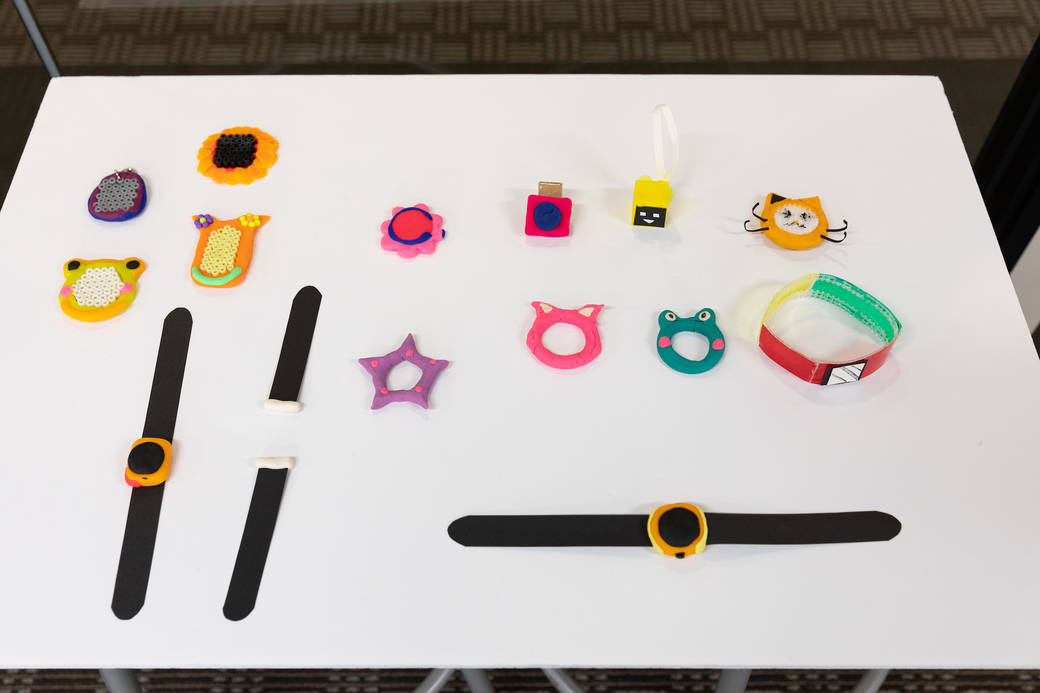 "In a TDS, there's a creative tension in the classroom as students are forced out of their comfort zones and get to experience a collaboration with peers who may have a very specific process of working," says Hofmann, highlighting that the way in which photographers, graphic designers, illustrators and product designers approach a project can vary greatly. "The atmosphere reflects what is happening today in industry where various disciplines are working together more than ever."
Examples of TDS courses include Product Design Associate Professor Fridolin Beisert's ongoing Creative Strategies, Fine Art Assistant Professor Olga Koumoundouros' Social Engaged Art, and KBA-NotaSys, exploring what banknotes might look like in the future. Faculty also get a chance to collaborate in TDS courses, and Indigo is a good example, says Hofmann.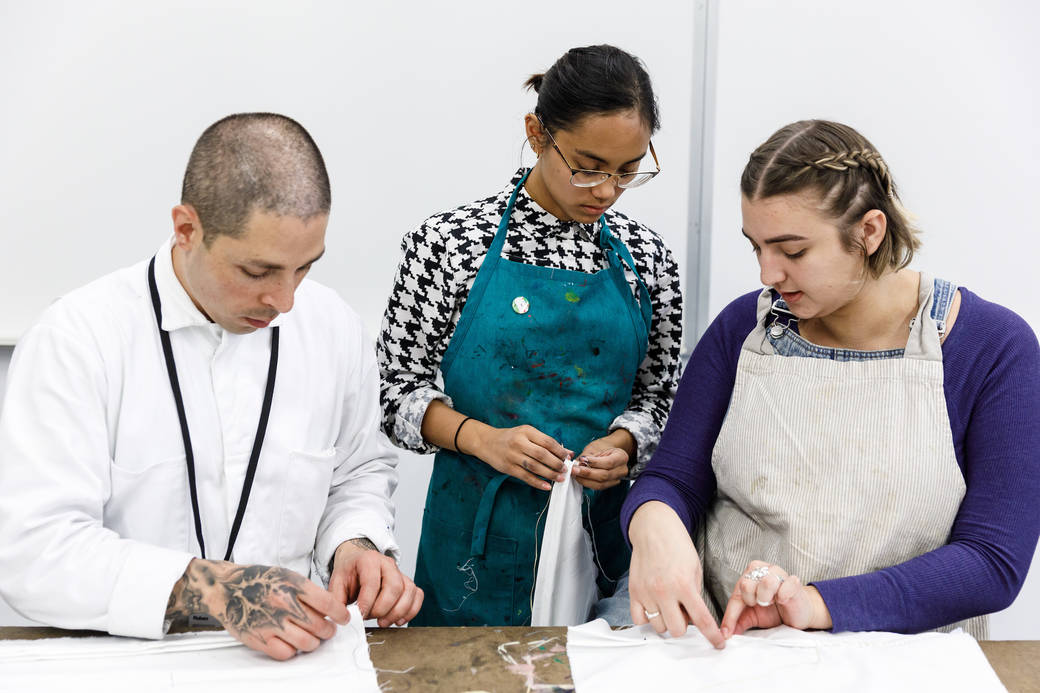 Field emphasizes that students are taught the same approaches in class, and yet their projects yield dramatically different results. "There's a joy in learning alongside students from other majors, developing new skills and opening the door to understanding how to work in an experimental way, with a purpose," she says.
Cooper, eating lunch at the Hillside Campus a few weeks after the Indigo workshop, lights up when discussing TDS courses. She's co-taught many, including Second Nature, which explored cultural representations of nature and the history of painted landscapes, photography, cinema, design, poetry, literature and more. Indigo allows students to break away from technology.
"TDS courses are close to my heart, because I share the value of thinking about the classroom as an interdisciplinary laboratory," she says. "Everybody needs more time to use their hands, and make something tangible. With Indigo, we do that with every single class."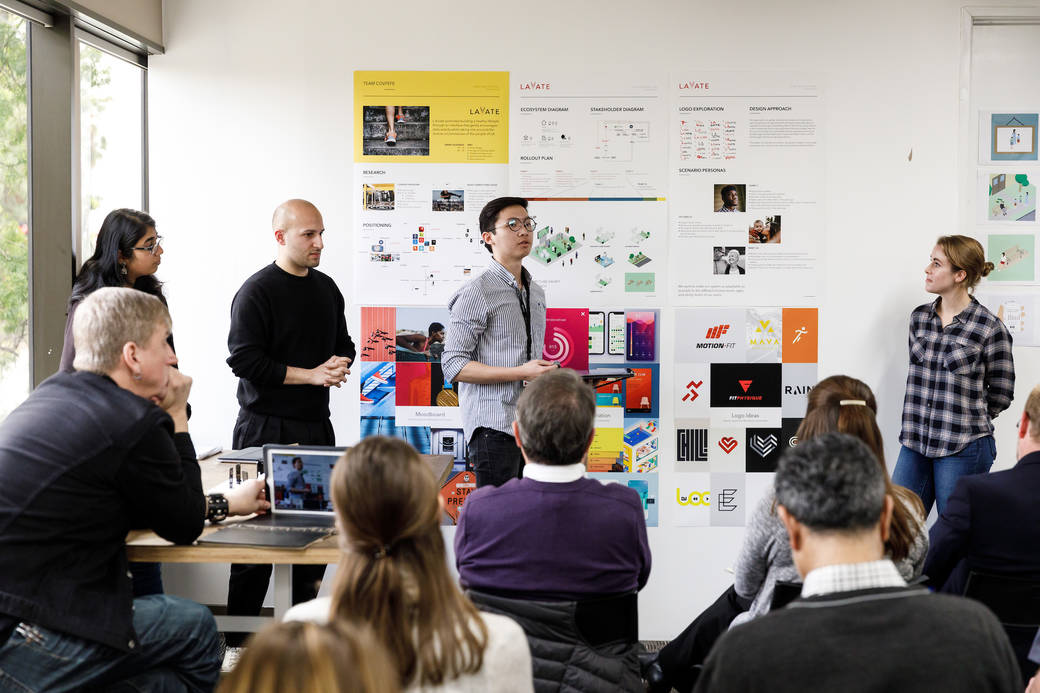 Across campus in the 1111 building, Designmatters TDS Game On: Inspiring a Healthy L.A. for 2028 takes a different and more tech-centric and client-based approach. At the midterm, teams of students pack into a room on South Campus to present their projects to representatives from the Cedars-Sinai Research Center for Health Equity and the City of Los Angeles Department of Recreation and Parks, two of the course's four industry partners. The other two partners are the science education museum Discovery Cube Los Angeles and the GPS navigation and wearable technology firm Garmin International.
The students are challenged to develop digital ecosystems—including apps and low-tech tools—to engage L.A. residents in a city-wide health initiative designed to boost both physical activity and community participation. Students reached out to L.A. residents across a cultural and socioeconomic spectrum for research. Hosted by the Product Design and Interaction Design departments, Game On is led by Product Design Professor Krystina Castella and Graphic Design Associate Professor Brian Boyl.