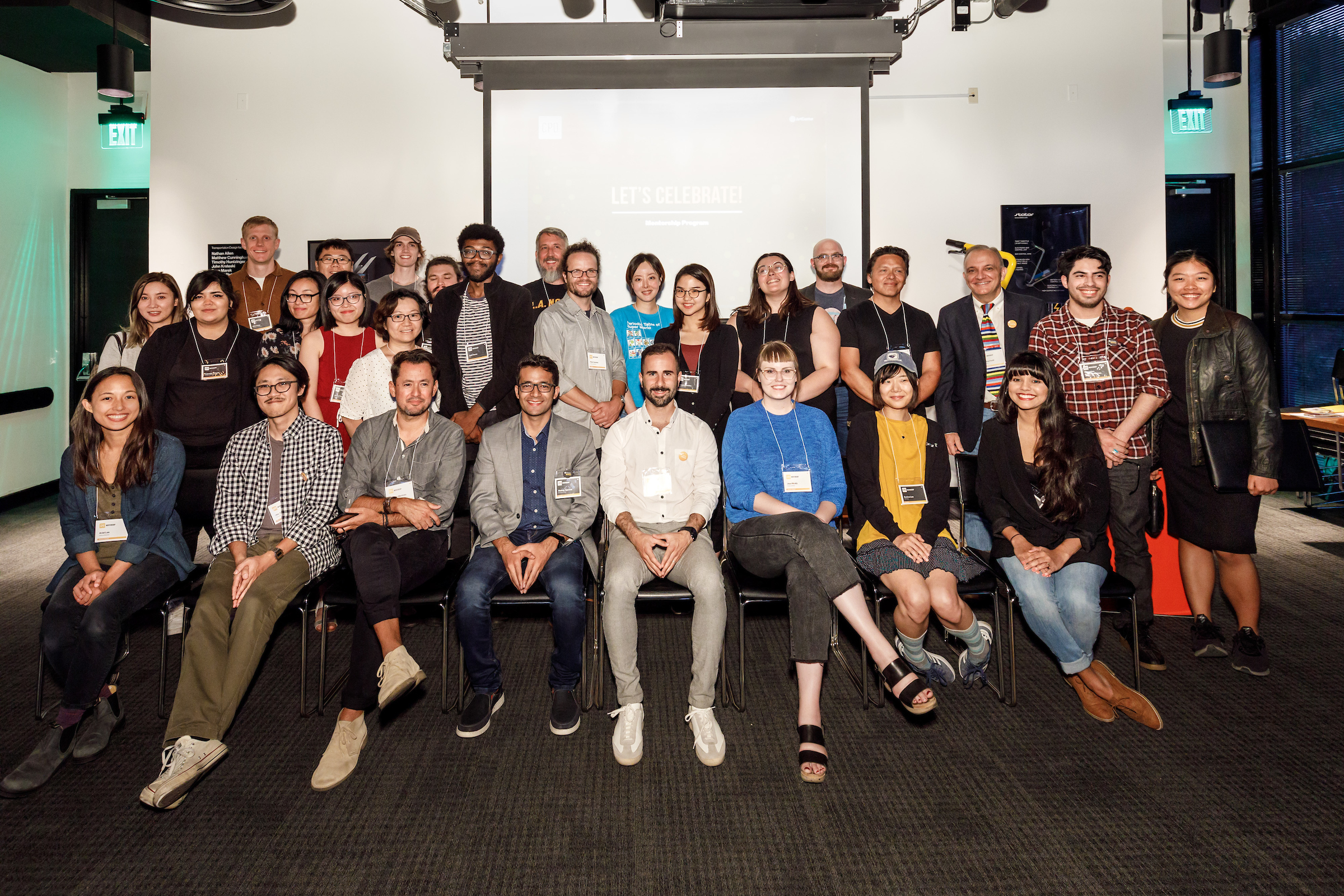 "It was really hot the first day we first met, and we sat outside," reflects Aaron, pointing towards Copa Vida's outdoor tables on the sidewalk. "I was a little nervous, but also excited," he says. "Meeting with Brandon regularly over the term taught me to be firm in what I want and really trust in my voice and gut. I formulated a clear shape of the type of designer I want to be. I'd like to be a creative director, and that's the area I've been pushing myself in more."
"I'm learning from someone who was in my position at one point," adds Aaron. "Working side by side with Brandon has helped me develop my voice further." Aaron creates pieces focused on social justice, political themes, environmentalism and science fiction.
Martinez, who jokes that he's on "a high caffeine diet," drinks from a small cup of espresso (one of many). He acknowledges his own anticipation first meeting with Aaron, and them finding common ground as mentor and mentee, which they quickly did. Aaron had interned doing VR content at the Pasadena agency Ayzenberg—founded by Advertising alum Eric Ayzenberg (BFA 87)—in Spring 2018, and wanted a mentor who could teach him about the creative and development side of motion design.
"It was a great first meeting," says Martinez. "As a mentor, I'm really loose, and want to hear about likes and interests. Joel and I had tons in common, from liking science fiction to movies by Christopher Nolan and Stanley Kubrick. And I help him by just listening. I'm not his instructor. He's not my intern. I'm here to open up the two decades of experience I have."
Mentors in the CPD Mentorship Program have included alumni such as Facebook product designer Daisy Tao (BFA 14 Graphic Design) and HP interaction architect JohnRobert Wilson (BFA 05 Advertising), who previously worked as a UX design lead and strategist at Denso Ten America Limited when he mentored students in Fall 2018. The program's mentors have also included non-alumni such as Martinez, and professionals at companies ranging from Google, Apple and Titmouse to Nissan.
With a one-on-one appeal outside of a classroom or work place, mentorships can lead to internships and employment opportunities after graduation. Martinez also mentored recent Illustration alumna Julie Chang (BFA 18) in 2016 when she was a student.
"The program increases students' self-confidence, and offers diverse perspectives, a portfolio review and an invaluable connection to the industry," says Lisa Santacroce, associate director of Career and Professional Development. "For the mentors, it's a fantastic way to help shape future creatives, receive fresh ideas and insights from their mentees, and reflect on their own careers."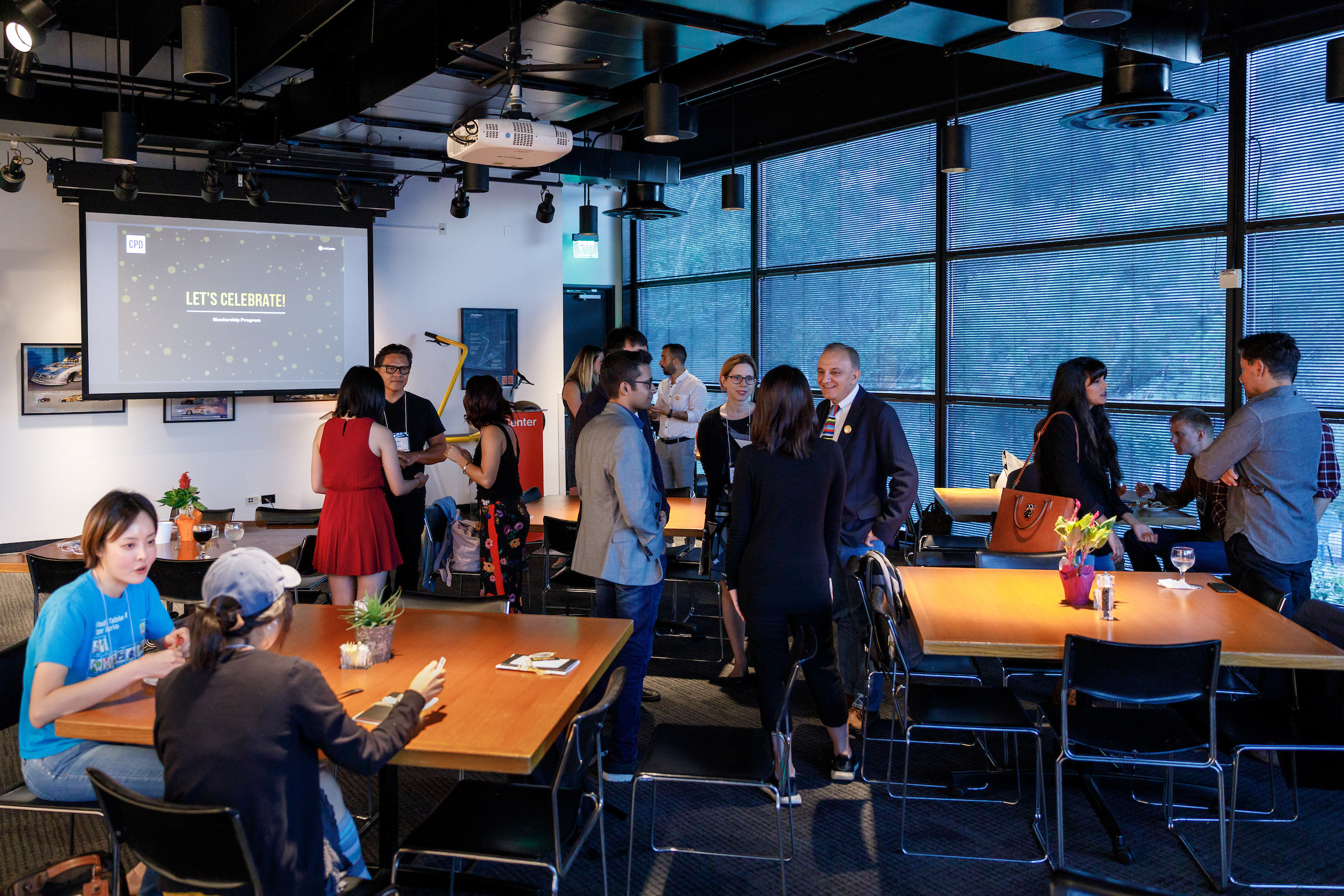 Raised by traditional grandparents who immigrated to the U.S. from Spain and Mexico, Martinez grew up being told that the arts wasn't a viable career choice. He was encouraged to be a fireman. Instead, he skateboarded around L.A., did skateboard graphics and videos for friends, became a production assistant, worked for a producer and a director, and started ColourMovie 20 years ago.
"Along the way, I met people who helped and mentored me, and would spend once a week with me, having coffee on a Saturday," he says. "I don't know how you can get through a career and not build friendships and relationships and pass information around."
Aaron comes from a family of mostly lawyers and doctors, and similar to Martinez has a mom who was hesitant at first about him going to film school. "Her worry, like with Brandon's grandparents, was that I wouldn't really succeed or take this seriously," Aaron says. "But when she saw how committed I was to filmmaking, and then motion design, she supported me."