---
Spotlight: IdentificarX Curators
I'd like to continue to highlight the many diverse curators for IdentificarX, our coming exhibition celebrating ArtCenter's Latinx/e alumni community. This trio of curators, all MFA film graduates, will use talents to document and create dynamic visual pieces for the show.
Julian Flores is curating the film department portion of the DTLA exhibition, including creating a digital exhibition that will play on monitors at DTLA—and later live on the ArtCenter's website as record of the exhibition.
Ana Monaco is directing and producing a short documentary film of interviews with alumni for IdentificarX.
Olivia Sandoval is curating a screening of long-format alumni film work, as well as organizing screenings of films by Latinx/e directors.
IdentificarX will take place this fall, September 28–December 9, at ArtCenter DTLA in downtown Los Angeles..
Not All Heroes Wear Capes
Since May marks Mental Health Awareness Month, I'd like to highlight a recent fundraising feat on campus. ArtCenter alum and trustee Zack Snyder recently hosted screening of three films in his Snyderverse trilogy, with all proceeds going to support the American Foundation for Suicide Prevention. Zack and Deborah Snyder's dedication to expanding awareness and support services for those struggling with depression and risk of suicide have certainly left an impression on me. If you'd like to support AFSP in their efforts, consider making a donation.
---
True Grit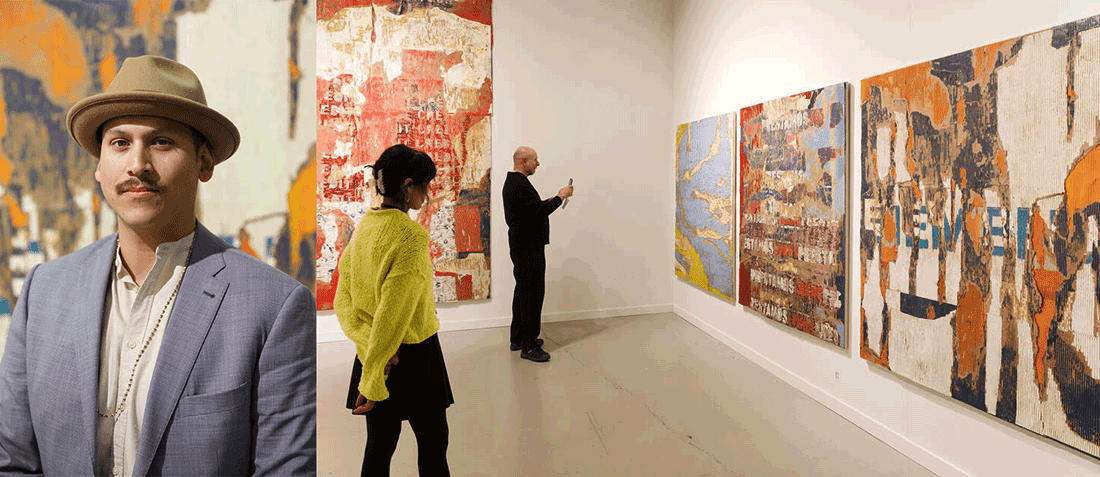 Edgar Ramirez (MFA 20 Art) has been gaining well-deserved attention for his layered large-scale paintings, including receiving a coveted invitation to participate in Frieze Los Angeles. His gritty, textured, colorful pieces portray the impact of life near L.A.'s industrialized spaces, like the port neighborhood of Wilmington, where he grew up.
"I take visual imagery from the space I inhabit, an industrialized space, where minorities live, and bring it into my studio," says the artist. "I want to uplift other people, and people from Wilmington, to do art. I want to inspire them to keep focused, and to keep going."
I encourage you to read the full story in Dot magazine.
My Must Read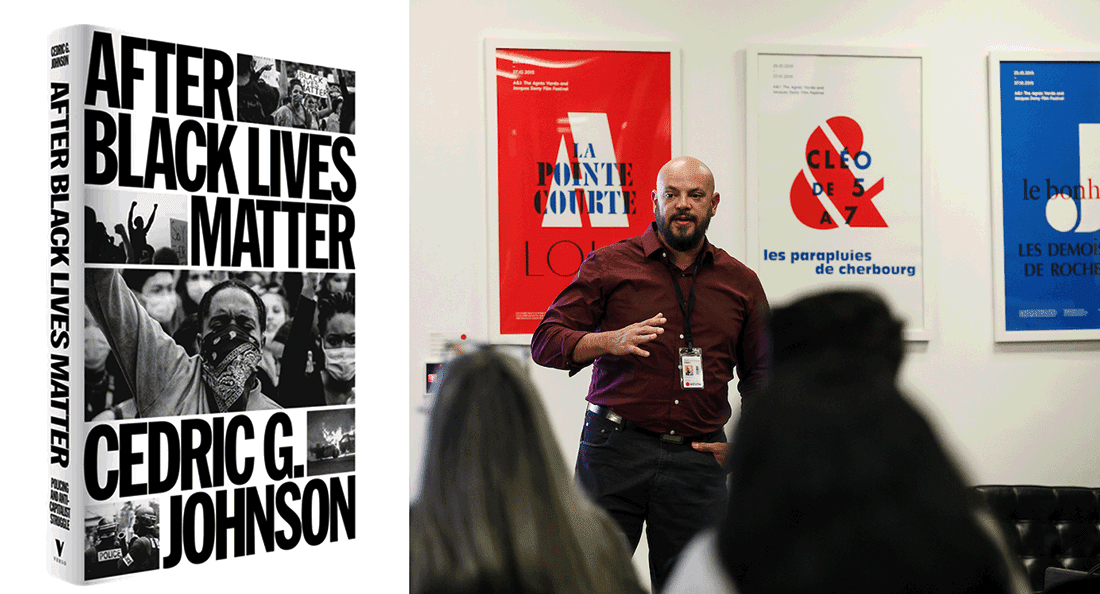 Cedric Johnson, visiting professor from the University of Illinois Chicago, has been an influential force on our campus. He recently hosted a Q&A to celebrate the release of his latest book, After Black Lives Matter: Policing and Anti-Capitalist Struggle. The book makes a necessary, uncompromising intervention into the debates around race, policing and inequality. This book will certainly court its fair share of controversy; I consider it a must-read for those involved in social equity work.
---
Staff Appreciation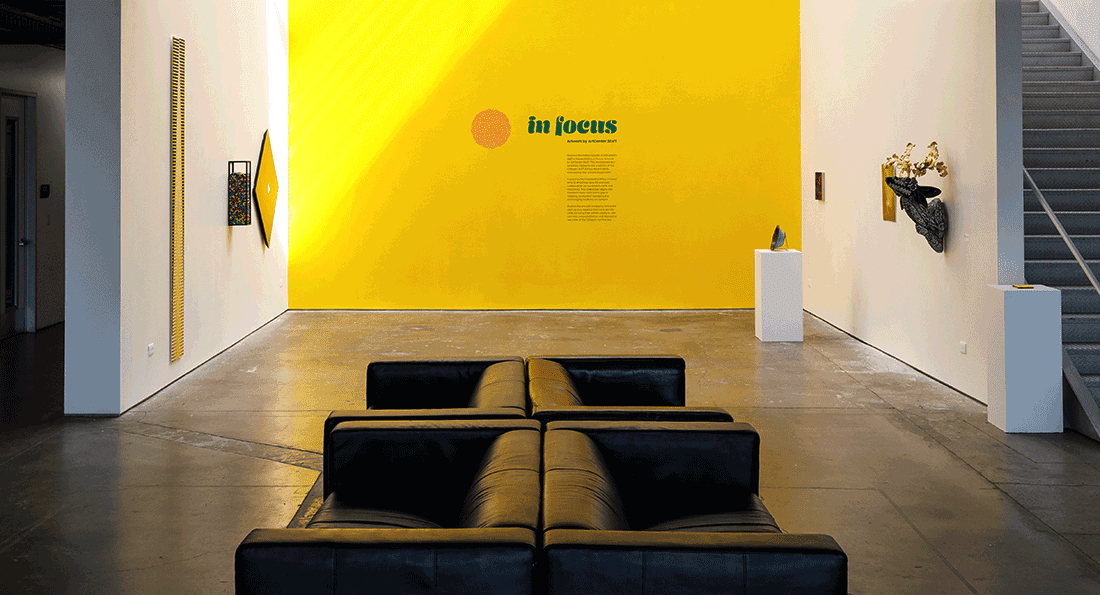 As you know, many ArtCenter staff members are also accomplished artists and designers. In Focus: Artwork by ArtCenter Staff, a collaborative, transdisciplinary exhibition features a range of work—from sound art to photography to fashion—by over 50 staff members across departments. I look forward to attending this first-ever staff exhibition; I hope you do the same. In Focus is on view through May 31, at ArtCenter's Hutto-Patterson Exhibition Hall.
---

I'd like to close by honoring Jewish American Heritage Month, which is also in May, by sharing our recent Jewish Ally Workshop with Anna Talhami, a celebrated speaker, educator and writer.
I look forward to sharing more stories with you next month, especially since June brings Pride celebrations, including the Pride flag raising June 1 at Hillside, and ArtCenter's event honoring Keith Haring's mural and legacy on June 21. On June 1, DEI will have a booth at the Art and Wellness Expo, and I'm looking forward to leading a discussion on culturally responsive wellness.
As always, if you know who'd like to be part of our conversation, please ask them to subscribe.
Aaron I. Bruce, MIBA, Ph.D.
Vice President, Chief Diversity Officer
ArtCenter College of Design