---
Sexual Assault Awareness Month

April marks Sexual Assault Awareness Month (SAAM). This campaign started 22 years ago, championed by Black women and women of color who called for legislation, such as The Violence Against Women Act and Title IX, which brought monumental changes to how agencies addressed reports of violence. I encourage everyone to participate by wearing denim on Denim Day (April 26), to protest the misconceptions that surround sexual violence, and sign up for Chatting about Consent (Week 14). More information coming soon on Inside, or contact TitleIX@artcenter.edu.
A Thousand Words

In a world where billions of images explode across social media daily, photographers who truly hone each element of their craft tell the stories worth sharing. "Photography is the center of everything," Photography and Imaging Chair Everard Williams (BFA 89) shares in this recent Dot story. "It's the most efficient way to communicate an idea across any channel, be it a magazine or digital." I invite you to read more about the diverse career paths and students pursuing this discipline at ArtCenter.
---
Sense of Self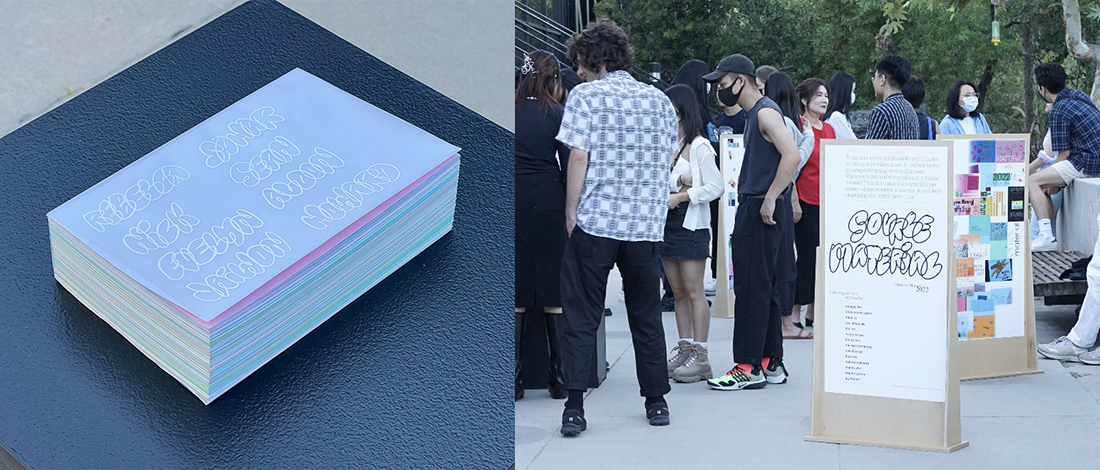 By expanding upon the timeless tradition of the self portrait, Source Material (a student-led publication supported by ArtCenter's Writing Center and Center for DEI) wants to inspire members of our community to explore, examine and reflect on the ways in which they perceive themselves and others. Issue 04 presents a collection of portraits, prose, poems and prompts documenting the unique ways identities materialize, transform and interact in relation to one another.
Spotlight: Stella Hernandez, IdentificarX Curator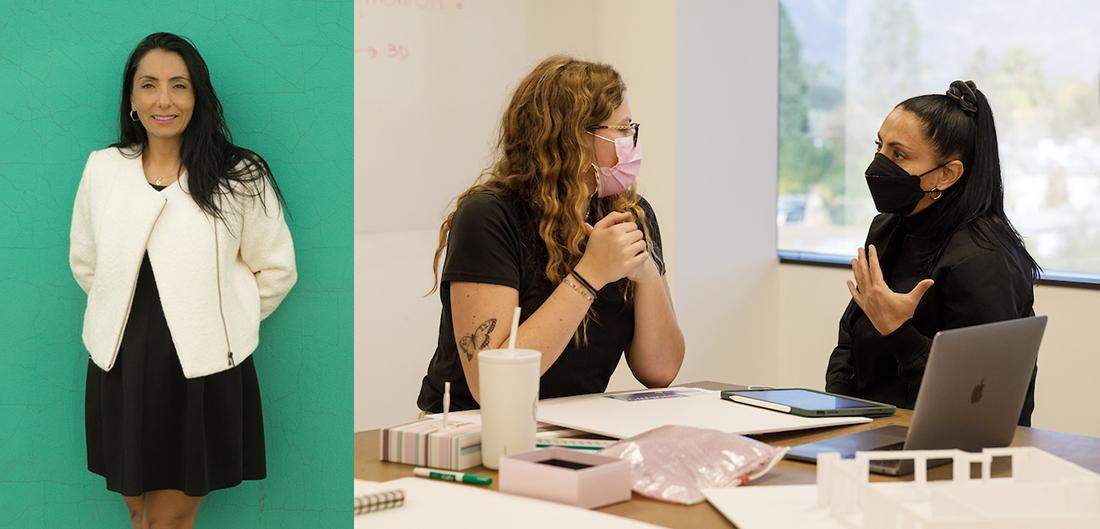 Many of you know this co-curator of IdentificarX, our coming exhibition celebrating ArtCenter's Latinx/e alumni community. For nearly a decade, designer/educator Stella Hernandez has taught in ArtCenter's Spatial Experience Design and ACX departments. She has a passion for social design—her Safe Agua system design for informal communities in Latin America is part of the permanent collection at New York's Cooper Hewitt Design Museum. Her most recent designs are focused on celebrating tradition, materiality and hand-crafted techniques from her native Colombia.
---
Getty With the Program
This summer, ArtCenter's Exhibitions Department is hiring three Getty Marrow interns. The program's mission is to mentor and foster art and culture workers from underrepresented communities, a critical factor is paid internships for undergraduates in the field. I encourage anyone interested to apply here.
---

For those who missed last month's Jewish and Muslim Ally Workshops, we now have them available on our YouTube. Starting next month, I look forward to sharing more on how we'll be celebrating Asian American and Pacific Islander Heritage Month, and Pride, here on campus and beyond.
If you know who'd like to be part of our conversation, please ask them to subscribe.
Congratulations to our growing, ever-evolving community—I can't wait to see all the future holds.
Aaron I. Bruce, MIBA, Ph.D.
Vice President, Chief Diversity Officer
ArtCenter College of Design