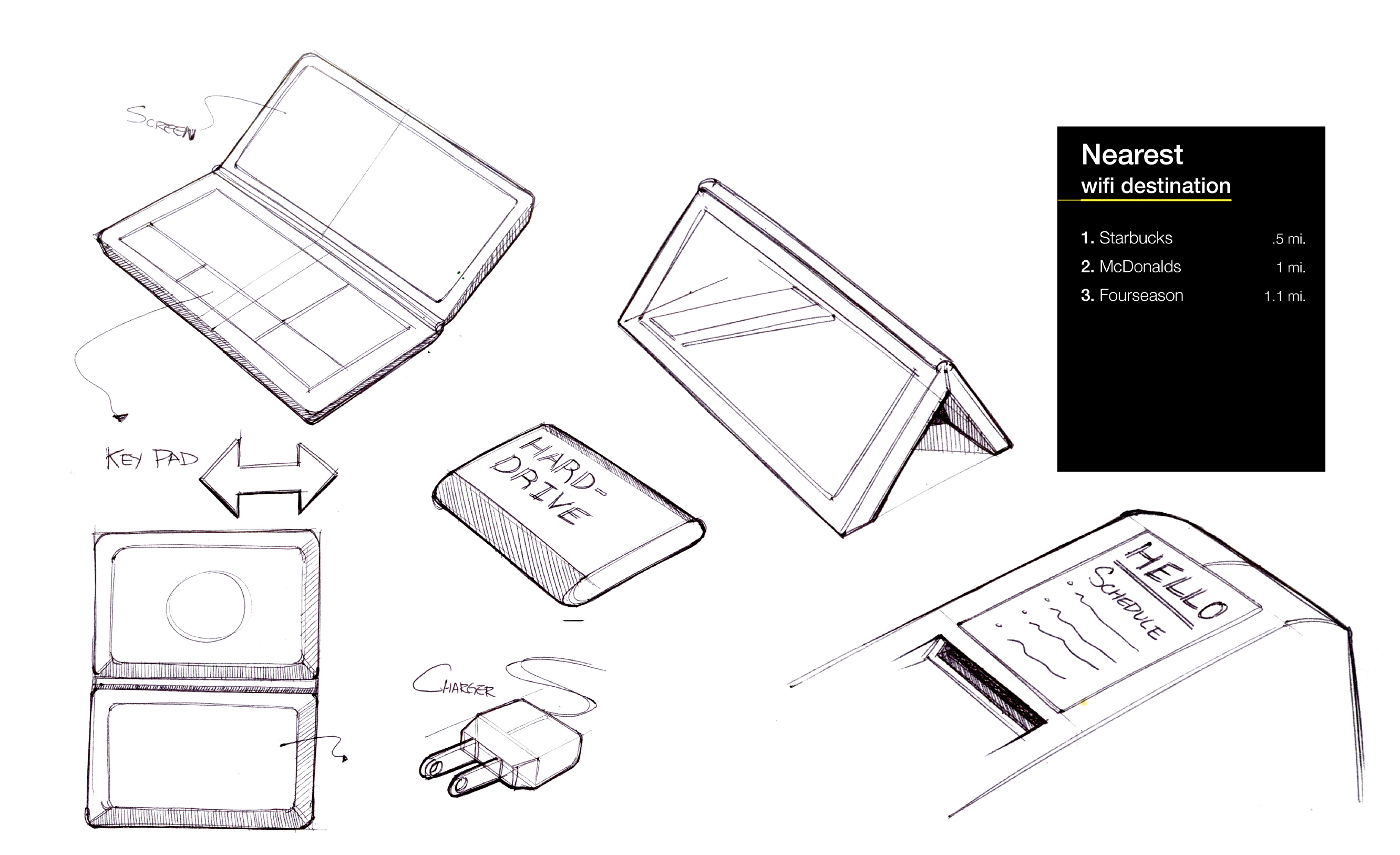 She was a part of the Fall 2014 12-week study away program Testlab Berlin VII: Berlin Unplugged, where students went without technology for six weeks, and then designed around that experience. In Fall 2015, she did an internship at Berlin-based solar company Little Sun, co-founded by artist Olafur Eliasson and engineer Frederik Ottesen. In Summer 2016, Weldon worked on a sponsored project in Berlin with telecommunications company Vodafone.

She was also a UX senior analyst intern in Austin at Dell in Spring 2015, and helped conceptualize a dual-screen tablet for busy business professionals for a Dell sponsored project in Fall 2014. With a concentration (now a new minor) in Designmatters—ArtCenter's social innovation department—Weldon took social impact classes every term.

"My time at ArtCenter really changed me. It made me grow up really quickly, from moving to Germany by myself to moving to Austin by myself," says Weldon. "One of the things I love about ArtCenter, and why I chose to go there, is the big chance you have to network and have real-world work experience. I was 20 when I first went to Berlin, and I fell in love with it. I had never been out of the country other than to Canada. Berlin is a diverse city, with so much freedom and graffiti everywhere. It was easy to create and work there because it was so inspiring."

During Weldon's Fall 2015 internship at Little Sun, she traveled to the 2015 United Nations Paris Climate Change Conference—COP21—with the company's communications team. The team created a social media campaign called Little Solutions that involved taking photos and videos around Paris of people being asked about their own solutions to battle climate change. This was the week after the terrorist attacks in Paris.

"It was a unique time to be there. There was a memorial for everyone who died," says Weldon. "People were a little skeptical about what we were asking them, but they were also excited about the climate negotiations, and something positive after something so negative. They could cling to this in a positive light."
For the Summer 2016 sponsored project with Vodafone, Weldon and other students were asked to envision the future of telecommunications in 2030, and Vodafone's place in that future. One of the products they came up with was the Vo, a circular floating mobile interface that's a personal drone companion with a focus on emotional intelligence that assesses its user's needs and wants.

The team wrote three in-depth stories on how technology can bring people together in the future, with the Vo as a source of connection.

"The way that people interact right now romantically is through dating apps, and that's very impersonal, based on what people look like," says Weldon. "The Vo would connect people based on their interests, emotions and experience. One of the stories is about a woman grieving her late husband, and a man connecting with her with a similar experience. Their devices bring them together."

Soon after, Weldon was recruited as an interaction designer during her Summer 2016 Grad Show by Hylink Digital Solutions, a large independent Chinese digital advertising agency.
Based out of the company's new global headquarters in Santa Monica, Weldon worked on a redesign of the company's international website to better serve American clients and bridge the gap between the U.S. and China. She even traveled to China for work.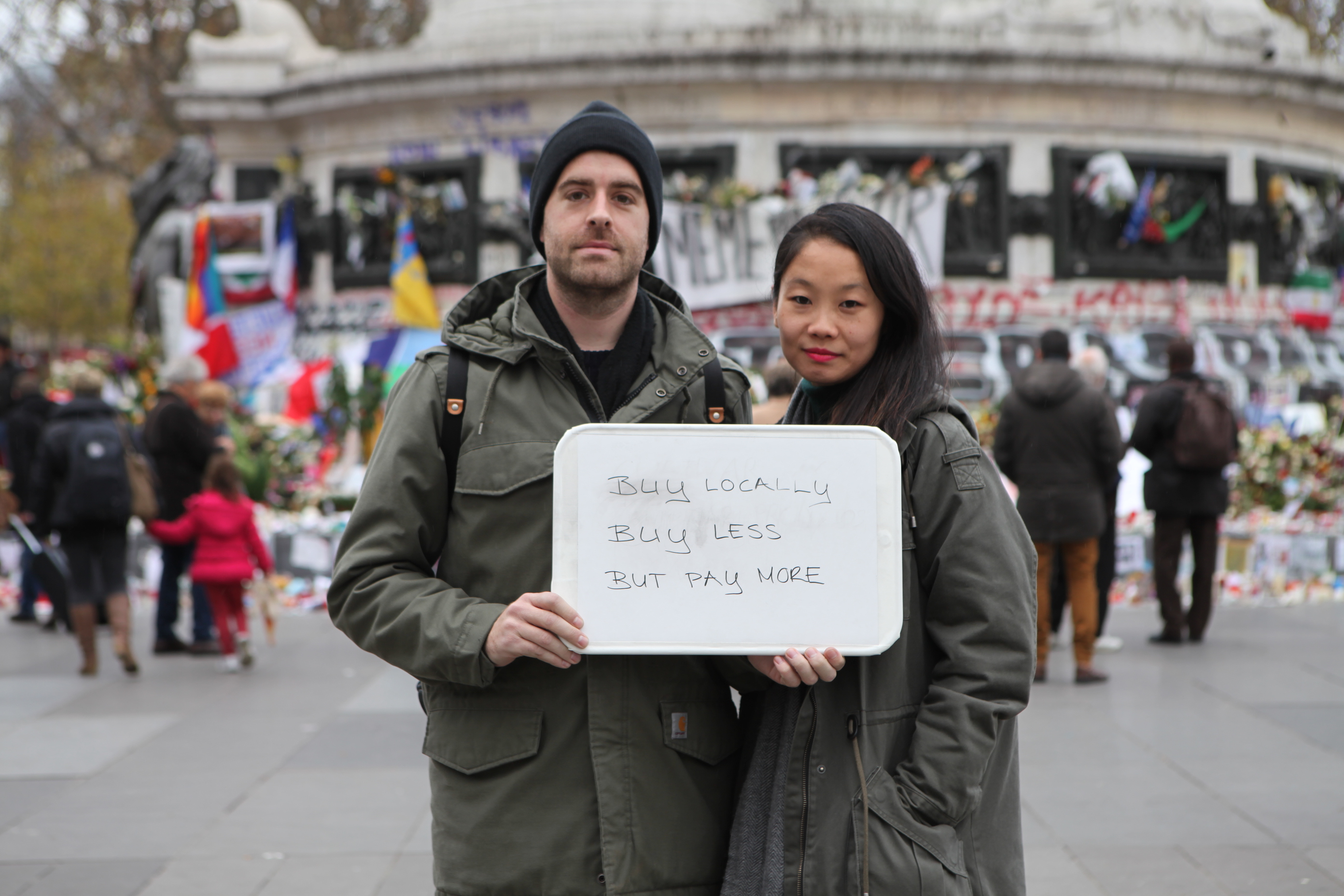 "I knew nothing about China before this," says Weldon. "From living in Germany and going all around Europe to going to Asia, it was like culture shock all over again! The fact they brought me with them was amazing. That broadened my world view even more."
Since recently leaving Hylink, Weldon has thrown her skills into her own fledgling mobile app YesGrl, co-founded with her high school best friend Alyssa Warrick and Warrick's sister Brittani. Still in development, YesGrl aims to help women have lasting friendships.
"I had a hard time making friends with women growing up and I want all women to know the good that can come out of close friendships," says Weldon. "An app like Bumble is based on looking at a picture. 'Is she pretty, and do you want to be her friend?' That's so shallow. Our app is based on what you like and dislike, and using that as an icebreaker. In the sign-up part of the app, we ask questions in a funny, friendly way. From that, you're matched with people in your area."
Weldon's friend's sister came up with the idea of calling the app YesGrl. For Weldon, the name is also nostalgic, and personal.
"It goes along with a concept similar to Jim Carrey's movie Yes Man, where he says 'yes' to everything," says Weldon. "In Austin, at Dell, I just said 'yes' to everything! At the end of that internship I didn't want to go back home because I had so many friends."