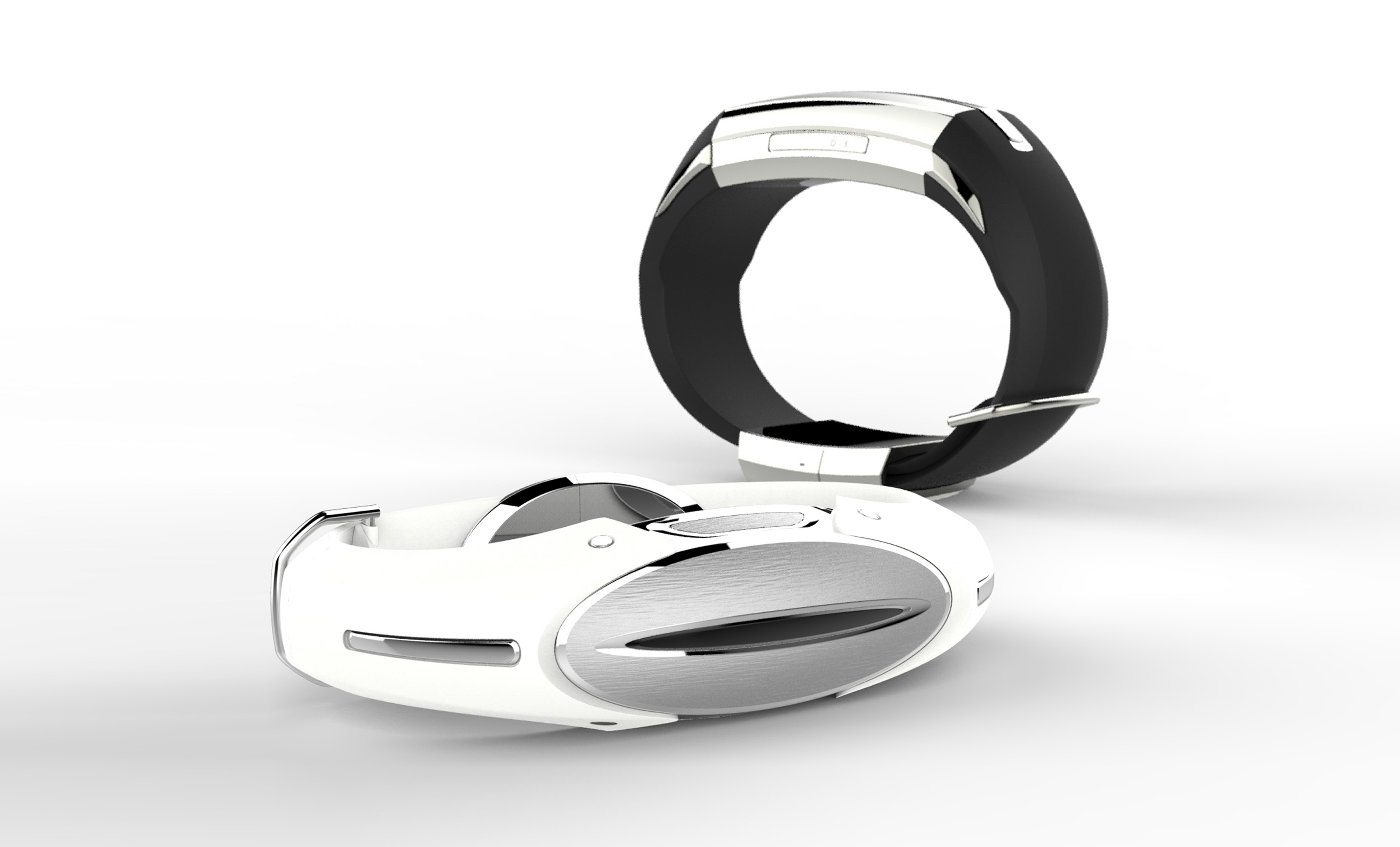 "We decided to test if a team is strong enough to make a nice [small] product that's well designed, full of tech and intuitively interactive as our beginning point," said Southern California based Chou, 34, who also has a master's degree in electrical engineering from his native Taiwan. "The Emora is a bracelet connecting people's feelings beyond words."
A prototype for the smooth stainless steel and plastic bracelet will debut at the Consumer Electronics Show (CES) in Las Vegas on Jan. 5, followed by a Kickstarter campaign to raise money launching Jan. 18. A chip inside the device, like an electrocardiogram, detects people's heartrates, and a light glowing from the bracelet pulsates with each heartbeat, showing varying levels of intensity. Users choose a different color to represent each of their moods.
"We thought about what can catch people's eye, and how color is very related to emotions and feelings," said Chou. "A bracelet has more capability to play with interaction than a necklace or earrings."
The Emora vibrates and lights up to alert the user to incoming calls, texts and also a change in mood for three other individuals, from a friend to a romantic partner. It will also include a mobile phone mood map with the ability to track how users feel in different locations.
In the future, Chou said, he would like to design semi-autonomous or autonomous vehicles, sticking even closer to his ArtCenter roots.
"That's my dream," Chou said of designing driver-less cars. "They will help people to have a better life."