Visitors are given a free trial and then encouraged to try either one of Survios' own games or one of the games the company distributes, which vary from creativity experiences to first-person shooters to recreational activities like virtual bowling. Visitors can choose whether they want to pay for 10 minutes, 60 minutes, several hours, or purchase a membership. "We try to make it as accessible as possible," says Gonima.
And, Gonima adds, to make VR comfortable, a company needs to bring great energy into the space. "We bring in entertainment, we do DJs, we have hoopers," she says. "We bring in elements that make it fun for those playing and fun for those are just watching their friends enjoy themselves."

One game that will be a blast to both play and observe is CREED: Rise to Glory, Survios' forthcoming collaboration with MGM. Set in the world of the Rocky films, CREED places the player in the the role of boxer Adonis Creed.

The game is about as immersive—and sweaty—as it gets. On top of all the requisite punching, ducking and blocking necessary to fight your opponents, the game features what Survios describes as a "visual player-avatar separation" that requires the player—depending on how hard they're hit—to either realign their posture with their avatar, or swing their arms to run towards their avatar to exit an out-of-body experience and avoid a KO.
"It's meant to be cinematic, it's not meant to be a simulator, so it's not a direct analog to boxing," says Gonima. "But it's meant to make you feel like you're in there kicking ass."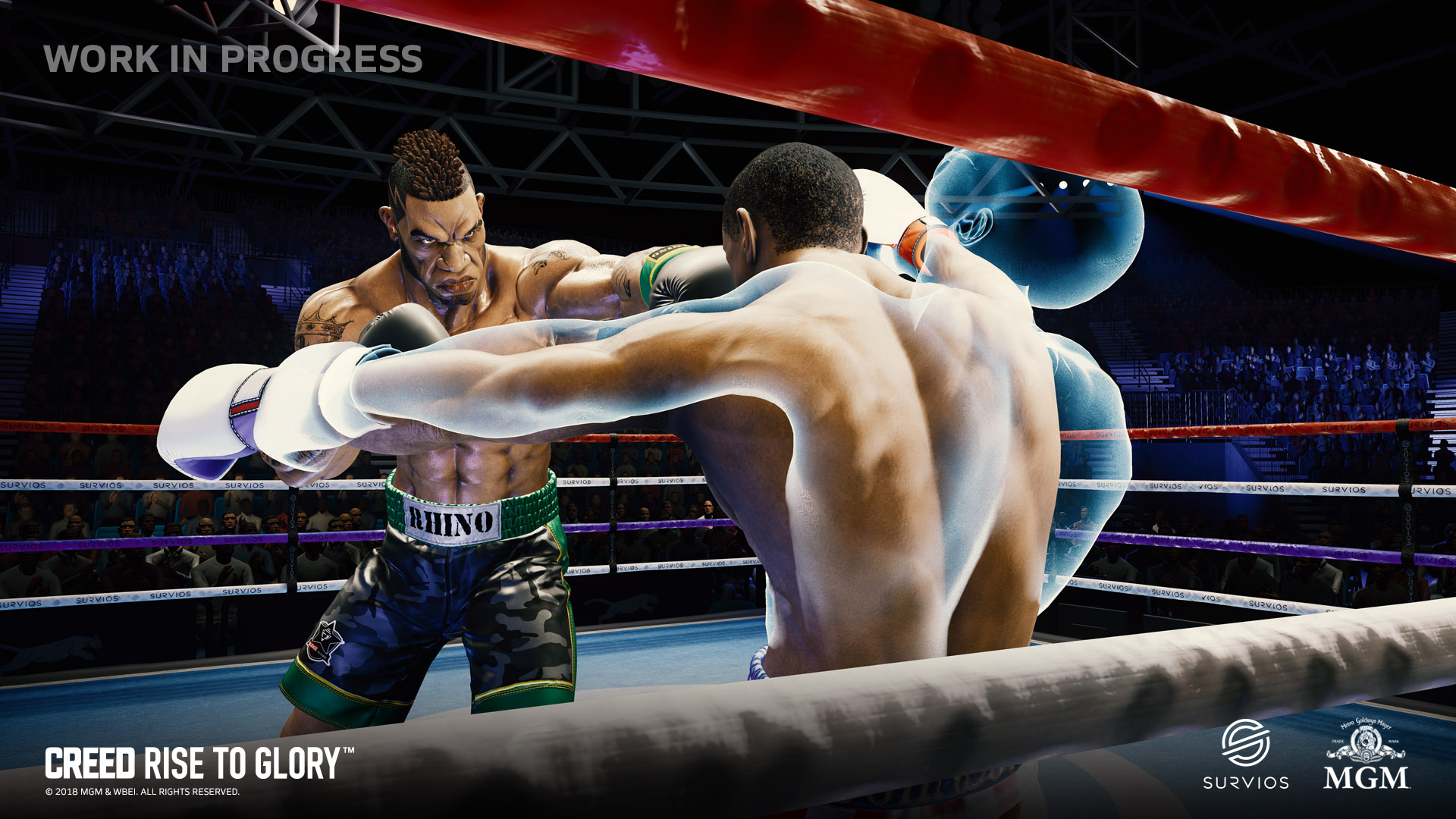 Taking place on Saturday, May 12, the BOLD Symposium is a daylong event designed to celebrate and inspire a growing community of entrepreneurs both from ArtCenter and beyond. Register at artcenter.edu/bold.