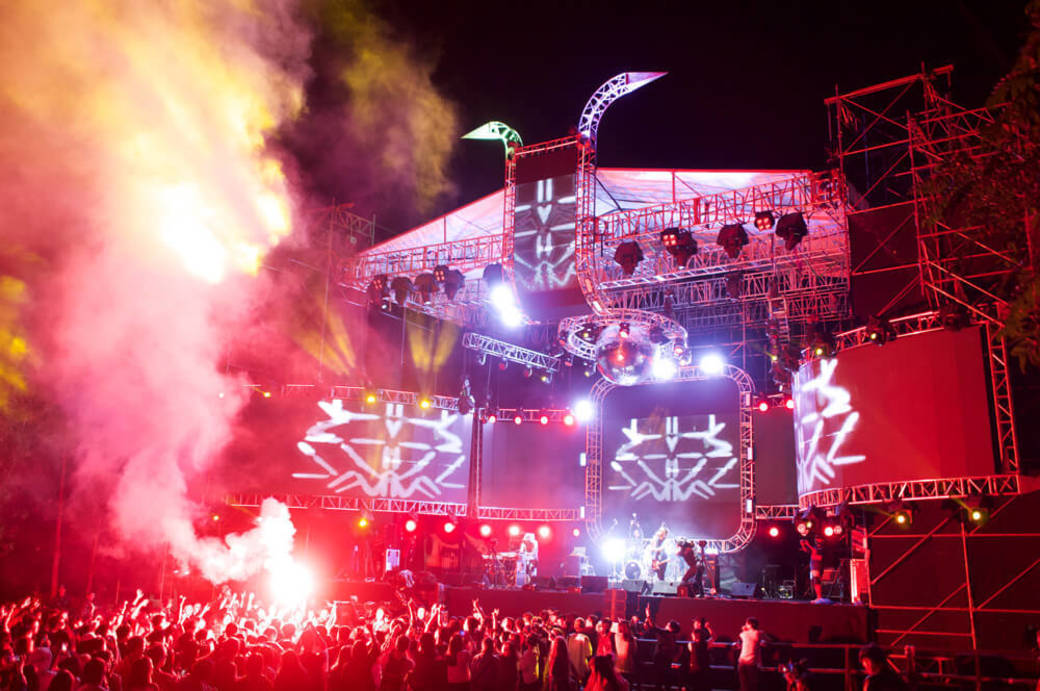 AC: What do you do to detox from media and screens?
JC: I'll take a short trip to another city or go camping, and I won't bring my laptop — that's a good break from work.
AC: Who are the most interesting designers working today?
JC: Olafur Eliasson who does sculptures and large-scale installations, and Anish Kapoor, who designed Cloud Gate or "The Bean" in Chicago.
AC: Describe a moment in your childhood where you first identified as a designer.
JC: I studied illustration, so I never considered myself a designer in the traditional sense. I feel like that happened after I graduated, when I started designing websites and stages for shows. But when I was a kid, I wasn't thinking about any of the things I work on now.
AC: What's the most unique thing you've created?
JC: I worked on an app called EDMT— it's an audio-visual toy. It won the App Art Award at the ZKM in Karlsruhe Germany in 2015, so it's officially "art." From that project, I got into some VR stuff. I recently attempted to create a VR experience, and now it's turning into a game. I'm applying for some game funding here in Germany, so we'll see.