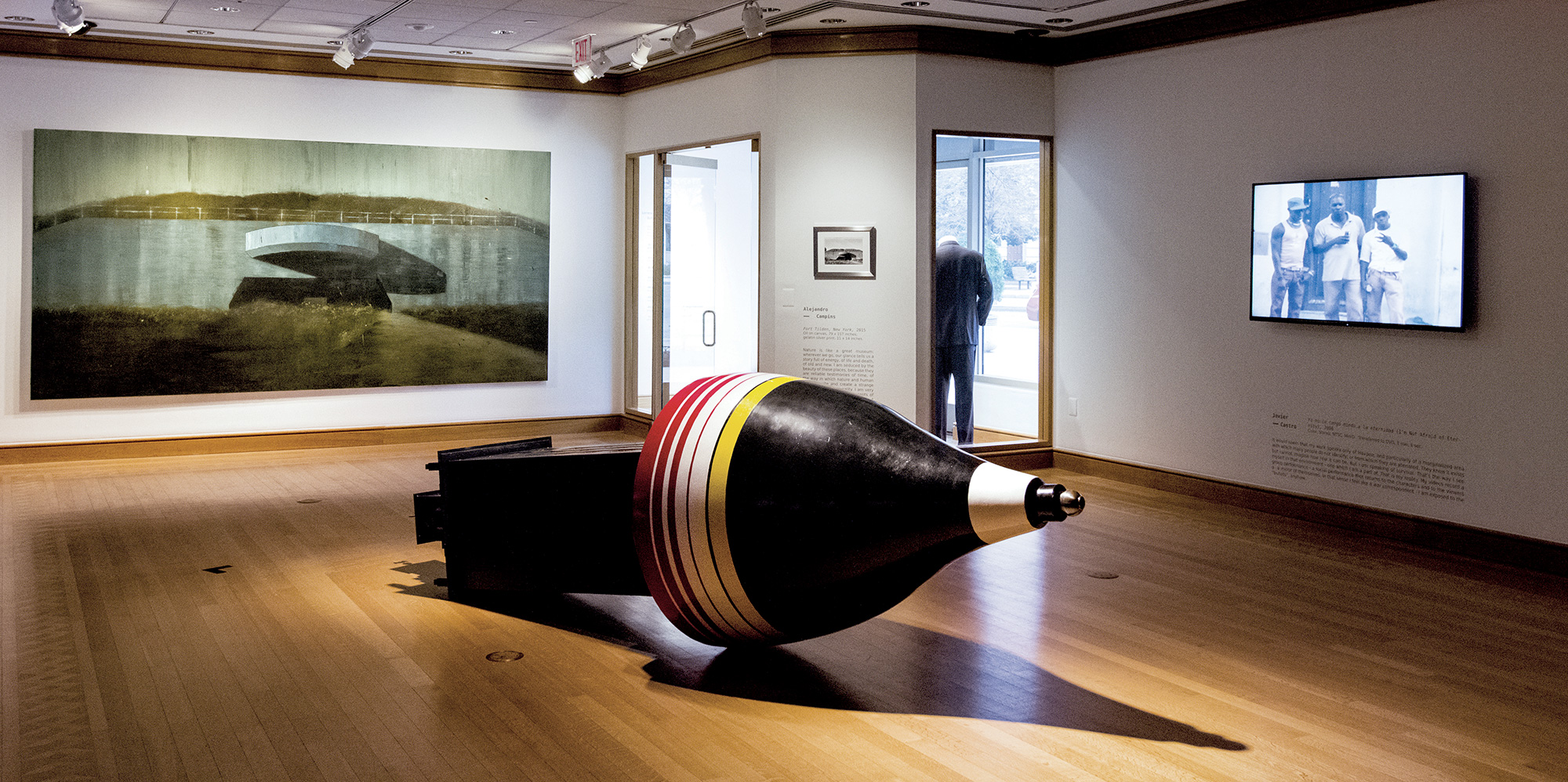 Folding his passion for art and culture into his professional career, Jonathan Goldman (BFA 10 Advertising) chose internships and, later, jobs that directed his design-thinking talents in the service of humanitarian concerns.
His latest position as art collection curator for the Cultural Center at the Inter-American Development Bank (IDB) in Washington, D.C., is new for him and for the organization. IDB creates loans, grants and technical support crucial to Latin American and Caribbean countries working to reduce poverty and inequality.
Goldman—with self-described "nerdy tendencies"—is used to navigating new waters. While working toward his Advertising BFA at ArtCenter, he became the first Designmatters Concentration graduate when the concentration course of study was launched in 2010. Before coming to ArtCenter, he earned a degree in Chinese Studies, and after graduating from ArtCenter he went on to complete an MA in Exhibition Design.
It was through a Designmatters studio that Goldman was introduced to the Organization of American States (OAS), a multi-country institution supporting human rights and democratic issues. As a Designmatters Fellow he worked to revamp their brand identity, and later spent four years at the OAS Art Museum of the Americas.
Today, Goldman works in the IDB Creativity Department, which promotes innovation and creative industries in the context of international development and among the countries the organization supports—advocating that art, design and culture are a critical part of a healthy economic system and can be used to promote social equity and understanding.
Goldman arrived at the IDB just in time to produce its current Cultural Center exhibition Q&A with Seven Contemporary Cuban Artists, the first contemporary Cuban art exhibition in the District of Columbia since the embargo began.
Goldman has a big vision to reimagine the gallery/museum exhibition experience and sees the Cultural Center as a venue to present social issues, important questions and topics typically not found in art galleries. He is currently developing an upcoming exhibit on the theme of "video games as agents of social change" to examine how that industry has permeated cultures and generations.
"The old model of presenting culture is just not working," Goldman says, pointing to museums and galleries experiencing declining visitations and exhibits that aren't relatable to today's multiethnic, multigenerational and technologically savvy audiences. "How do we innovate the idea of an exhibition in a cultural setting? How do we engage with audiences differently so that exhibits are more socially minded than simply academic histories?"
Still, talk is one thing, action another, muses Goldman, who wonders how museums and art galleries can effect real change in today's society. "That's the big question that others, including me, are asking," he says. "We haven't found it yet, but the answers are out there. I'm sure of it."