They set a standard
Film education at ArtCenter has come a long way since Robert Peterson, chair of the graduate Broadcast Cinema Department since 1990, was one of the school's first film students. In 1973, he and five other Advertising classmates convinced the College's president to start the first filmmaking program specializing in directing television commercials. Within six years, graduates were winning CLIO awards. The program now emphasizes great storytelling and compassionate teamwork, regardless of genre. "We have no agenda," says Peterson, who is writing a book on the program's unique history. "Our students create movies, television, commercials, documentaries, videos and experimental works—they make their own choices. We welcome their new ideas."
ArtCenter admissions have always been selective, and classes are still kept very small in both the graduate and undergraduate programs, because of the emphasis on collaboration. "It's a conservatory program, so students work together in teams and on each other's projects and, by the time they graduate, they've helped to create many films," Peterson says. Moreover, he adds, "We don't want our writer/directors to think of themselves as lonely auteurs. If they respect other artists and welcome their skills, they'll be collaborating like veteran filmmakers before they graduate."
Erik Anderson was already a producer of feature films when he selected ArtCenter for his MFA, partly because of its legacy and professionalism. "I stood on the shoulders of guys who were there before," he says, like Film alumni Tarsem Singh (BFA 90), director of Mirror Mirror, Immortals, and The Cell; and Michael Bay (BFA 88), director of Transformers and Armageddon.
While in school Anderson has developed a strong commercial reel, but it was during the making of a documentary in Peru, in collaboration with ArtCenter's Designmatters' Safe Agua Peru project, that he realized the depth of his technical training. For Hands in the Mist, which presents design solutions created by ArtCenter students to overcome water poverty issues, Anderson learned documentary shooting "on the fly"—and was shortlisted for a Cannes Young Director Award.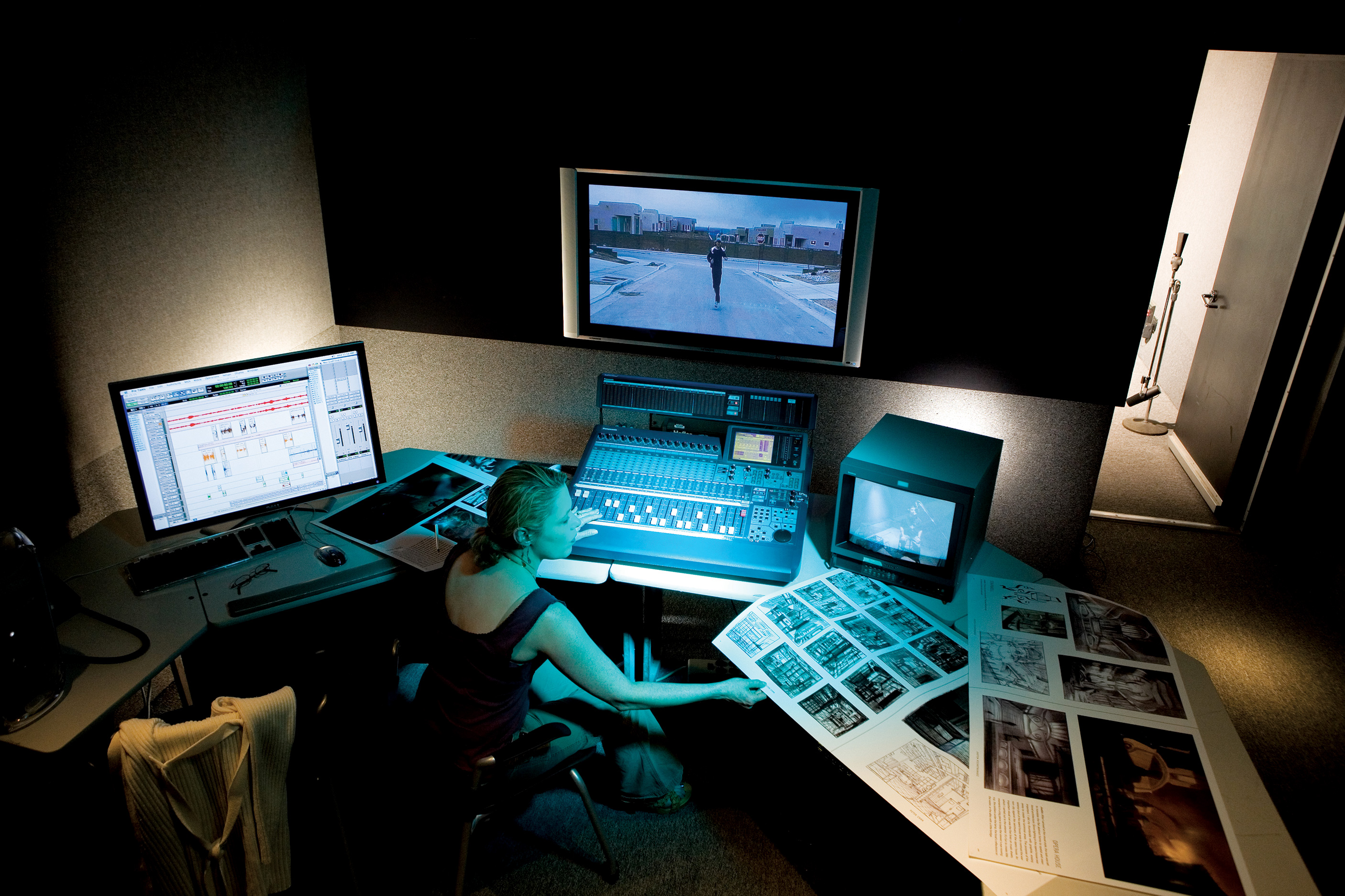 Like Anderson, Ellen Houlihan was working in the industry when she decided to return to school. For her, the efficiency of the graduate program was a big draw. "ArtCenter's accelerated two-year MFA degree made the most sense in terms of time, money and independence afforded to student filmmakers," she says.
Houlihan has been prolific at ArtCenter and is already winning awards, most recently a 2012 Cannes Young Director Award for a public service announcement about gay suicide that was praised by The Huffington Post.

She adds that another reason she picked Broadcast Cinema over other MFA programs was that she wouldn't have to choose a concentration in screenwriting, directing or producing; here, she was able to do all three. Finally, she cites TV veteran Victoria Hochberg's Directing 1 class as offering training she didn't see anywhere else, explaining, "Victoria provides a real-world simulation to teach us the art of collaboration and the rigors of meeting each day of production."