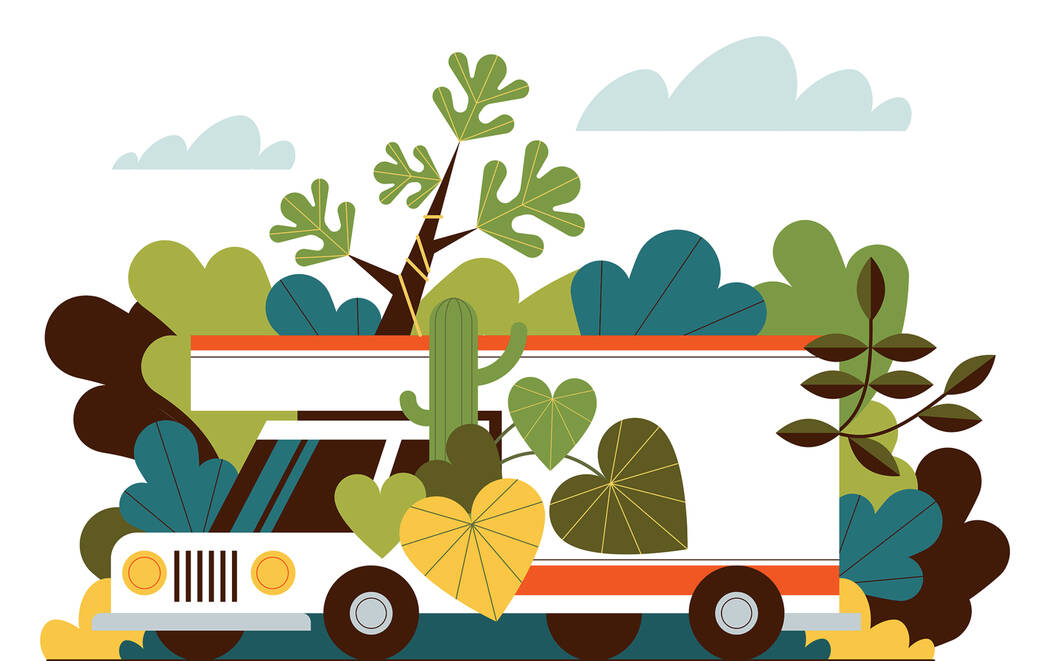 "He will art direct, illustrate and design some of the newsroom's most ambitious digital projects," said Senior Deputy Design Director Jim Cooke in a recent LA Times announcement.
Growing up in L.A., Hruby drew Star Wars characters and painted. As a student at ArtCenter, he was inspired by master printer and Professor Tony Zepeda, who guided him to discover and finetune his signature kaleidoscopic style. Hruby has also taught at the College. He has received multiple awards, including Communication Arts' Award of Excellence in design.
Cooke praised the broad appeal of Hruby's work over the past decade, and the unique qualities that Hruby brings to the LA Times.
"A love for geometry and a playful curiosity drive his designs," said Cooke. "Hruby is looking forward to working with illustrators, designing merchandise and bringing Angelenos together through the power of art."