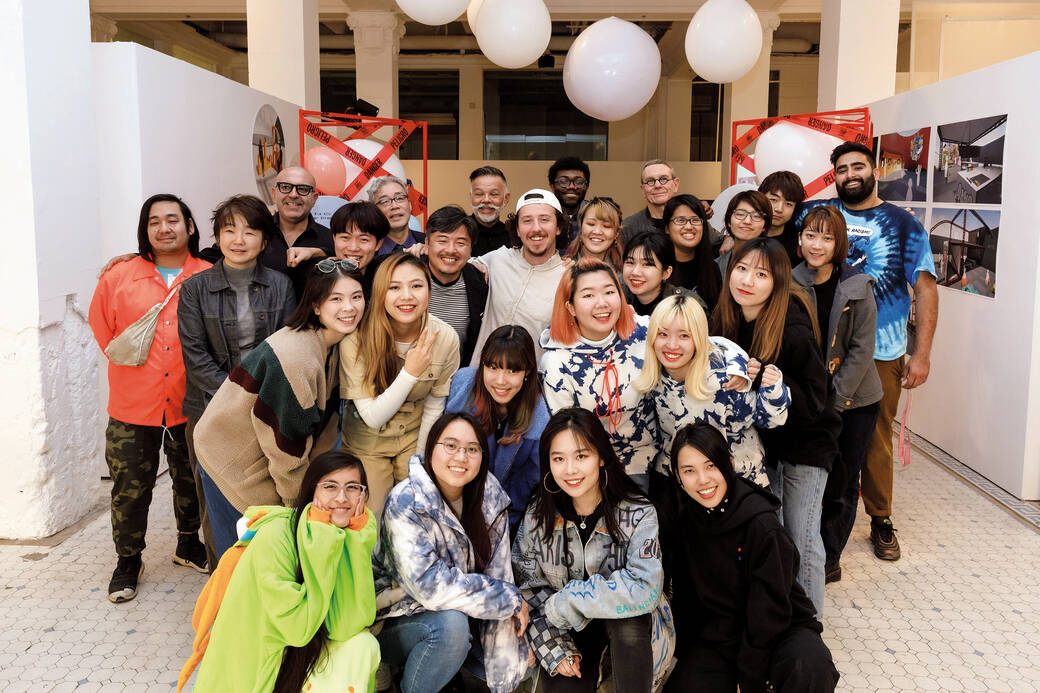 "Music is not a typical subject in art school, so designing a music experience let me explore a lot of different possibilities," says Jungwon Choi, a product design student at Tama, who's originally from Seoul, South Korea. She appreciated the professors' openness to experimentation, their honesty and their constructive feedback. "James and Yo wanted us to get creative and crazy, which was fun, and said we could always refine our ideas later," she says. "At the final critique, they said, 'This is good. This can be improved. Maybe next time you can think about this.' That gave us possibilities."
One of the trickiest parts of Undercover Street Culture is that the last thing a street scene connoisseur wants is for their favorite band, restaurant or store to be embraced by the mainstream. Today's consumers—particularly members of younger generations—don't want their decisions to feel preprogrammed. They want to feel as though they've arrived at their choices organically, and they want their dollars to support something authentic.
"It's that old adage 'I don't want to belong to any club that would have me as a member," says Mocarski, before adding that this year's topic struck a nerve as it attracted more students than had previous Pacific Rim offerings. "This course is about outsider culture, stuff that doesn't easily fit the mold. Whether the students were interested in anime or vinyl, they saw the class description and said, 'That's me!'"
For their project, student group Nise (Japanese for "bogus" or "sham") created an experience that effectively flips upside-down the "drop"—a retail strategy that streetwear brands like Supreme, Anti Social Social Club and Off-White (but also larger entities like Nike, Gucci and Louis Vuitton) employ to create hype around the release, or "drop," of limited-edition merchandise. In Nise's project, consumers eager to purchase the latest merchandise first hunt down a Nise-branded ice-cream truck. Inside the truck, containers emblazoned with brand logos are handed out. Inside the containers, consumers find, yes, ice cream (in a subtle critique of the hype surrounding drop culture, all the containers are filled with chocolate, regardless of which brand logo they feature), but also a ticket for a forthcoming drop.