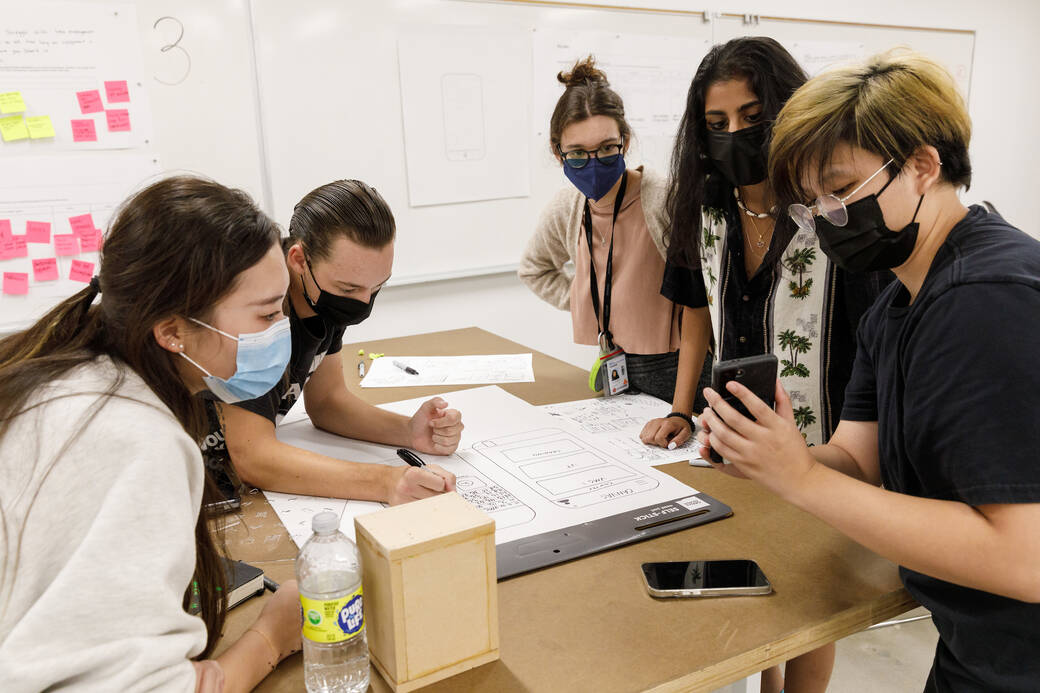 "In planning for the First Year Immersion program, we met with all of the participating department chairs and asked them what skills and knowledge their third term students need," says the program's Faculty Director Joshua Holzmann. "We created our curriculum around this feedback and developed our pedagogy to support various art and design disciplines."

The First Year Immersion first term course Visual and Materials Cultures 1, taught by Humanities and Sciences Assistant Professor Arden Stern, especially inspired Gutierrez, who loves movies and books, and grew up living in different places both in the United States and throughout Europe, from Spain to Germany. "I really enjoyed the conversations we had in class, from learning about the contemporary world in relation to design, to how an artist conveys a range of ideas that have cultural impact," she says. Students studied the African diaspora, contemporary art through Indigenous heritage, and asked questions about their own art and design practice.

The first term course Shop Skills Materials Lab, taught by Integrated Studies Assistant Professor Robert Lepiz, also influenced Gutierrez, and inspired her to pursue Product Design. In the course, students learn how to safely operate equipment, including the table saw, band saw, lathe, laser cutting and drill press, in ArtCenter's Shops, for future projects.

"I really enjoy creating things in the Shops," says Gutierrez. "And I'm highly curious about sustainable design innovations." Stern and Lepiz worked together to align historical art and design context with physical making within their courses, adds Holzmann.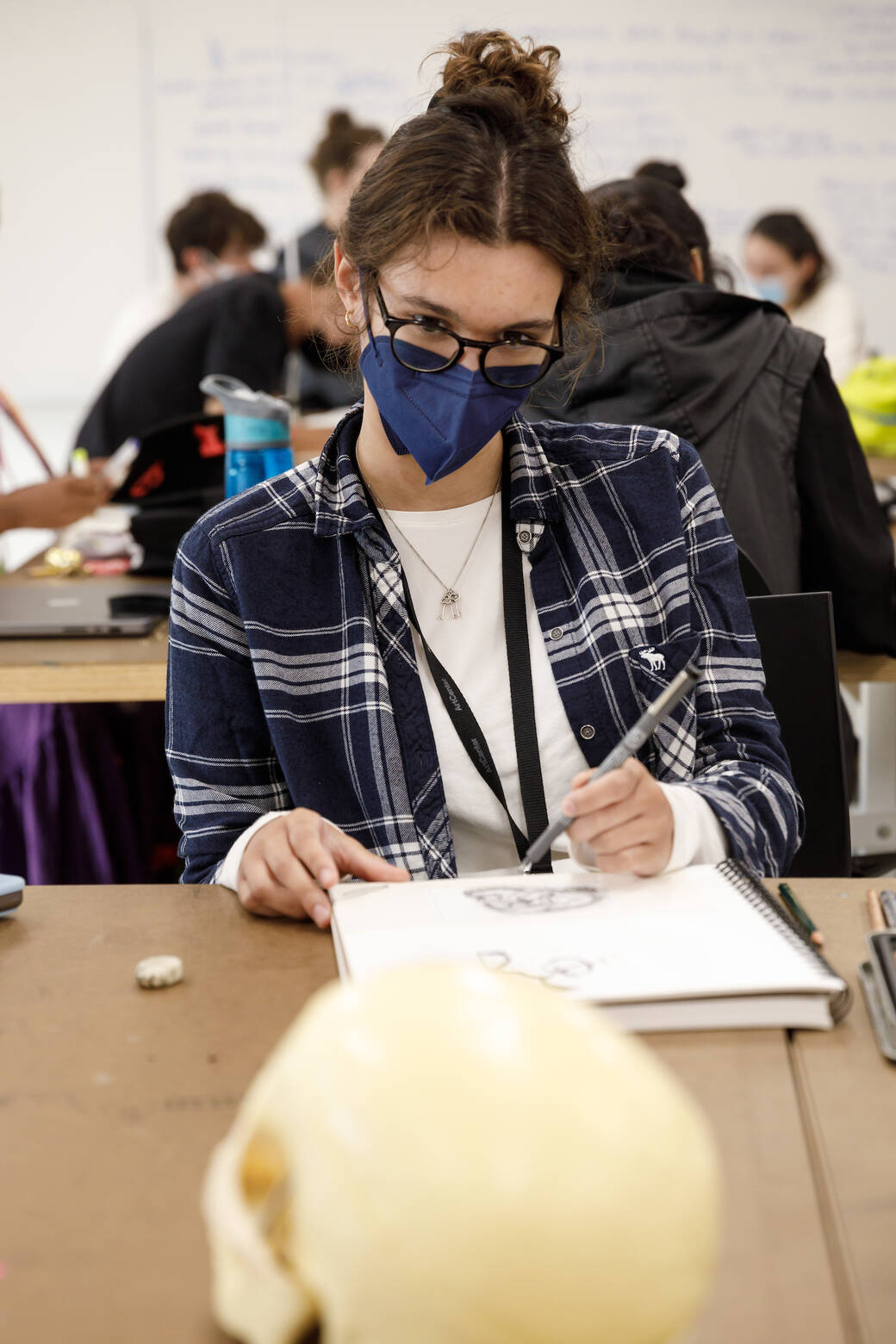 Gutierrez also values the First Year Immersion program's lectures and field trips to local places in and around Los Angeles, which are designed to immerse students in L.A.'s creative culture and communities. Those trips include visiting downtown L.A.'s Olvera Street and Union Station; Chinatown; the Huntington Library, Art Museum and Botanical Gardens; Griffith Park and the Griffith Observatory; and East L.A. community arts center Self Help Graphics & Art.

"The gardens are a pocket of serenity," she says. Trips during the program's first term Drawing course allowed her to soak in L.A.'s car culture, food and people. She found hidden nooks around street corners, discovered graffiti murals on building walls, and bonded with other students.

"This program pushed me to grasp skills I wouldn't have even considered," she says. "We formed our own community of artists and designers who find common ground."