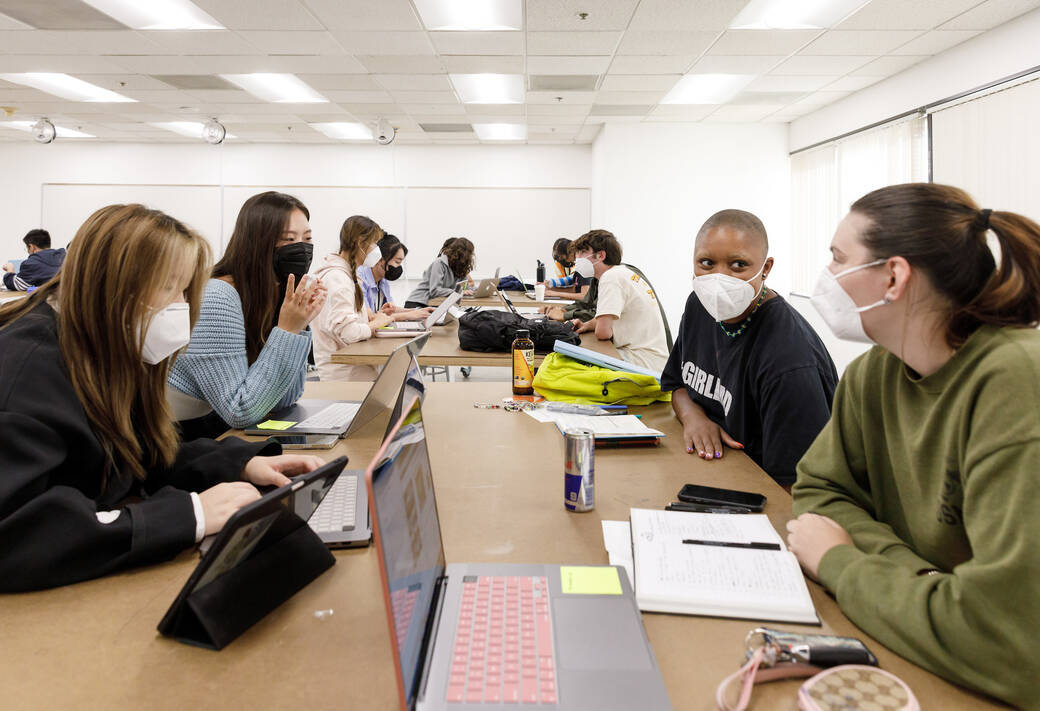 "From their first term to now, I can see growth in each student's self-awareness and ambition to be an artist or designer," says First Year Immersion Faculty Director Joshua Holzmann. "They develop a keen focus once they've narrowed down their discipline choice, which gives them more confidence in their work."
Jackson-Jones was raised in Chicago, then Washington D.C., and was always interested in art and design as a form of creativity and expression. They were inspired by the course Visual and Materials Cultures 1, with its readings and broader discussions about the social, economic and political sides of art. They were drawn to Graphic Design after taking First Year Immersion Studio 1, a first term course, taught by Holzmann, that focuses in part on research, writing and digital literacy, and includes making projects led by faculty from different departments at the College. And it was through a First Year Immersion Studio 1 workshop led by Graphic Design Chair Sean Adams and Professor Monica Schlaug that Jackson-Jones found their direction.
"I admire Sean and Monica as professionals and teachers, and I enjoyed the opportunity to play around with Adobe Photoshop and Illustrator," says Jackson-Jones, adding that they were able to get all their questions about the software answered. "That was a breakthrough moment for me. I realized what I wanted to become better at, and pursue as a career."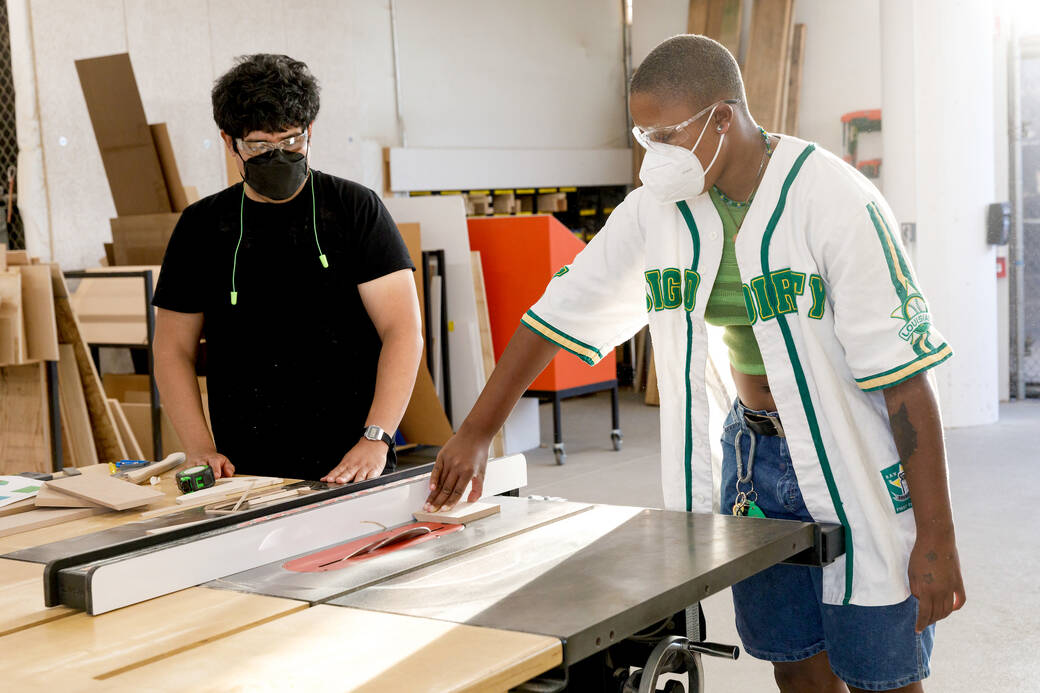 Jackson-Jones has since incorporated graphic design into work for Visual Thinking 1 and 2, a two-term First Year Immersion course that covers everything from an introduction to 2D, 3D and time-based design, to longer holistic projects with a focus on research and concept.
Jackson-Jones also cites the value of the program's field trips and lectures that immerse students in L.A.'s diverse creative culture and communities, and also give them the opportunity to bond with one another. Field trips include a tour of the East L.A. community arts center Self Help Graphics & Art; downtown L.A.'s Olvera Street and Union Station; Chinatown; the Original Farmers Market; Griffith Park and the Griffith Observatory; and the Huntington Library, Art Museum and Botanical Gardens.
Being within an encouraging environment of First Year Immersion students and faculty members like Holzmann has also helped Jackson-Jones thrive.
"Joshua is my biggest supporter," says Jackson Jones. "He's helped me navigate not only being an ArtCenter student, but also being a college student in general. And I wouldn't be in the place I am now without being surrounded by other students and creatives who want to do great things. We're all new here, and it was definitely jarring at first, but I've learned to love and value these people."