The Impossibilities Are Endless
Sze points to a scene in Doctor Strange in which he had to visually explain—through a keyframe—the functionality of the Time Stone when wielded by the film's titular hero. His solution? Animate an apple through various stages of consumption—from missing a single bite to a rotting core—and then reverse the process. Says Sze, "We were happy that scene ended up in the movie."
Fuentebella points to the now-iconic elevator fight from Captain America: Winter Soldier, in which the hero fights off ten Hydra goons in cramped quarters. Fuentebella, who created a keyframe for the scene, originally thought the action would take place in a freight elevator. "When we found out it was going to be a regular elevator, Ryan and I spent a lot of time in a rickety old elevator in Manhattan Beach, figuring out how to make that scene work," he says.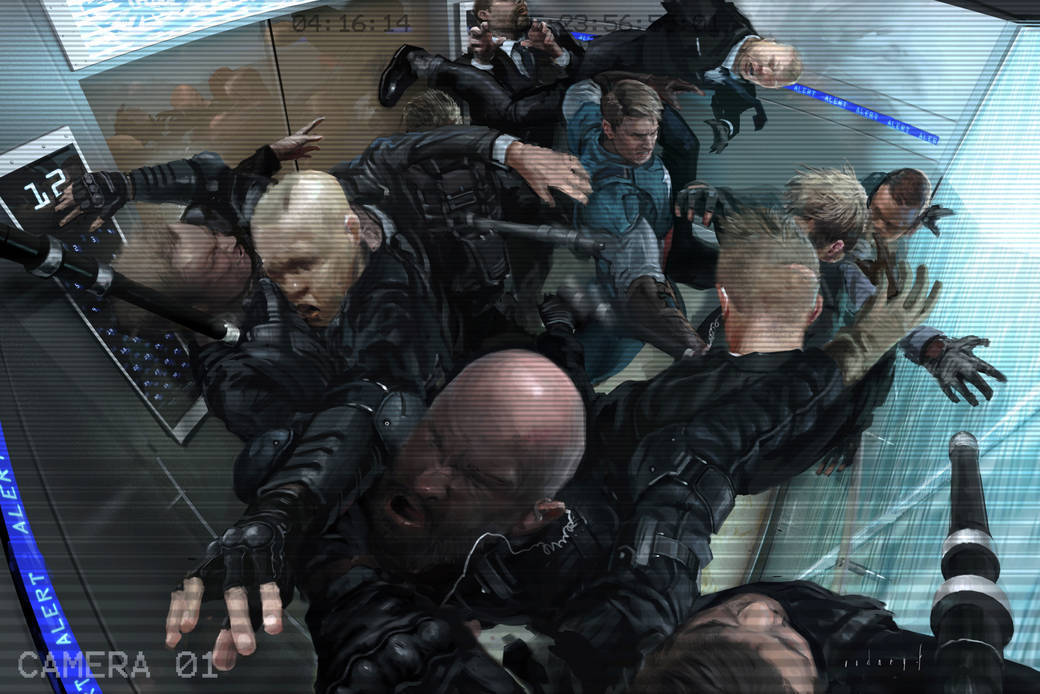 Park recalls the group working on a keyframe for The Avengers in which Loki orders a New York crowd to kneel before him. "We sometimes pose for each other's scenes," says Park, who then describes the moment when several team members gathered outside and bowed to Meinerding, who was wielding a standing lamp in place of Loki's staff. "Just then, Kevin Feige and [Marvel Studios co-President Louis D'Esposito] walk by, look at us, and they're like, 'What are you guys doing??'"
"Reinforcing corporate culture," Meinerding jokes, which gets a big laugh from the group. "No, that wasn't a good look."
Speaking of which, what's it like working at a studio whose films regularly earn billions at the box office? A studio that created four of the 10 highest-grossing films of all time? Is it an endless stream of high-fives? "I find that hard to wrap my head around," says Sze. "At the same time, it's not something I concentrate on at all."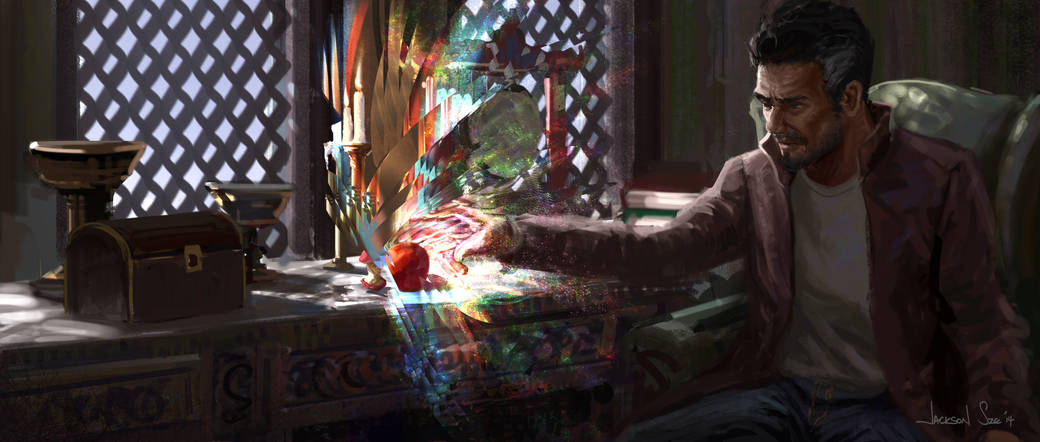 According to Park, the team barely has a moment to breathe, even after the success of Endgame. "We went to the premiere, and had our own little celebration downstairs, where [Chairman and CEO] Bob Iger, [Co-Chairman and Chief Creative Officer] Alan Horn and other Disney leadership gave us a toast and congratulated us," says Park. "Then we went back upstairs and started working on the next five projects."
Fuentebella adds, "We were like, 'We gotta get going.'"
After they all share a laugh, Meinerding does get a bit sentimental. "This team was created to work on the first Avengers, which was bigger than anything we had ever attempted at the time," he says. "So for me, the coolest thing we did to celebrate Endgame was we all went, as a team, to see the film with an audience on opening day."
"We're here working all the livelong day," adds Fuentebella. "So to see people react to the movie in the theater was insane. It was like, 'Wow! They really like the stuff our team has done.'"
"That would be the closest thing we've done to a group high-five," says Meinerding, and then adds with a wry smile, "because we left during work hours."
Avengers: Endgame is available now on Blu-ray and digital. Meinerding, Park, Fuentebella and Sze will all be at the inaugural Lightbox Expo at the Pasadena Convention Center from September 6–8, 2019.