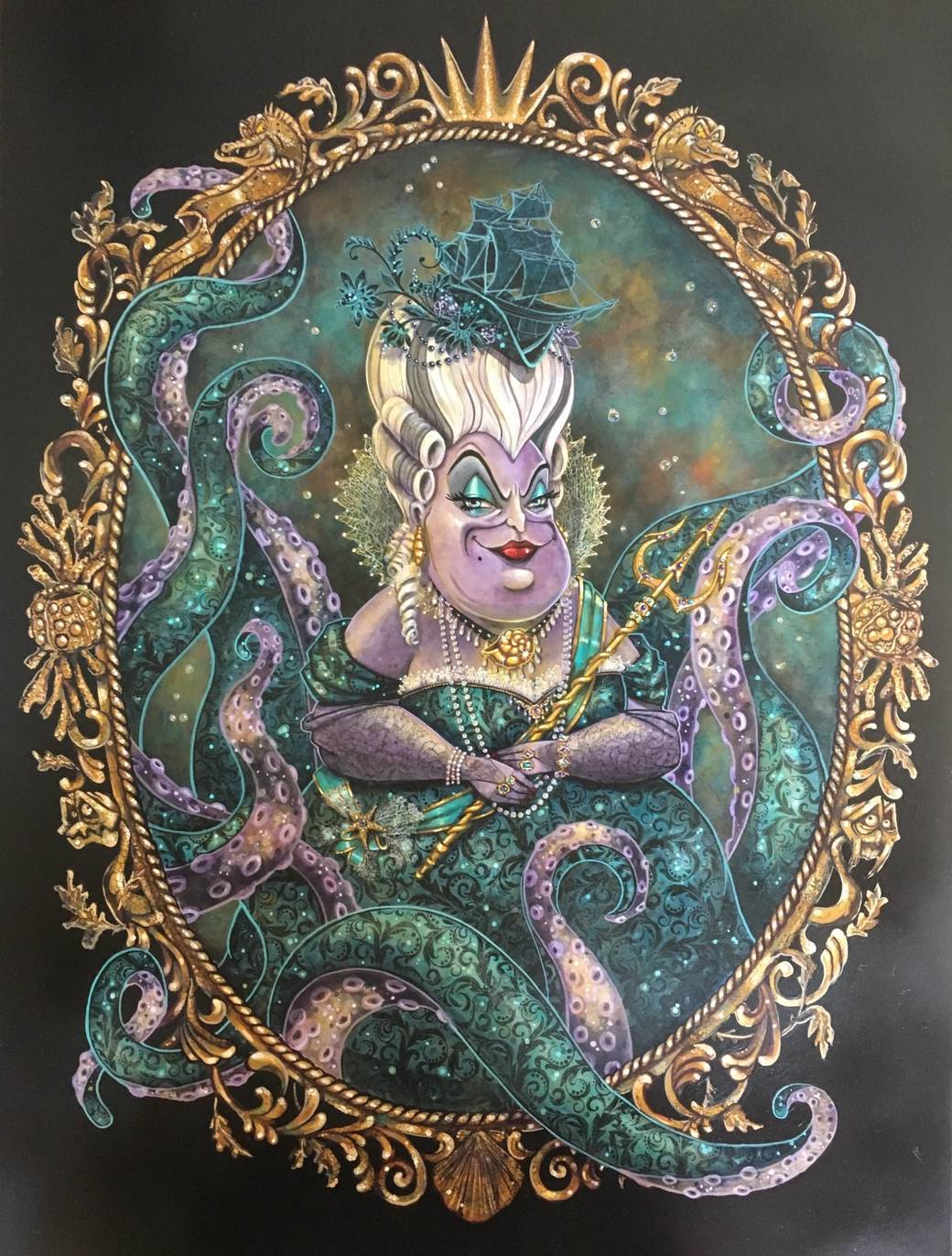 AC: Do you have a favorite Disney character?
JC: I enjoy painting the villains most. They are such expressive characters, plus I get to add my love for elaborate theatrical costuming, combining both my worlds!
AC: How do you define success?
JC: Success is a tricky word. As soon as I feel I've reached it, there's always that next level or the challenge of maintaining success. So today, I would have to say success is getting to make a living being creative.
AC: What's the one tool you can't live without?
JC: My boring answer is the computer. I'm an old-school painter who still actually paints with paint and sketches with pencils, but the computer is a great tool for research and layout.
AC: What's the first site you look at when you open your computer in the morning?
JC: I'm not going to lie — it's Instagram, but I'm trying to kick that habit. Pinterest is also a hole I find myself falling into when looking for references or inspiration.
AC: Where do you go when you're taking a break?
JC: I love yoga, the beach. I'm also on a master's swim team.
AC: If you could trade jobs with anyone for one day what would it be?
JC: I would want to be in anyone's shoes on the Broadway stage.
AC: What book is on your bedside table?
JC: Always A Course in Miracles and another book. Right now, it's Becoming by Michelle Obama.
AC: Describe a moment in your childhood when you first identified as a designer.
JC: As a child, I used to collect Smurfs. I would create elaborate environments for them and sculpt miniature foods, props and sets. My Smurf town made the Tucson newspaper!