Since early 2019, DEI has hosted a wide range of events and initiatives at ArtCenter to celebrate inclusion. Those events—many created in collaboration with the Center for Student Experience (CSE), academic departments and student affinity groups—have included military and veteran ally training, conversations with guests like "Godfather of Graffiti" Chaz Bojórquez, an LGBTQ+ Rooftop Pride Soirée, a Somos Latinx Fiesta, an Asian Fusion Dance Party, Japanese tea ceremonies, and the discussion "Womxn of Color On + Behind the Lens." To commemorate Black History Month and the 90th anniversary of ArtCenter in 2020, DEI hosted the exhibition 90/300 at ArtCenter DTLA to honor and celebrate the College's 300 Black alumni.
For Bruce, these events are the natural extension of another lesson his father taught him early on—the importance of experiencing other cultures firsthand. Every year, instead of buying holiday gifts, his father bought his family plane tickets to travel anywhere in the world. Bruce continues that tradition today, taking his own two daughters to countries like China and Italy.
Upcoming DEI objectives include diversity goal setting and professional development for faculty and staff, more collaboration with the ArtCenter Library to boost diverse curriculum, examining best practices around hiring diverse faculty and inclusive recruitment and retention, and LGBTQ+ ally training and other ally training and workshops, says Bruce.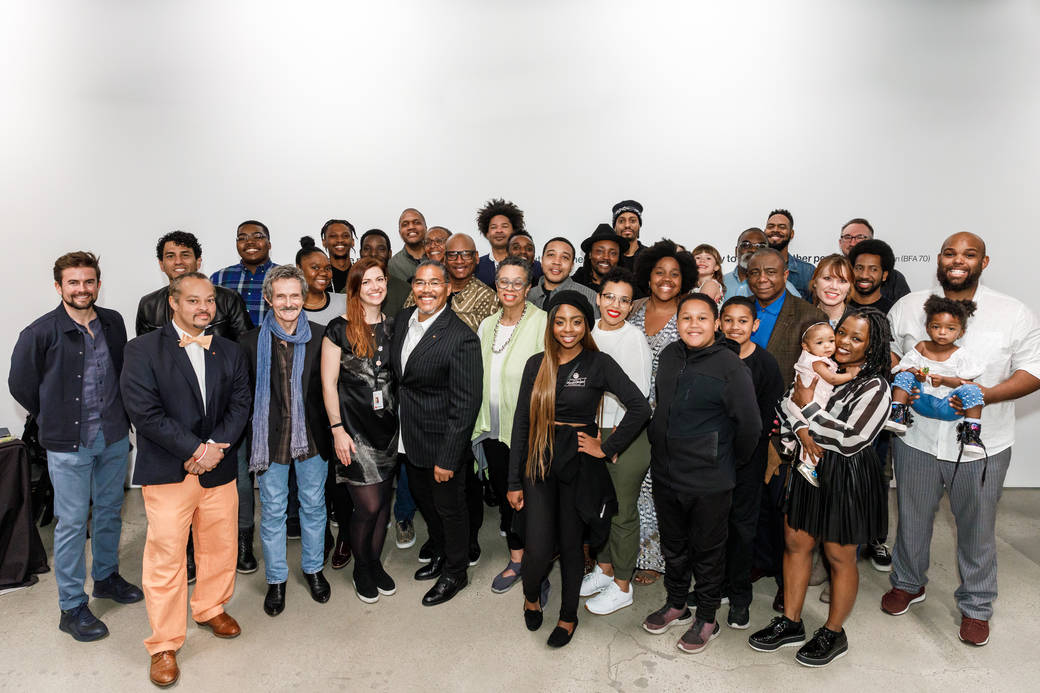 "As our educational systems evolve to be more inclusive in their curriculum, we will raise a generation of leaders—with intersectional identities—who are more responsive to the needs of different types of people," says Bruce. "Professional development also means a real gut check on behalf of the faculty member, and asking questions like, 'What does it mean to be an exemplary practitioner of this work, to be more inclusive?'" he adds.
Equity work includes confronting challenges that may bring out feelings of frustration, sadness and anger. When DEI hosted the community conversation DeCypher last May, prompted by a provocative work by then Fine Art student Johnny Pérez (BFA 19) that roared to the surface issues surrounding race, identity and representation at the College, students voiced their emotions. When students last year protested on the Bridge at the Hillside Campus in response to the cost of housing and tuition for students experiencing homelessness, DEI helped form an Economic Response Team (ERT) to assist students, on a case by case basis, experiencing severe economic hardship.
ArtCenter's 90th anniversary is a chance to reflect on the College's past and future, Bruce says.
"The DeCypher conversation is similar to conversations taking place nationally and also around movements such as Black Lives Matter and #MeToo," says Bruce. "ArtCenter has historically been homogenous, and a male-dominated space. The question is, 'Can we create a space for students' voices to be heard, and create systemic institutional solutions to address some of those challenges, with all of us taking ownership of that process?'"