For 10 years Co has brought this kind of thoughtful and savvy approach to ArtCenter as a faculty member, teaching courses ranging from MDP's Lab Thesis 1 and 2—focused on individual thesis projects—to the TDS courses Wearable Technology and Body Tracking. She also co-founded the Los Angeles design and technology firm Aeolab with her husband, Nikita Pashenkov. The pair, who work from home, have designed LED display visualizations, electronic prototypes, robotic appliances and multiscreen installations for clients such as Sony, Samsung, BMW and Pasadena's Jet Propulsion Laboratory. Their prototype for BMW imagining the interior of a future autonomous vehicle was displayed at the consumer technology trade show CES in 2016. For Sony, they built prototypes of a hand crank–powered camera for kids.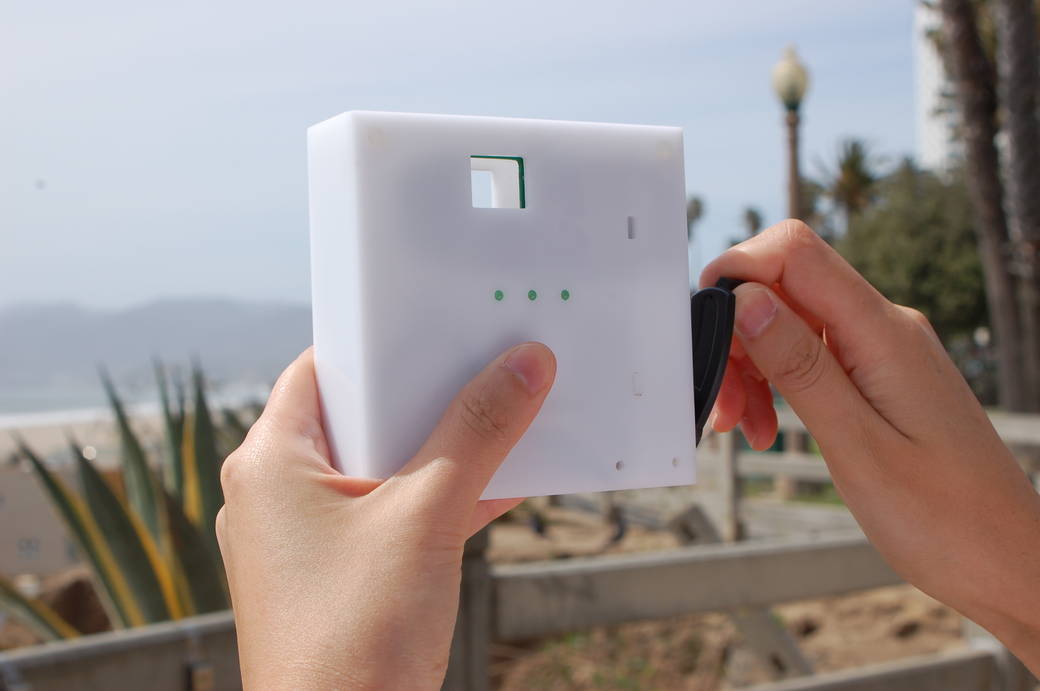 "I think of technology as a medium for design and creative expression," says Co, cupping a glass of hot tea a week later on the front porch of her family's two-story home in the hills of Echo Park, an L.A. neighborhood 10 miles southwest of South Campus. "Coding or learning electronics is like an artist learning their craft and material," she says. At the house, books on computer graphics, printmaking and design fill shelves alongside tables covered with computer screens, bins of gadgetry and colorful drawings and paintings by the couple's three children. A strong breeze whips through a lime tree and rows of succulents outside.
Co didn't start out as a technology enthusiast. Her parents, both doctors, immigrated to the United States from the Philippines, and Co grew up in Rancho Palos Verdes, where she cultivated a love of sewing and crafts in high school. While she had had the idea since childhood of becoming a neurologist, like her father, she also had the thought as a teenager of becoming a jewelry glass bead maker or a ceramicist, even though "I wasn't good at it," she says, laughing. Still, she applied on a whim to the Massachusetts Institute of Technology (MIT) and was accepted.