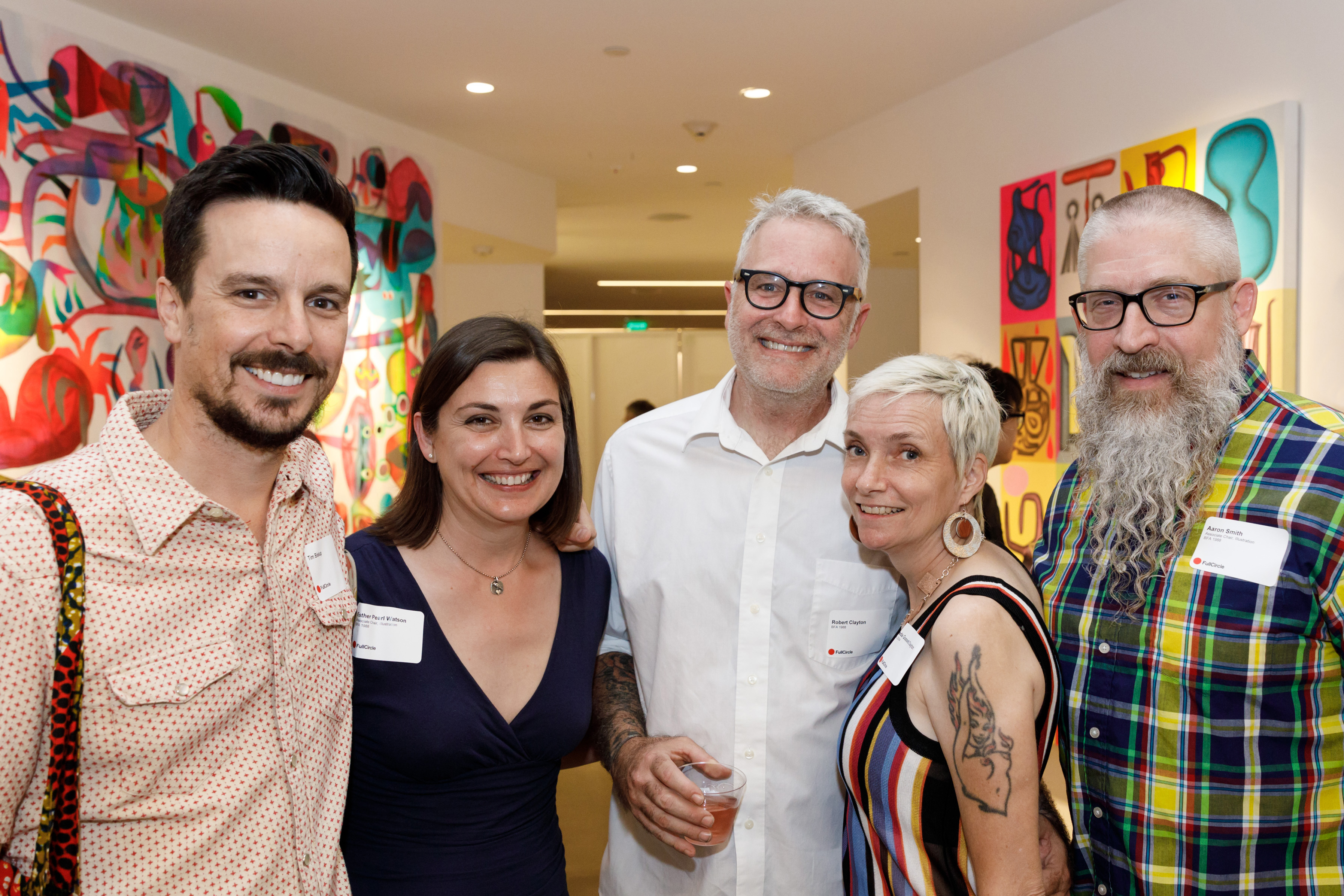 Last Thursday, the Ayzenberg Group hosted a special event for FullCircle, ArtCenter's new membership community, with artists from the exhibition in attendance and a portion of the proceeds from the sales going to FullCircle's fundraising efforts for students.
"It's an amazing, beautiful space that feels open and clean and modern," said Todd over the hum of the guests, while pointing out how the gallery's dividing walls can be moved to create different spaces, or how a large street-facing window replaced a rollup metal door specifically to shine daylight on the works in this exhibition. "It's a breathable space."
One of those works benefiting from the new daylight was Tornado, a new free-standing work by Watson that depicts the excitement the Texas native felt as a child when a tornado threatened to plow into her school. "I like that people are walking around the painting as opposed to just going up to a wall and looking at it," said Watson, who describes her work as being very much about the narrative. "It's a different sort of interaction with the piece, and a fun way to engage with the story."
Providing "a venue for discovery, interaction and inspiration" is how the Ayzenberg Group describes the mission of its new gallery space. Interestingly enough, the space itself was a creative nexus of sorts even prior to its renovation.
"We purchased this space almost three years ago and it took another year and a half to get all our permits for renovation," said Ayzenberg, finding a quieter portion of the gallery and explaining that, during that downtime, Todd and Watson, a couple whose work he collects, used the massive empty space to create large-scale work. "They also had gatherings here and I'd come in and see this place packed with people. I didn't know they had that kind of energy, that kind of following, and that kind of influence on the art community."
Community was very much on the mind of many in the audience that evening.