"Words create feelings, but visuals should do the same," López says. "For The Day You Begin, we wanted the characters to be strong at the end, and not victimized. I injected a lot of symbolism. I don't care for illustrations that convey literally what the writer is saying."
López learned and embraced that firm sense of conceptualism at ArtCenter.
Raised by architect parents in Mexico, López loved to paint, and did his own childhood take on Maurice Sendak's Where the Wild Things Are. After learning English in the U.S., and taking biology courses at the University of Texas, he went on to take art classes. Alum Michael Steirnagle (BFA 72 Illustration), an instructor, told him about ArtCenter, and he looked through the College's Viewbook. "That moment changed my life," says López.
Steirnagle helped him pull together a portfolio, and he applied to the College, and got in. Late Illustration Department Chair Phil Hays (BFA 55 Illustration) and current Environmental Design Department Chair David Mocarski, then Illustration faculty, inspired López to be experimental.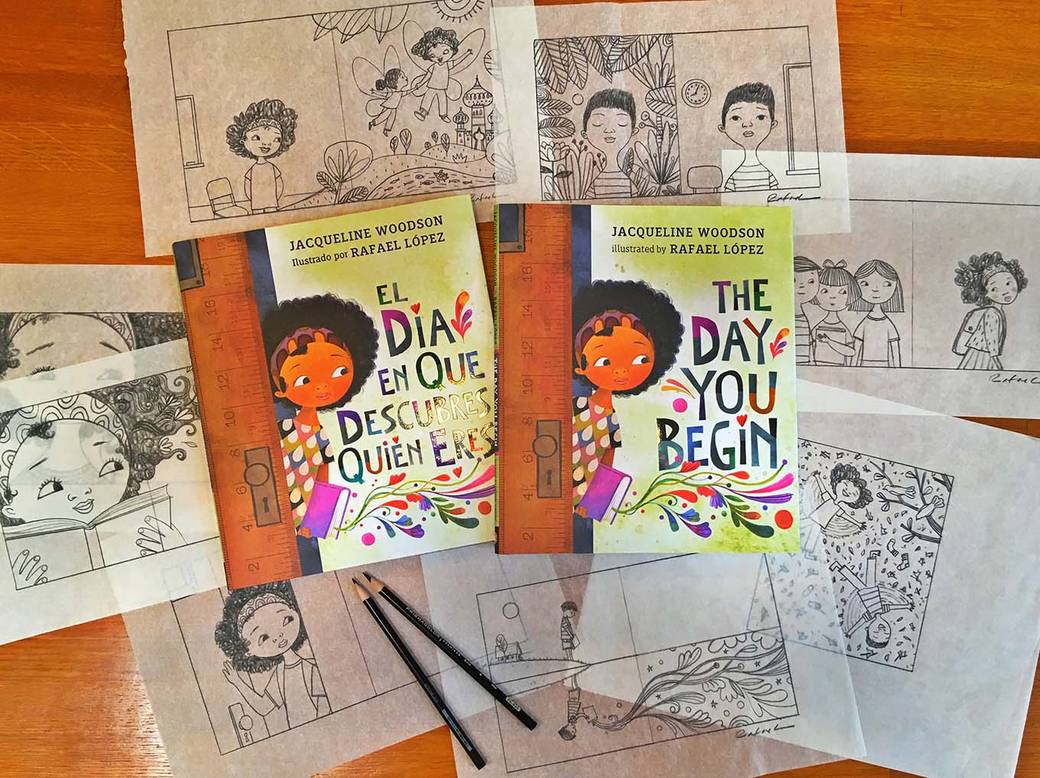 "David Mocarski taught a great conceptual poster design class, and was so tough," López says. "I loved the friendly competitiveness between students. ArtCenter was the perfect place for me."
After graduating, López did corporate conceptual work—including illustrating annual reports for web firms—for 12 years. Yearning to express his own voice, he went back to Mexico and reconnected with his roots, imbuing his illustrations with Mexican folklore. In 2000, he got a call from publishing company Luna Rising, who asked him to illustrate the children's picture book My Name is Celia: The Life of Celia Cruz, about the Cuban singer. He was terrified, he says, but never looked back.