Vasily went on to intern at Mittongtare's downtown L.A. studio. She was inspired by the exquisiteness of his images, his props—from dishware to table tops—and his work ethic and business knowledge. Vasily began posting her own food photos to Instagram, which led to paid assignments while she was still a student.
"Social media is a great step in getting people's attention," she says. "You're both exhibiting your work and reaching more people. Before, you had to mail out your photo book to New York City, and people would look at it, and send it back."
Vasily also credits her business savvy to Photography alumna and mentor Ann Elliott Cutting (BFA 87). She adored Cutting's course Photo Production, plus a later independent study with the instructor.
"Ann always pushed me to do exactly what I wanted to do, and was so supportive," says Vasily. "She taught me how to put together estimates and bids, and which clients to reach out to. Ann has been my No. 1 helper since I graduated. Even if I text her at a random hour of the day, she texts me back."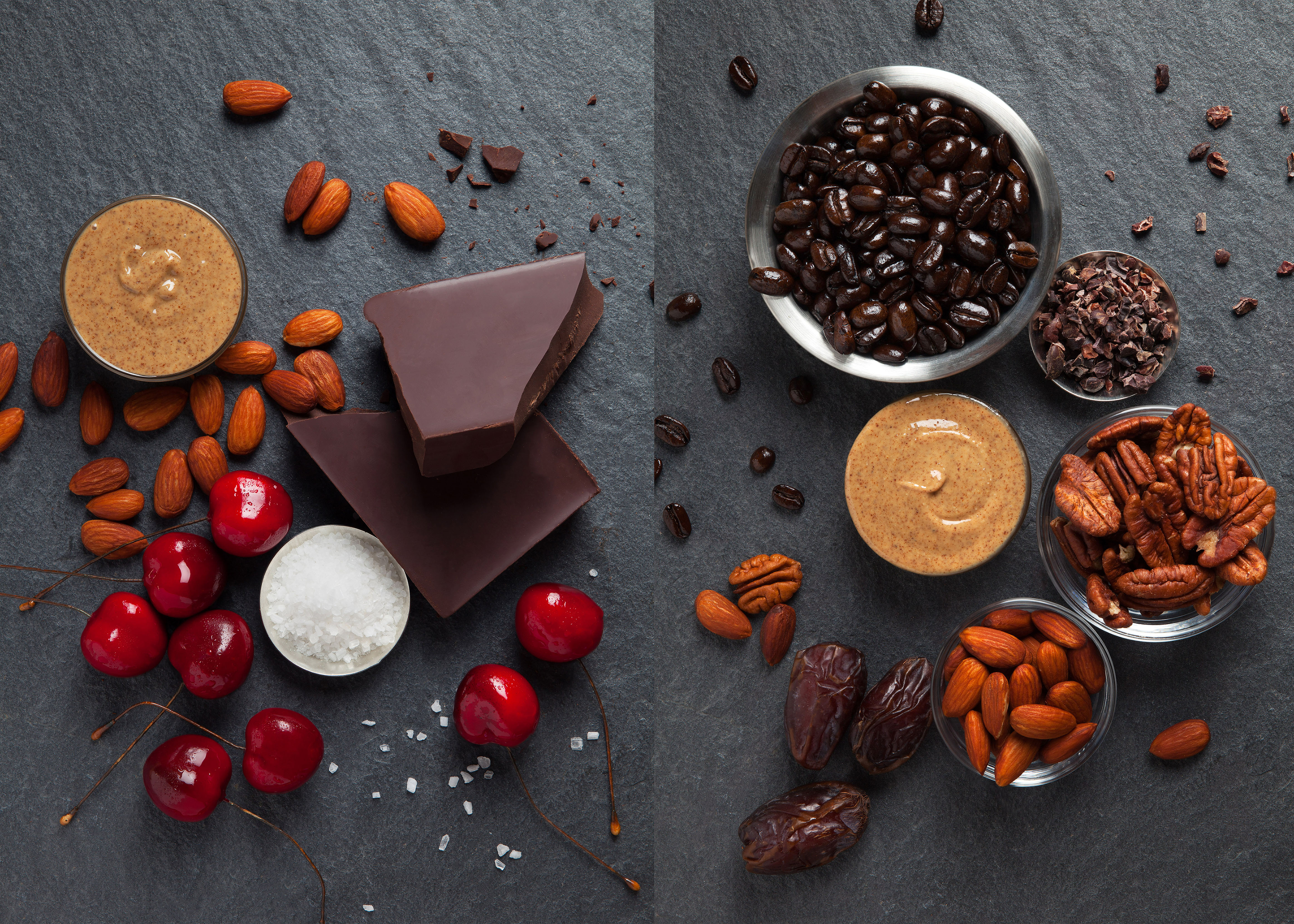 Recently Vasily worked with advertising agency 72andSunny on social media campaigns for dairy brand Tillamook, including shooting towering scoops—up to eight and nine—of dripping, melting ice-cream. She also does packaging and web content for energy bar company Quantum Squares.
And next year? Vasily aspires to collaborate with more top advertising firms and food stylists across L.A.
"My goal is to mix editorial and advertising photography," she says. "I like doing work that's clean enough to be advertising, but messy enough to be editorial."