Students as Researchers, Makers, Systems Thinkers
Design that goes beyond producing an artifact to become a tool for generating knowledge has been a centerpiece of Heidrun Mumper-Drumm's tenure at ArtCenter. The director of Sustainability Initiatives teaches courses integrating design with sustainability and lifecycle thinking. She also serves as faculty advisor to the student-led EcoCouncil and was principal investigator of a Nestlé sponsored research project. With Christian Saclier, Nestlé's global head of industrial design, and Marshall Hamachi, associate director of ArtCenter's Color, Materials and Trends Exploration Laboratory (CMTEL), she co-authored a paper informed by faculty and student research that offers a breakthrough methodology and tools for making lifecycle assessment data—information critical to sustainable design—accessible throughout the design development process.
Neeti Kailas (MS 13 Industrial Design), who was one of those student researchers, and fellow alumna Kisun Kim (MS 11 Industrial Design) completed Nestlé sponsored projects in 2011 and 2009, respectively, and the company bought the rights to the design concepts they each developed (the details of which remain confidential). Both went on to complete Nestlé paid internships and were subsequently hired by the Swiss-based company's Purina division in St. Louis, Mo.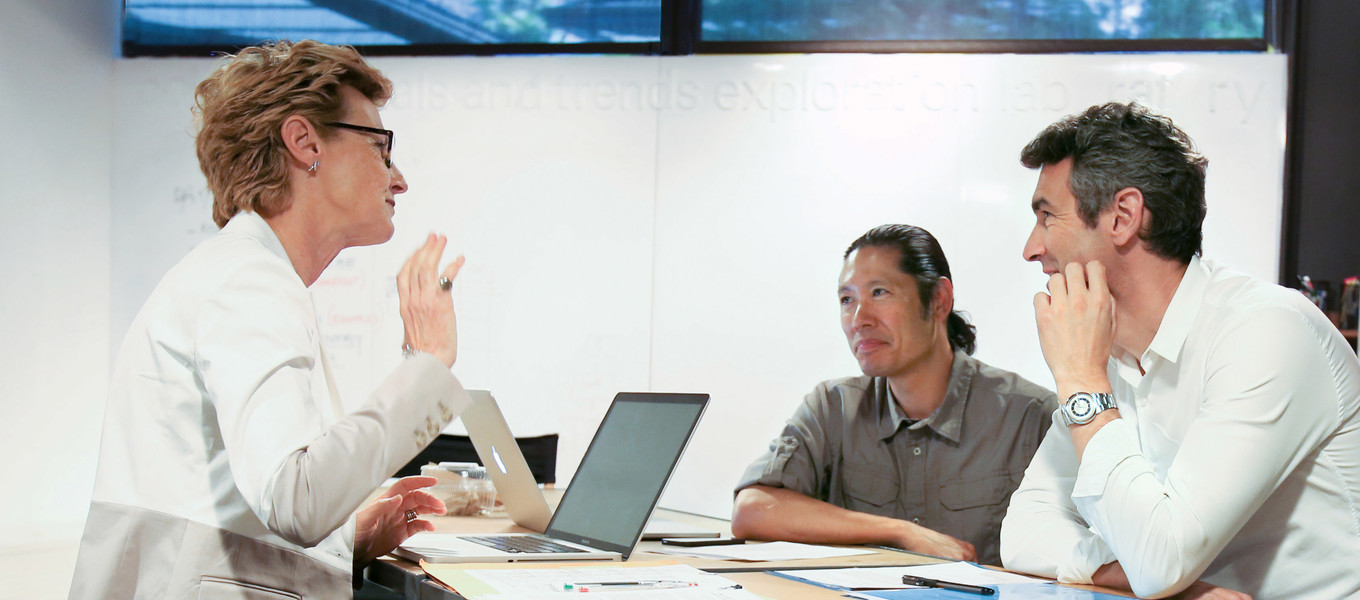 Saclier, a designer with an engineering background, says next-generation designers like Kailas and Kim have "fresh, open, creative minds" and can help companies like his solve creative problems by making "non-obvious links." He is consistently impressed with "the high quality of ArtCenter students' ideas and presentations—pragmatic, output-driven and tied to industrial reality."
"The Industrial Design program, and Heidrun in particular, gave me the analytical tools I needed to build the case for why we need sustainable design," says Kailas, today a Nestlé Purina design strategist. "There's a big industrial demand for designers as skilled systems thinkers. It's ArtCenter's value proposition, if you will."
Born in India, Kailas (who speaks four languages) worked in motorcycle and cell phone design before coming to ArtCenter with a desire to "move upstream in the design process," she says. "I'm a huge fan of real-world applications—commercial viability is what excites me."

Her participation in the College's prestigious INSEAD partnership, which she describes as "half an MBA," helped to further round out her big-picture perspective.
Kim, creator of several innovative product designs (including a flavored drink-dispensing water bottle and a suitcase that doubles as a seat), says her undergraduate industrial design education in Korea emphasized concepting, not making through systems thinking. "ArtCenter was known for this, and it's where I learned to take my ideas beyond the drafting table or the gallery into the marketplace."

Her Nestlé TDS was led by the "Three Amigos" faculty members, and she credits her mentor, Grad ID instructor Krystina Castella, with helping "toughen" students for the real-world business challenges they will face.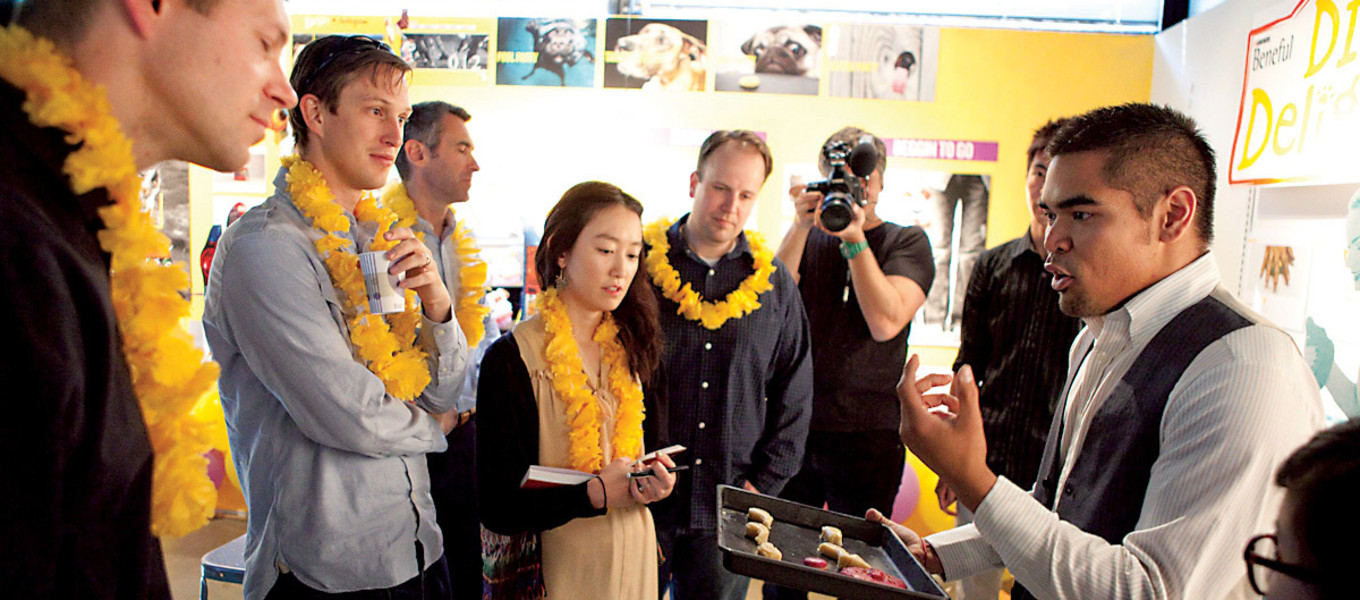 After joining Nestlé Purina as an industrial designer, Kim was thrilled to return to ArtCenter on the client side for the "Purina Remix" TDS in 2010 and for Purina Snacks Play in 2013.
ArtCenter also partners extensively with nonprofit and nongovernmental organizations, and Alumni Relations' Bowne collaborates with the College's social impact department, Designmatters, on developing a network of alumni mentors who play a critical role in bringing sponsored projects to the College.
"Throughout its institutional history, ArtCenter has been committed to making design relevant," notes Bowne. "In earlier years that mainly meant relevant to industry. Today it's also about social relevance. We're not a research university, but we are an institution producing new modes of research through design."
Companies and organizations of every size can benefit from an engagement with ArtCenter. "But everything we do is in service of our students," Collins emphasizes. "We have one goal and that is to prepare our students to have an impact in their chosen field. ArtCenter's educational partnership model is a rigorous and proven way to do that."
"Students' success stories are not the stuff of fairy tales," adds Product Design Chair Hofmann. "They are firmly grounded in reality—the real-world conditions that ArtCenter's sponsored projects are designed to simulate. Where magic happens is in the hard work of students and faculty, and in the generosity of those who support them."
---
Our partners in educating the design leaders of tomorrow
From sponsored projects, philanthropic gifts and in-kind donations, to scholarships, internships and job opportunities, ArtCenter's corporate partners provide vital support for our educational mission. Following is a partial list of partners in the past three years.
American Red Cross
Autodesk
Avery Dennison
Bernhardt Design
Boeing
Calty Design Research
Chrysler
City of Pasadena
Clemson University
Coda
Daimler Trucks
EcoMotors
FUJITSU TEN
General Motors
Honda
Hyundai
Johnson & Johnson
Jenny Craig
L'Oréal
Layar
Mazda
Metal Finishing
Association of Southern California
Microsoft
Nestlé
Nike
Piaggio
Purina ONE
Purina Snacks
Quiksilver
Saatchi & Saatchi LA
Sennheiser
Teague
The J. Paul Getty Museum
Toyota
TPI
X Prize Foundation
Zero Motorcycles