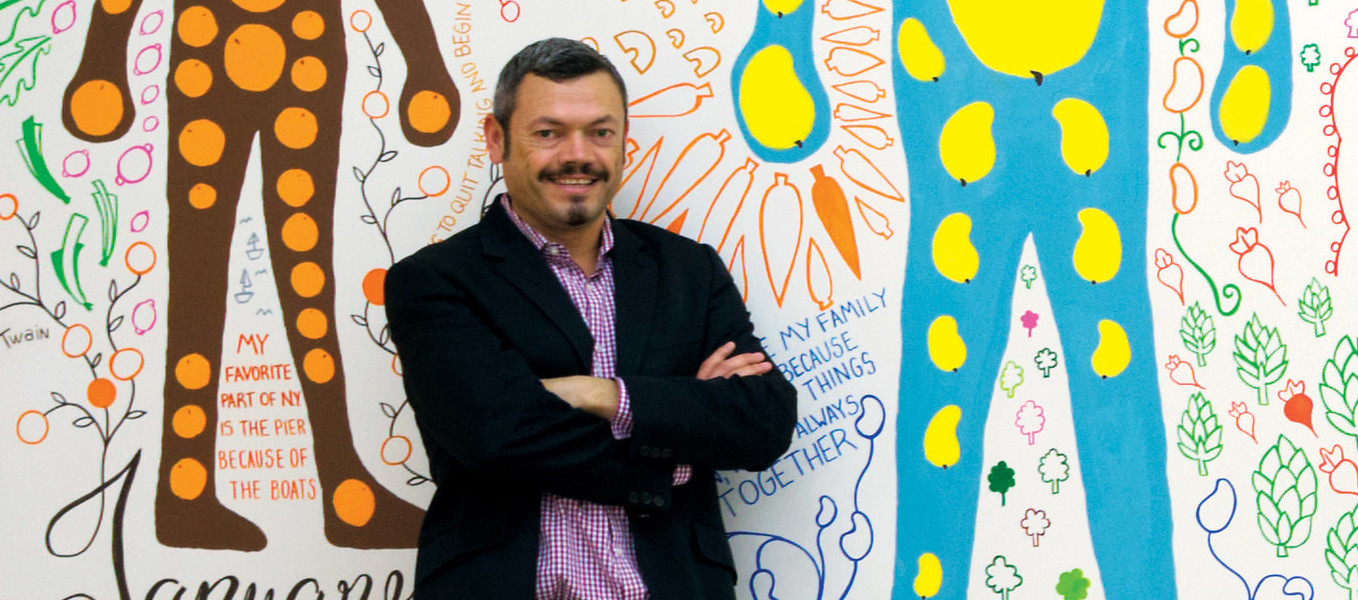 "The rewards of doing something that actually touches people's lives is what makes the hundreds of hours of volunteer work worth it," says Esquer, who has taught at ArtCenter, New York University and the School of Visual Arts.

Incorporating vibrant drawings of seasonal foods and children's statements about their favorite activities and fantasy characters, the project has triggered new commissions for murals in the U.S. and abroad.
But what is Esquer most excited about as his firm celebrates its 10th anniversary this year? "Having my own studio has allowed me to launch my own brand, Alfalfa New York," he says. "It's a project where I'm both client and designer."

Deeply in love with Manhattan, the Mexico native has created ICONYC, a graphic representation of the city researched and rendered over the course of more than two years, featuring 173 landmarks as diverse as the Chrysler Building and the Chelsea Hotel.