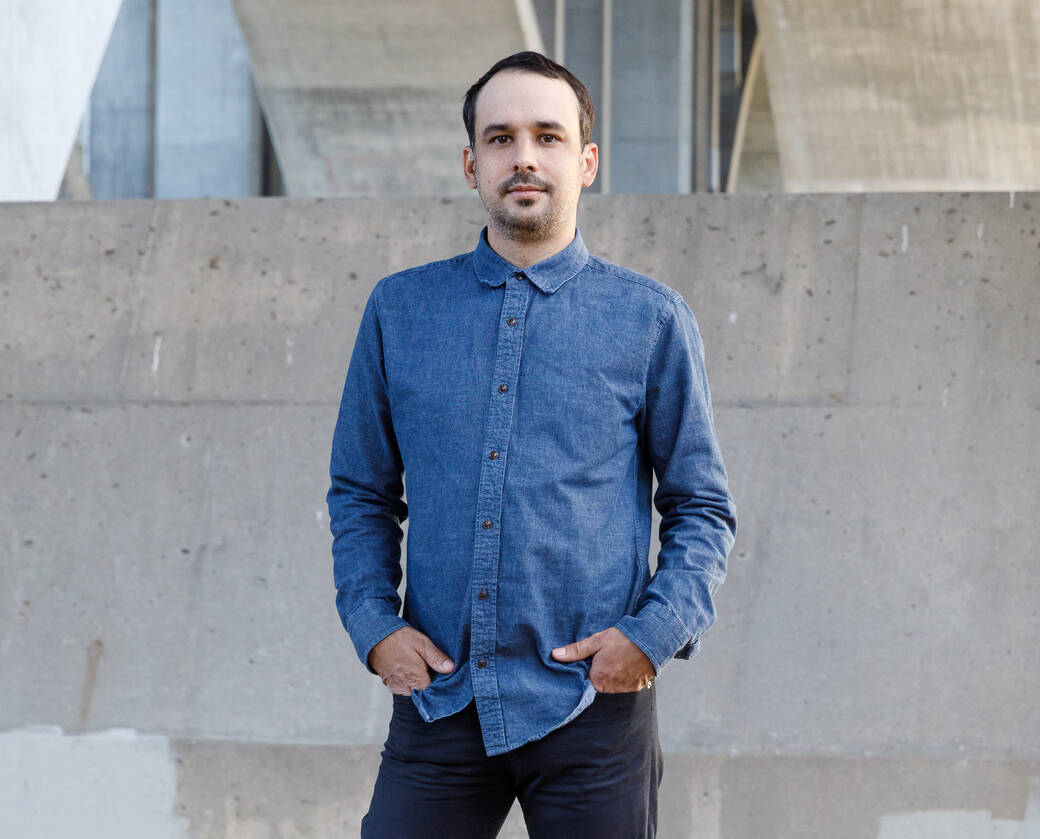 Since childhood, Rey has turned to art—the mental and physical process of it—as a means of expression, and his work has been exhibited in galleries and museums in cities including Los Angeles, New York, Berlin, London and Istanbul. Raised in Sarasota, Florida, Rey grew up going to an arts camp, and he had his own art studio at his public arts high school. Then his teacher screened the 1972 documentary Painters Painting: The New York Art Scene 1940–1970 and a 1985 interview with Francis Bacon. "Both blew my mind, and I wanted to become an artist," Rey says.
After college, Rey moved west to attend ArtCenter for graduate school, inspired by L.A. artists he admired, among them the ArtCenter faculty member Mike Kelley. Summer terms with Grad Art Assistant Professors Kim Fisher and Jason Smith included trips to galleries, long and insightful critiques, and joyfully spending time in the studio, he says.
At ArtCenter, he started experimenting with painting on plasticine modeling clay. Later, as an alum, he focused on using monochromatic color to accentuate the abstract forms and textures of his pieces. "I enjoy working with my hands and drawing the spontaneous shapes that form my work," says Rey. "I used to spend hours each night drawing new shapes." He would select two or three of these drawings to fabricate out of wood.