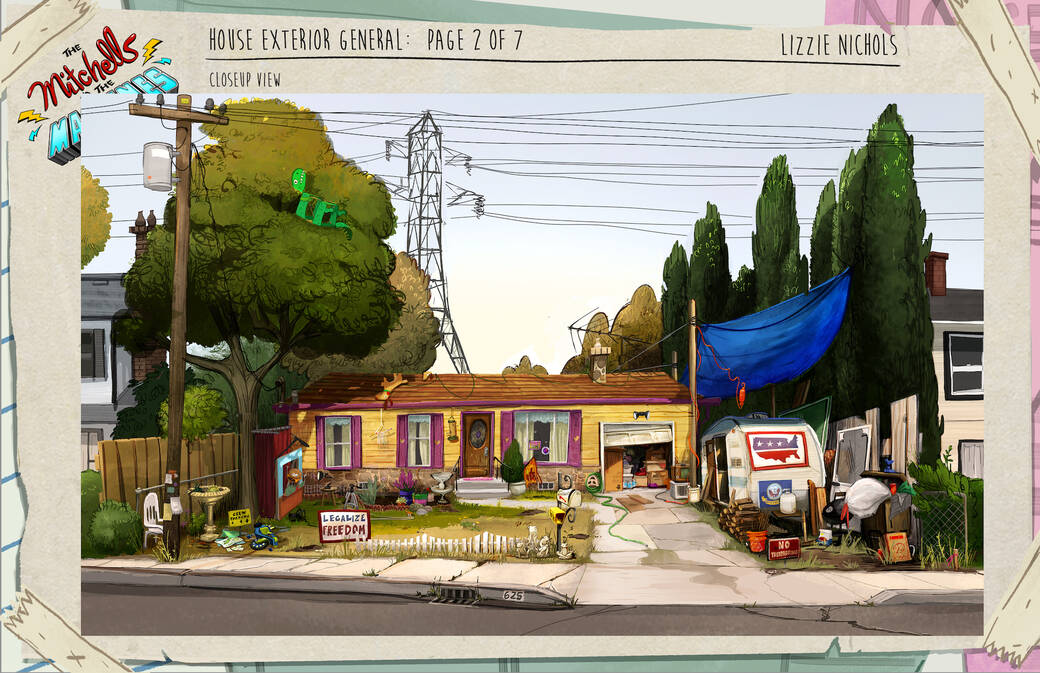 "I didn't say anything because I kind of internalized that an animated movie with an openly gay character would never happen," says Nichols, via Zoom, with a wall of books, shark toys and a blue longboard behind her, in the Los Angeles home she shares with her wife and their cat.
When the movie's directors and writers Mike Rianda and Jeff Rowe emailed Nichols about the idea of making Katie openly queer, and wanting to talk to her about it, she was all in. They asked her to add to the script, and she also ended up writing an emotional letter that Rianda and Rowe shared with executives at Sony Pictures Animation, the film's producer, when they pitched the studio on Katie's openly LGBTQ identity.
"We were letting Katie be who she was," says Nichols. "As I said to Mike and Jeff, 'We have to do it, but let's do it for real. Let's not have too much winking and coding.' I thought about queer kids, and presenting a family where Katie's queerness is not the struggle. We wanted to align ourselves with a world where it's normal to be queer. I'm also a rock climber and an artist, and I'm proud of my queerness, but it's not the main thing I think about when I define myself."
Filled with saturated color, family drama, clever jokes, epic action scenes and memorable characters, The Mitchells vs. The Machines—which in 2021 became the biggest animated movie that distributor Netflix ever released—was nominated for a 2022 Oscar and won multiple Annie Awards, including best animated feature. Nichols' work on the film includes the exterior of the Mitchell family's house, Katie's dorm room, stores in a mall and a fun sock puppet.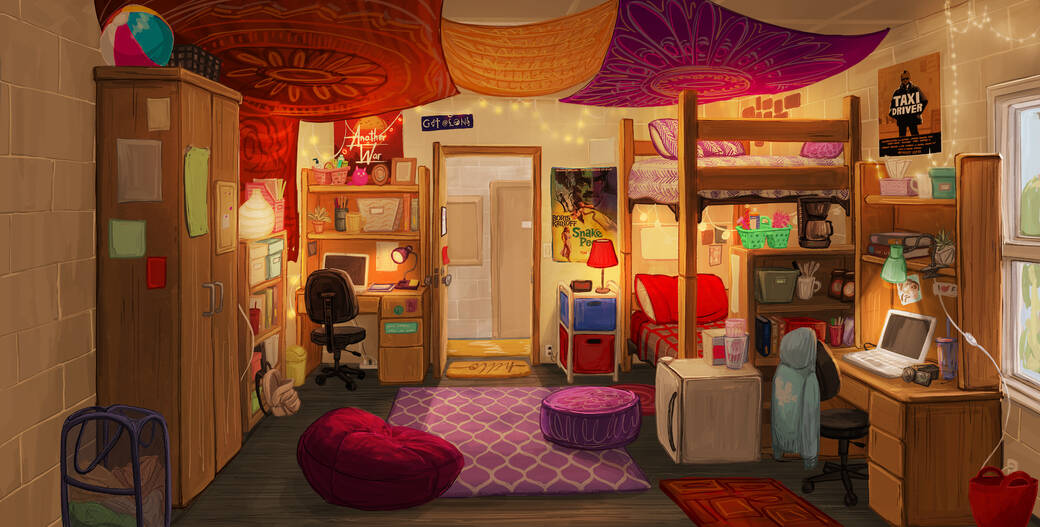 Born and raised in Connecticut, Nichols embraced her creativity early. Her mother was an art teacher, and her father Arthur Nichols (BS 81 Product Design) was an alumnus and product designer turned paramedic. Her uncle Peter Wootton (BFA 72 Photography) also went to ArtCenter. "I was always narrating stories in my head," says Nichols. "I drew a lot of pretty girls and horses, and I also remember wanting to be a knight when I grew up."

Being a knight wasn't an option, Nichols says, laughing, so she later studied at a liberal arts college. After graduating, she cycled through a number of jobs in Boston—from dog walker to paralegal—before her dad "gently suggested" she apply to ArtCenter. "To my shock, I got in," says Nichols, who started as an Illustration student, then switched to Entertainment Design.

At ArtCenter, she became a Teaching Assistant for several of her mentors, including late Product Design Professor Norman Schureman (BS 85). "Norm was a kind and loving presence who trusted me enough to push me with my work," says Nichols. "I learned that this isn't a hobby that you that can casually do on the side, but that it's a discipline."

When Schureman was killed at a party before Nichols graduated in 2010, she was grief stricken. During that time, it was current ArtCenter Provost and President-elect Karen Hofmann (BS 97)—then chair of the Product Design program—who gave Nichols and others support. "I feel deeply proud as an alum knowing that she's going to be ArtCenter's president," says Nichols.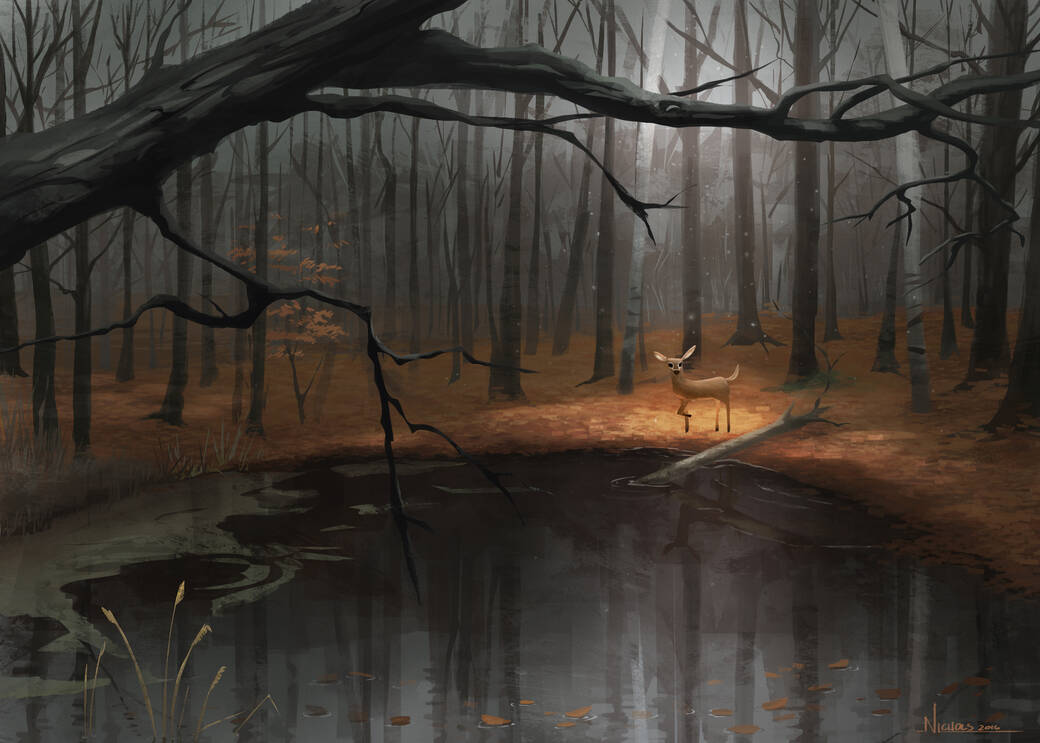 After graduating, Nichols boosted her concept art, painting, background and prop design skills at Walt Disney Imagineering, Rough Draft Studios and RGH Entertainment before working as a visual development artist at Sony Pictures Animation for seven years, where her film credits include three Hotel Transylvania films and The Mitchells vs. The Machines. "It's the project I've worked on that I'm most proud of," says Nichols of Mitchells. "As an art team, we all taught each other."
Since 2021, she has worked at Skydance Animation, and she's now part of that company's development art department. "'You can't let 'perfect' get in the way of getting it done' has been the lesson of my professional career, especially in 3D animation," notes Nichols. "There are so many steps between visual development and the actual finished movie." '
When it comes to representation in animation, Nichols is upfront about her own privilege and the need for stories driven by people of color and queer people. "As a white person, I like to watch stories about people of color, and parts of those stories will be relatable to me even if I can't relate specifically to that person's experience," she says. "Kids come in all shapes, colors, orientations, so why not let kids see themselves in a movie?"