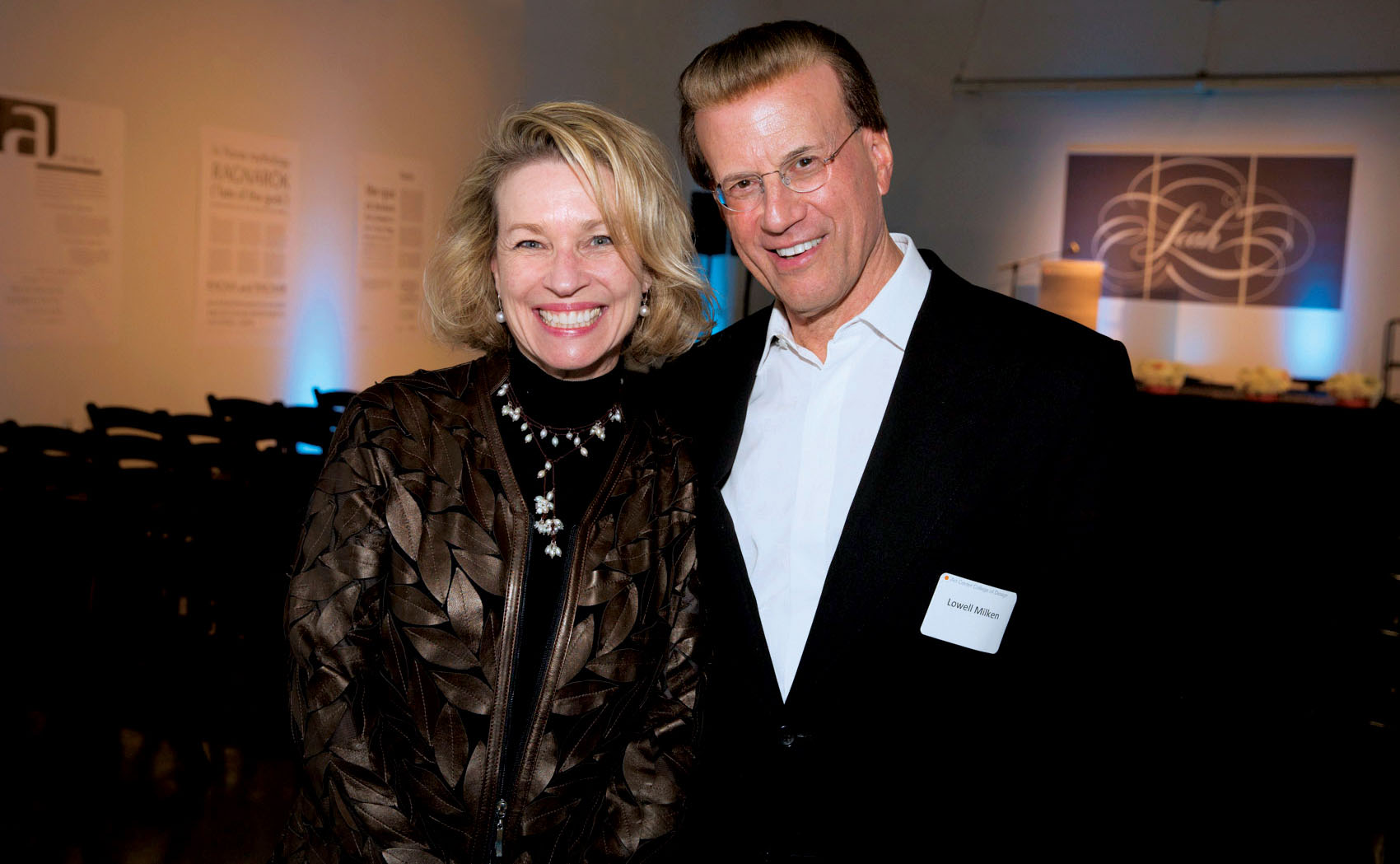 "Leah gave us the gift of knowing language, of seeing the visual word, in its most precise and exacting form," said Buchman. "As we explore the mission of the Center to set the global standard of excellence in typography and design education, let us do so in the spirit of Leah's voice continuing to sound, to be made visual, to shout her brilliance, to whisper her profound wisdom, to make real both her scientific precision and the poetry of her imagination."
"Our success will be the echo of her life and passion," said Professor Gloria Kondrup (MFA 93), who has been named executive director of the Center for Typography, while continuing to serve as director of the College's Archetype Press. "I'm thrilled to have this opportunity to elevate a field I've been so fortunate to be involved in for most of my career."
"Gloria's vast knowledge of typography, deep dedication to her students and impressive stature in the design profession make her the most qualified individual to lead the Center," said Buchman. "She has the fortitude and energy to do something very special."
Simon Johnston, appointed creative director and faculty liaison, will collaborate with Kondrup and an impressive roster of design leaders to create interdisciplinary programming and international discourse that will foster a destination and resource for creative and commercial development in the field.
"Simon is a prominent artist, educator and designer, widely respected throughout the global typographic community," said Fred Fehlau (BFA 79, MFA 88), provost of the College. "I'm certain his influence will result in robust support for the Center."
The Hoffmitz Milken Center for Typography will open soon at South Campus.