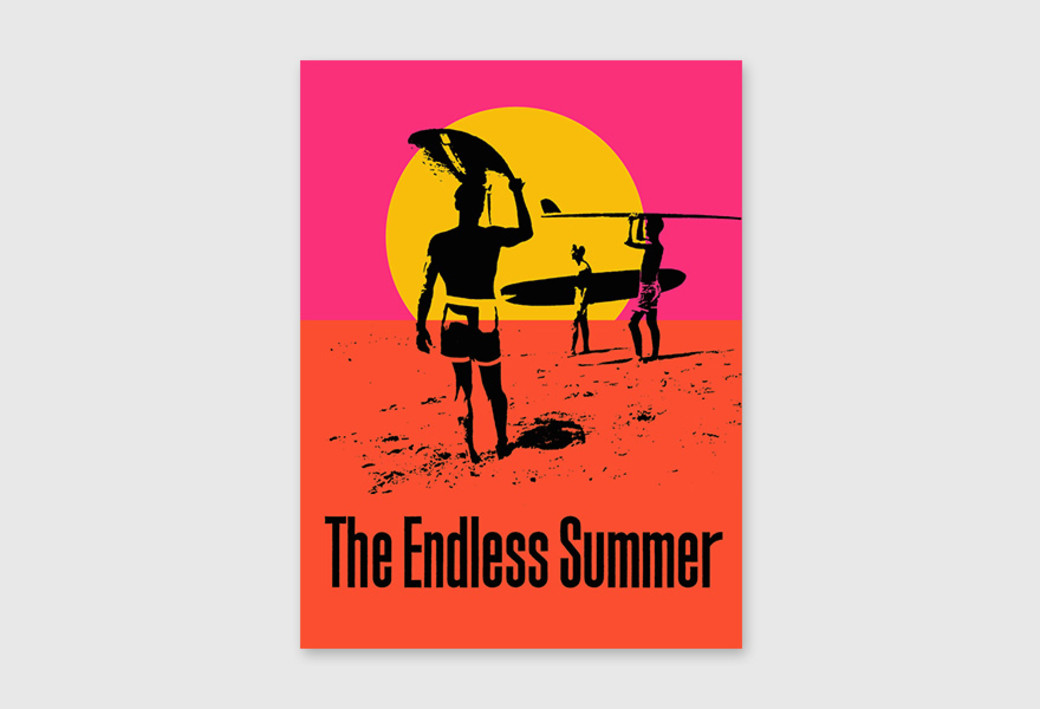 On his latest ArtCenter visit, Van Hamersveld told us he learned the technique used to create the poster from his instructor Bernyce Polifka. He recalled going to McManus & Morgan downtown to purchase the fluorescent DayGlo paper, which was "pretty flashy" against the tempera colors.
"I looked at the project as cutting the paper into these modernist shapes and putting it together," he says of the poster, which he likened to "punk advertising of the time" as it was made to reach a niche audience of Southern California surfers.
Hamersveld achieved yet another career capstone this year: in July he was inducted into the Surfing Walk of Fame.