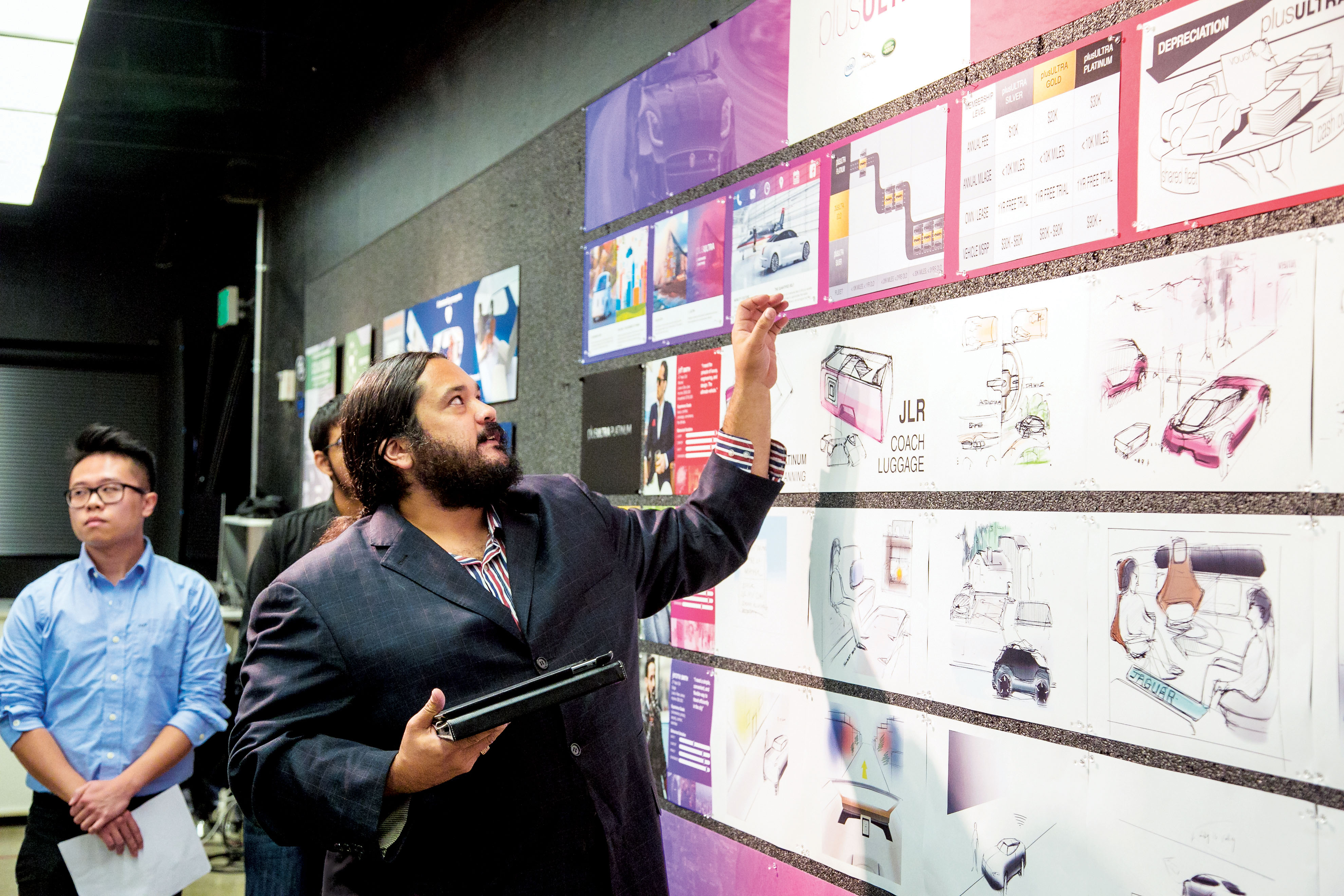 Last term, Jaguar Land Rover and Intel sponsored New Car Experiences, a transdisciplinary studio in which students from an array of the College's discipline were tasked with envisioning the Jaguar Land Rover automotive experience for the year 2025. In that Spring 2015 class, students were instructed from the first class session to forget current technological limitations when envisioning their concepts.
"Don't look at technology as a limitation, think broader," said John Somoza, higher education program manager at Intel. "Today you can passively sense anything, including a person's heart rate, respiration and emotional state. That's just today. Imagine what we'll be able to detect 10 years from now."
"Think of how much you're in contact with the car," added Paul Wheller, a manager at Jaguar Land Rover's Portland development team. "You're touching the steering wheel, sitting on the chair, looking at the floor, touching glass. All those interactions could implement an action."
Precisely defining those actions? That's the tricky part.
"Intel can build whatever devices the world needs, but we have to know what those needs are," Darrell Leblanc, a manager at Intel's automotive group, told the students. "If we don't reach out to you, the next generation of designers, then we're going to guess wrong. We know we want billions of devices out there talking to each other, but what are they going to say?"
Attendees of tomorrow's symposium will see how students in the New Car Experiences answered that very question.