Marek then leads the journalists on a sweeping tour of the two-story studio, passing his toy car–covered desk upstairs, and winding through a nearby room designed for what the late Honda co-founder Takeo Fujisawa coined waigaya: impromptu meetings in which problems are tackled. Back downstairs, as reporters mill around the studio, Marek hunkers down inside the gleaming, low-slung Precision Concept, which boasts 22-inch wheels and tires. There, in the car's sleek cocoon of quiet, he becomes introspective and personal. "I'm adopted," he says, intently. "And I'm searching, maybe not consciously, for inclusion because of that. My personality outside of work and school is the same. I like to bring people in."
Born and raised in Sacramento, Marek grew up drawing all the time, especially cars. "I was car crazy," he says, grinning. His father worked as an engineer in printing, and his mother was a housewife, had attended the University of California, Berkeley, and was an active member of the League of Women Voters. "My mom was a force of nature and the smartest person I've ever known." Marek went to California State University, Sacramento and had his sights set on becoming a senator. He worked for the California State Legislature, printing bills overnight.
Yet despite his political ambitions, he still found himself particularly obsessed with racecars, including the 1969 Porshe 917. A visit to ArtCenter in 1984 literally changed his life. "There were tears," Marek says of his first trip to the College's Hillside Campus. "I saw the Student Gallery, and I said to myself, 'What the hell? This is not real.'"
He submitted his portfolio within four days and was accepted into the College. At ArtCenter, he was influenced by his Transportation Design alumni instructors, including now Transportation Design Chair Stewart Reed (BS 69), Graduate Industrial Design Chair Andy Ogden (BS 83), Lloyd Walker (BS 84) and Doug Halbert (BS 78). Walker, Ogden and Halbert all worked at the time at Honda R&D, and it was Halbert who hired Marek.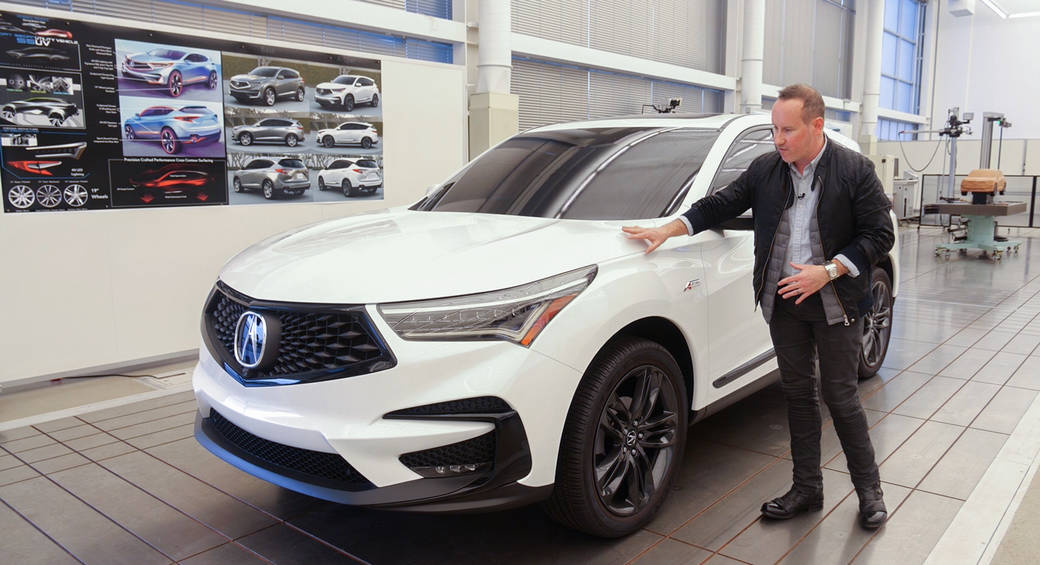 Marek remembers thinking "I'm home" when he began working at Acura.
The first cars Marek worked on were the 1990 Honda Accord and the first-generation NSX. Still seated in the Precision Concept, he laughs when recalling one of his early contributions to the NSX design. Shortly after starting his new job, Marek was asked to go to Acura's studio in Japan. While there, he heard his name being broadcast loudly over the intercom. "I go to where the designers are, and there's a clay model of an NSX seat," says Marek. "They say, 'Please sit.' I sit, and they start measuring. They modeled it around me, since there were no other Americans there. I'm proud of that. I'm proud of my rear."
Marek spends a lot of time traveling for his job and his podcast. From going to Detroit, Las Vegas, Arizona and beyond for Man Seeks Adventure to his trips to Tokyo for work, he's racked up more than 2 million airline miles. When home, his routine entails driving 26 miles from his house in Glendale to the Acura Design Studio in Torrance, getting to work around 6:30 a.m. (he uses that early alone time to walk around and study the vehicles). His commute also presents him with an occasional surprise: Once, while stuck in traffic, he spotted presidential candidate and Vermont Senator Bernie Sanders in the vehicle next to him.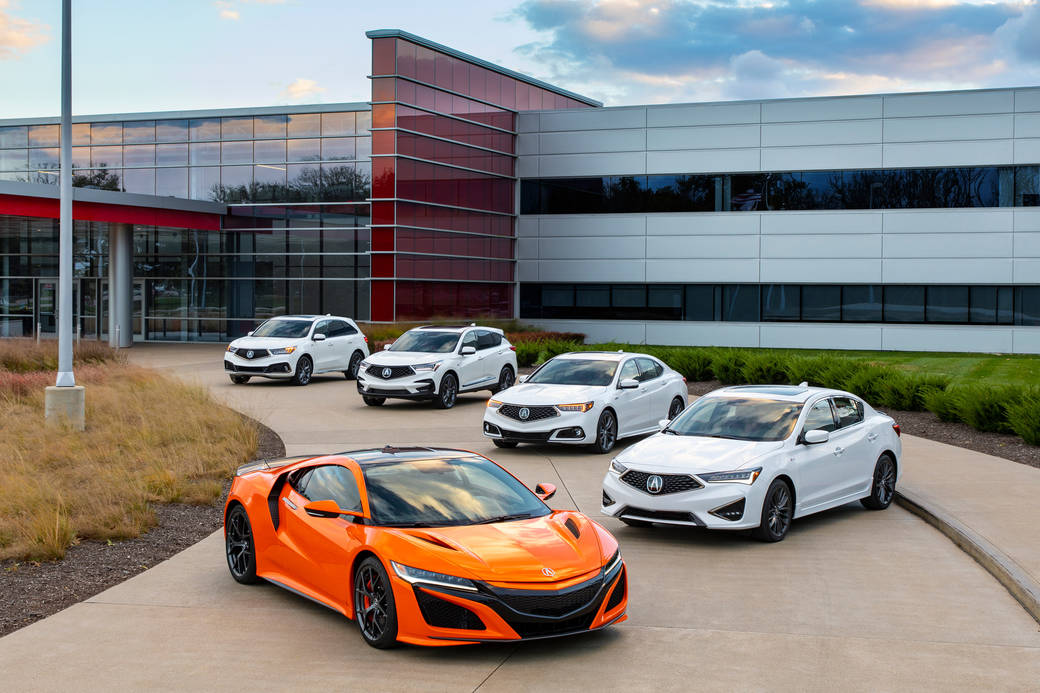 His earlier "butt model" story also leads him to a much more serious note about the importance of diversity within transportation design. "I design thinking of the melting pot of people I've known my whole life: different cultures, genders and LGBT," says Marek. "I've seen the industry shift and change over the years."
Marek is proud of his team's accomplishments as well as his own, including managing the design team of the 2003 Honda Element and 2006 Honda Ridgeline, and the design of the first Acura model to be designed, developed and produced in America: the 1997 Acura CL. He opened Honda's R&D's Advanced Design Studio in Pasadena in 2006 and then in 2012 opened its 6,500-square-foot replacement in downtown in L.A., focused on future designers.
"The cliché is, 'Do something you love, and you'll never work a day in your life,'" Marek says. "The non-cliché is that I was going to do this anyway. If I had become a senator, I'd probably be grilling somebody while I was sketching a car. I love what I do, and I still kind of think it's not real."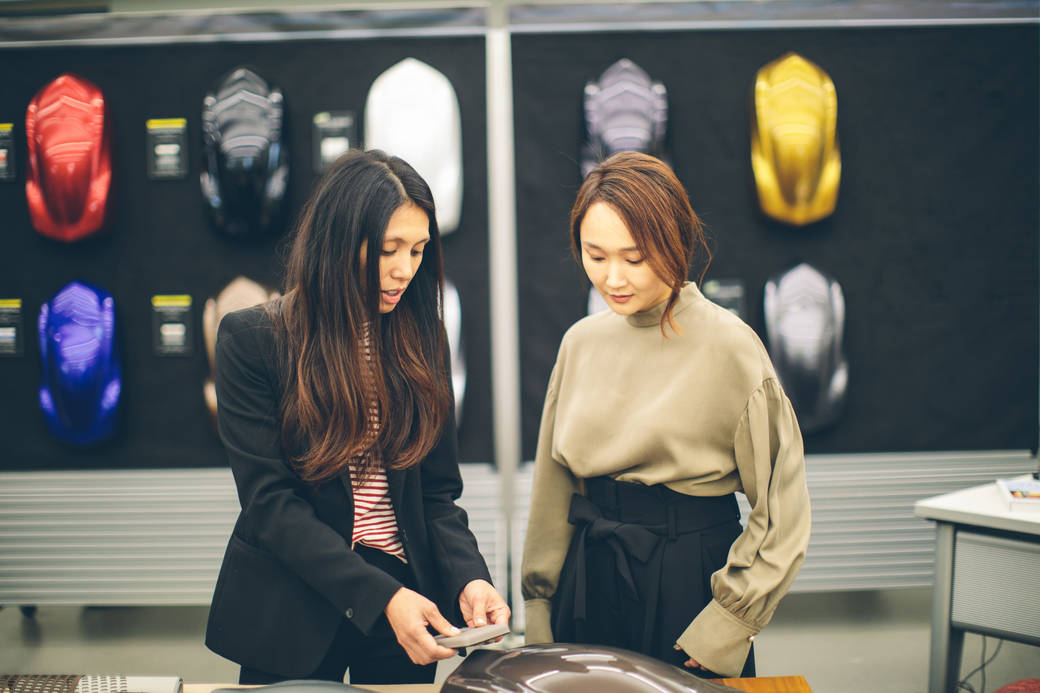 Since 1992, Marek has also taught at ArtCenter—first, after graduating, he taught ArtCenter at Night (now ArtCenter Extension) courses and then, later, Transportation Design degree courses, such as the portfolio-building Viscom Fundamentals 7. He views his role as a professor similar to his position at Acura—one of fostering collaboration. "We're all in it together," he says. "I want everybody to succeed."