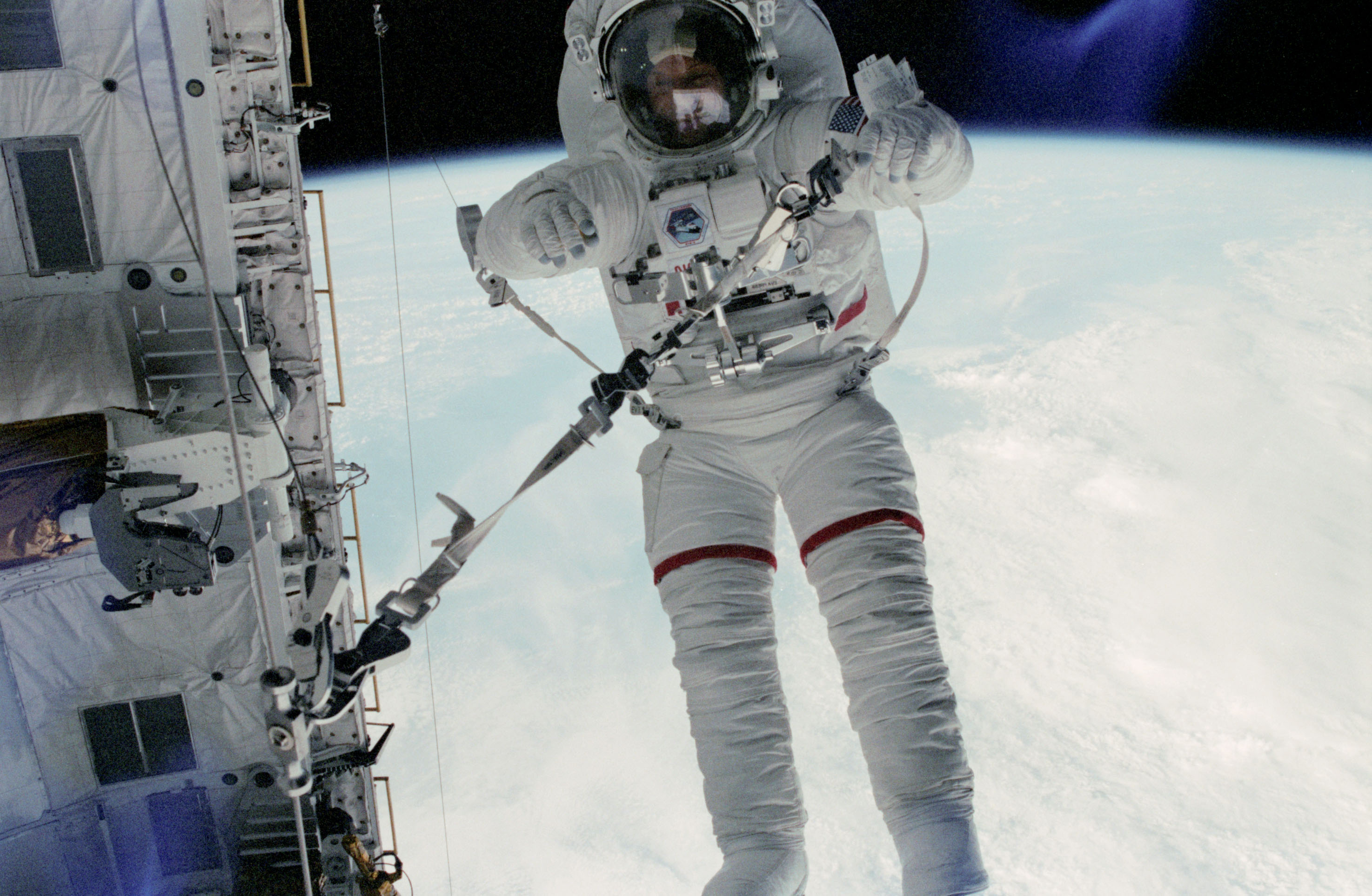 Among the many topics he teaches at ArtCenter is a concept he calls "multiple domain synergy" which, at its core, is about moving ideas from one company or industry to another.
"The answer you need exists and it's right in front of you," says Musgrave, who has helped clients ranging from Exxon Mobil to General Electric streamline processes and improve reliability by sharing the expertise he's gained from the military, aviation and space flight. "I have lived in so many worlds that it's natural for me to do that."
Musgrave points to the commercial airline industry as an example of how multiple domain synergy works best. In particular, he believes the impressive safety records of American airlines are a result of the influx of military personnel—whether pilots or mechanics—into an industry which is quite hazardous.

"People say, 'Hazardous?' but if you fall from seven miles up, it's going to hurt," he says. "If you run into something going 600 miles per hour, it's going to hurt. People have forgotten that. But when you get into an airplane, there's a one in a billion chance that anything's going to happen to you."
The military, Musgrave says, values safety protocols and thus the influx of veterans into the industry meant that same attitude towards safety was transferred over. And now companies aspiring to improve their reliability ("There's no organization around that doesn't want the "R word") need simply dissect their own institution, and see where they could inject attributes from the airline industry.

Or, they can look at NASA's Mission Control Center.
A capsule communicator for 25 missions, Musgrave considers NASA's mission control the best decision-making organization he's ever encountered. "They make timely, mission-critical decisions without hierarchy, without egos and without agendas," he says. "There's only one thing driving the right decision, and that is mission achievement."
Musgrave has taken processes he's learned from the Mission Control Center and shared them with Exxon Mobil. "A massive drilling platform out there in the ocean is not very different than running a mission," he says. "It's not in space, but it's remote, and you have very critical, high-energy hardware you have to tame and a trained crew that needs to complete a task with proficiency."