Creative Writing Minor
What does it mean to minor in creative writing?
ArtCenter's Creative Writing Minor offers a specialized series of courses that allow you to explore storytelling in several forms, including poetry, screenwriting and children's literature.
We believe that writing provides another view into the creative process. And these additional insights broaden and deepen your art or design practice, regardless of whether you choose to incorporate the written word into your work.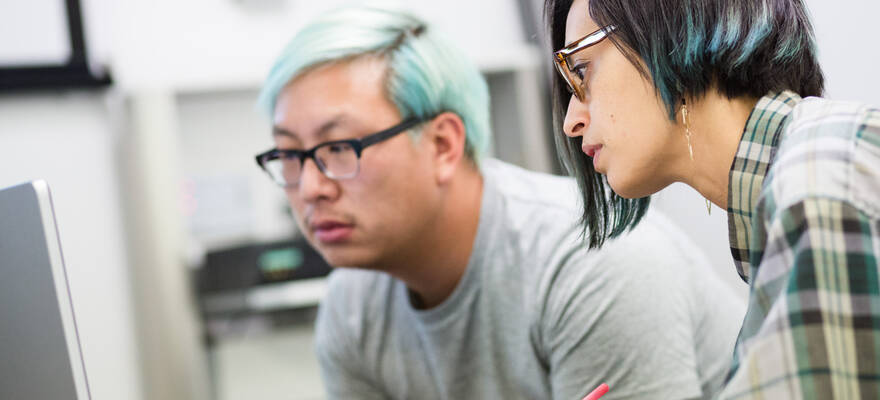 Additionally, the minor in creative writing, offered through Humanities and Sciences, provides you with an expanded understanding of a variety of narrative and lyrical forms, and their potential applications to the storytelling you do as artists and designers.
Key Courses Include:
Short Story
Storytelling
Fiction
Non-Fiction
Poetry
Writing Workshop
Screenwriting
Writing for Video Games
Children's Literature
Beginnings, Middles, and Ends
Story & Form
Novel
Graphic Novel
Additional literature courses:
Contemporary US Latinx Poetry
Genre Literature
Greek Mythology
James Joyce's Ulysses
Moby Dick
Queer Voices Across Literature
Witch Lit
Capstone Course:
Independent or guided study project to develop a written work or collection