Described by Los Angeles-based Kalinina as "a meditation on memory, family and my ancestral home in Izium, Ukraine," the project spans four trips that the photographer took between 2010 and 2020 to visit her now late grandmother and other relatives in the small town east of Kharkiv.
"The Ukraine I keep in my heart is much different from the strife and worry we see on the news," writes Kalinina, who grew up in Moscow and visited Izium every summer, before immigrating to the United States at age 13 in the mid '90s. Kalinina began the project in 2010, just before starting to study at ArtCenter.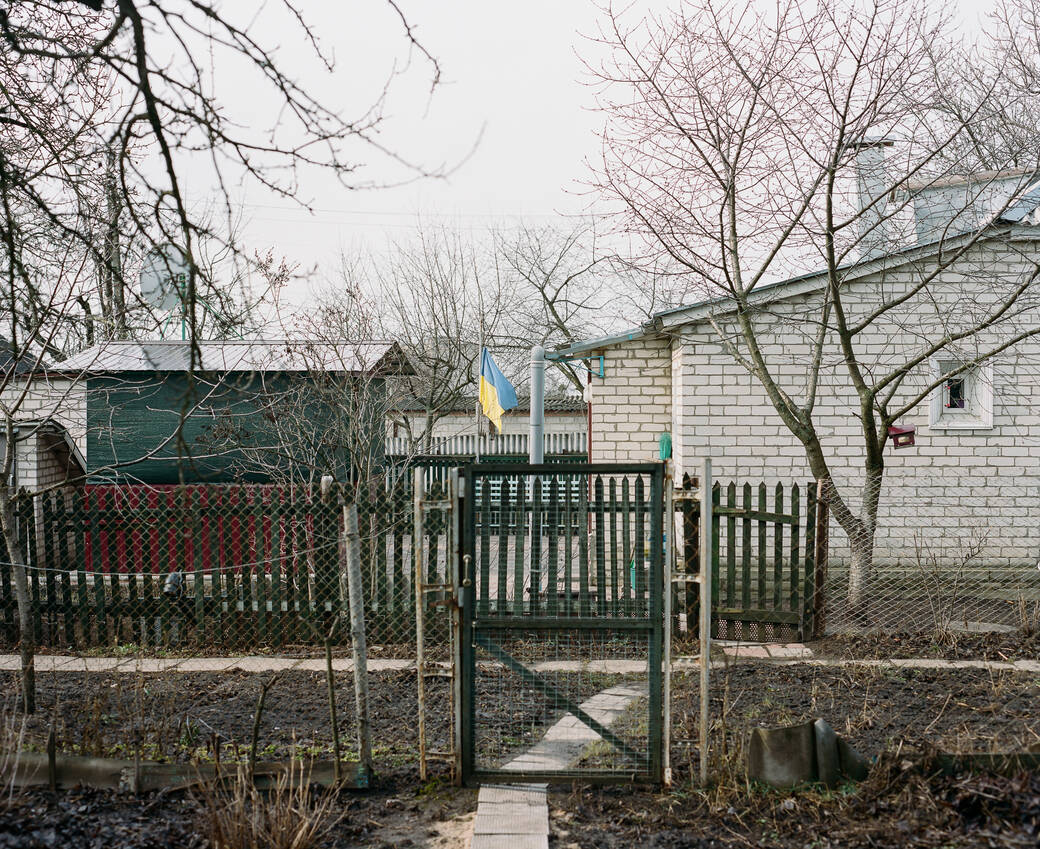 Where They Wait for Me showcases both casual and tender moments with her family in Izium, including an early March 2020 shot—taken just before the COVID-19 pandemic—of her grandma and great-aunt, standing side-by-side, cooking and cleaning in the kitchen of the house they grew up in.

Kalinina, whose work has also appeared in The New York Times and other publications, details in the story some of Izium's history, including it being occupied by Axis forces during World War II. Her grandma and great-aunt, then young girls, hid from bombs in a neighbor's root cellar.
West of Izium, she writes, is Drobytsky Yar, where more than 15,000 Jews were massacred by Nazis. In March 2020, Kalinina saw a nearby memorial for the victims of Holodomor, a man-made famine—part of a wider Soviet famine—that killed millions of people in 1932 and 1933 in then Soviet Ukraine, and was later recognized by Ukraine as a genocide by the then Soviet government.
Today, as Russian forces attack Ukraine, Kalinina worries about her great-aunt and great-uncle, who have not been able to evacuate Izium. She has been working on a series for the website of an L.A. TV station, for which she is interviewing and photographing Ukrainian and Russian people in Southern California.
"As I read the news of the escalating conflict on my phone in Los Angeles every morning," she writes in The Washington Post, "I only wish more suffering can be prevented and peace and healing can prevail for the people who have already seen far too much suffering."