"At ArtCenter, I finally felt that I was doing what I love, and that there was this sense of community and camaraderie," says Dougherty, whose younger brother Sean Dougherty (BFA 00 Graphic Design) also went to the College. Inches from her desk, an orange ArtCenter alumni pin is attached to a green ribbon on a bookcase.
After graduating, Dougherty—influenced by designers Saul Bass and Paul Rand—worked for a movie poster company, then helped fellow Graphic Design alum Chris Do (BFA 95) launch his brand strategy design consultancy Blind. In 1998, she started fulltime at Imaginary Forces, directing commercials, working with movie marketing and creating title sequences. Dozens of Polaroids of co-workers stretch up a wall in her office. Other ArtCenter alumni at Imaginary Forces include Tosh Kodama (BFA 94 Advertising), Katherine Liang (BFA 14 Illustration), Rachel Cohn (MS 14 Environmental Design) and Graphic Design alum Grant Lau.
Dougherty's credits also include title sequences for Boardwalk Empire, Band of Brothers, Marvel's Jessica Jones and Starz show Black Sails. But the title sequence for Stranger Things, reflecting the series' blend of horror and coming-of-age nostalgia, is by far Dougherty's most celebrated project to date. Over a dramatic '80s-esque synthesizer tune, red gleaming letters move and click into place. Show creators the Duffer Brothers told her they were fans of the '80s, Stephen King and title designer Richard Greenberg, who did the tension-building main title design for 1979's Alien. Trying out typefaces influenced by '80s King book cover fonts, Dougherty and her team did various motion tests. The font ITC Benguiat—created by Ed Benguiat in 1978—was eventually chosen.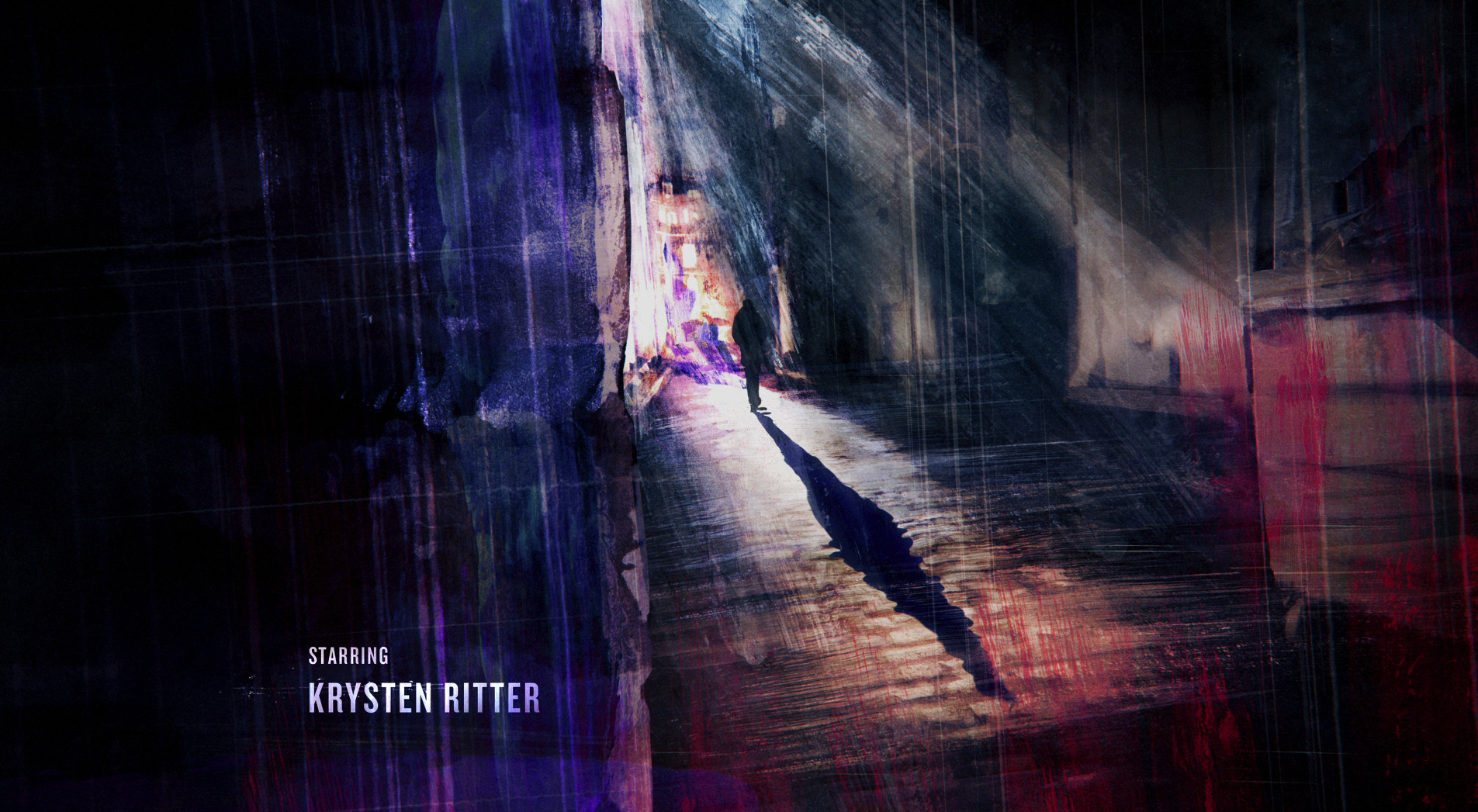 "Early in my career I tried to sell this idea of moving type, and no one bought it, so I was excited when the Duffer Brothers said they wanted to use typography," says Dougherty. "We altered the font to make the 'S' and 'R' bigger, made the font red and outlined it. The world adopted the show and title design, which was the biggest compliment you could give, more than any award. It's like, WOW."
With the hour-long Sonic Sea, co-produced by Imaginary Forces and the Natural Resources Defense Council, Dougherty ventured into directing her first feature-length film. The documentary, which focuses on whales, felt passionately personal for Dougherty, given her ocean-centric upbringing. And a lot has shifted, she notes, since she first started directing commercials and working in design.
"People used to come up to me on set and thought I was craft service or wardrobe—admirable professions in their own right—but they never pictured me, a woman, as the director," she says. "Now young female designers often come up to me and say, 'It's so great seeing someone like you in your position.' Thinking back, I didn't have anybody like that when I was younger. Every industry is changing for the better."