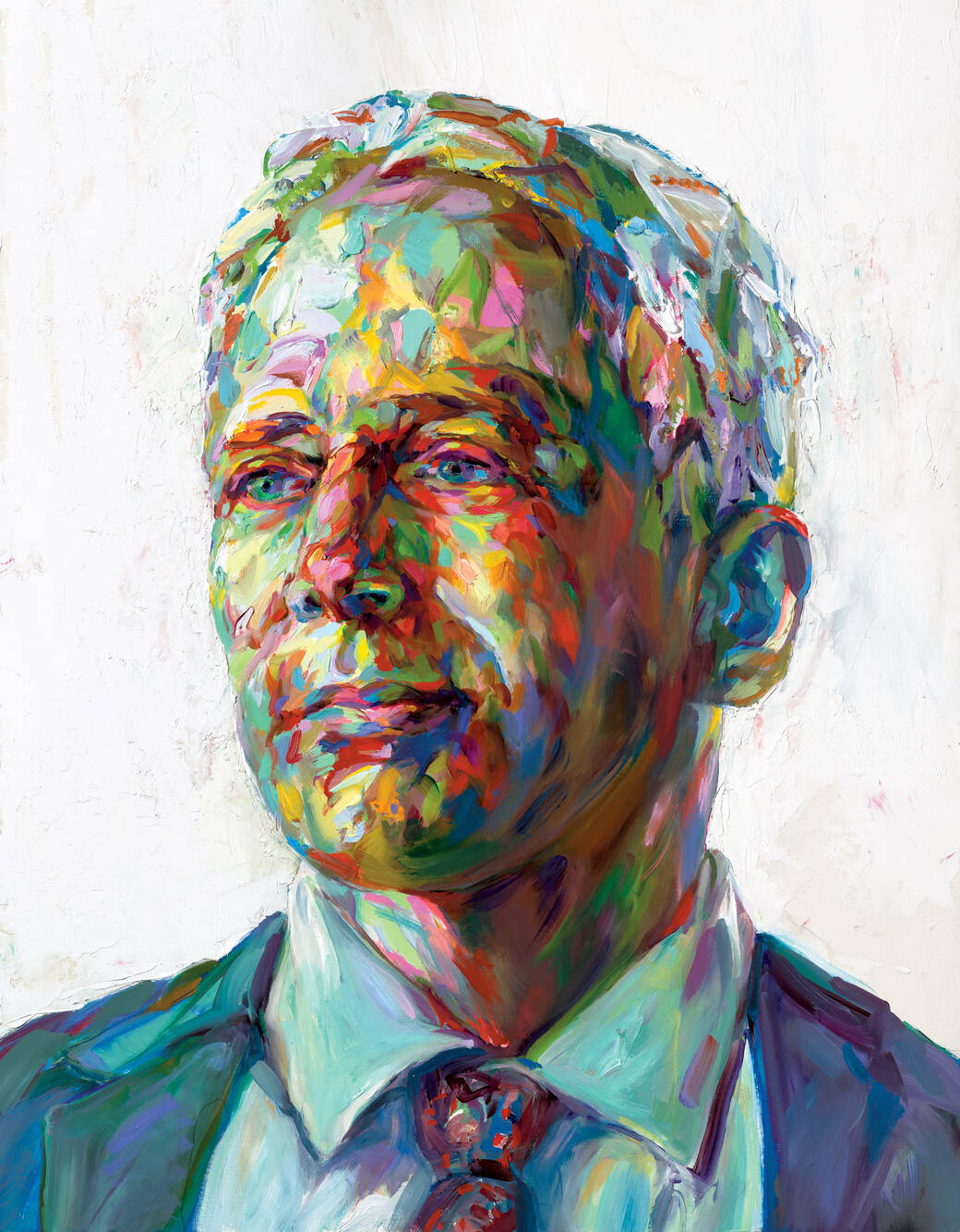 Smith juxtaposes Victorian poses with paint that's applied thickly and whimsically. In doing so, he explores archetypes of masculinity and breaks boundaries of heteronormativity. His work has been featured in solo exhibitions in Los Angeles, Chicago and New York.
Of his painting process, he says, "It's like capturing happy accidents." He starts by stretching the canvas, almost like a drumhead. Then he occasionally sketches out an idea using charcoal. "The anxiety goes once I have something on canvas," he says. "I usually let it roll with color. I make a rapid piece that's nuanced, and I follow my intuition."
Raised in Northern California, Smith attended ArtCenter with his twin brother, artist Owen Smith (BFA 88 Illustration). He has taught at the College for more than 20 years. In 2019, he co-founded the Joshua Tree gallery HeyThere Projects with Illustration Associate Professor Mark Todd (BFA 93). Smith lives in L.A. with his husband and their two dogs.