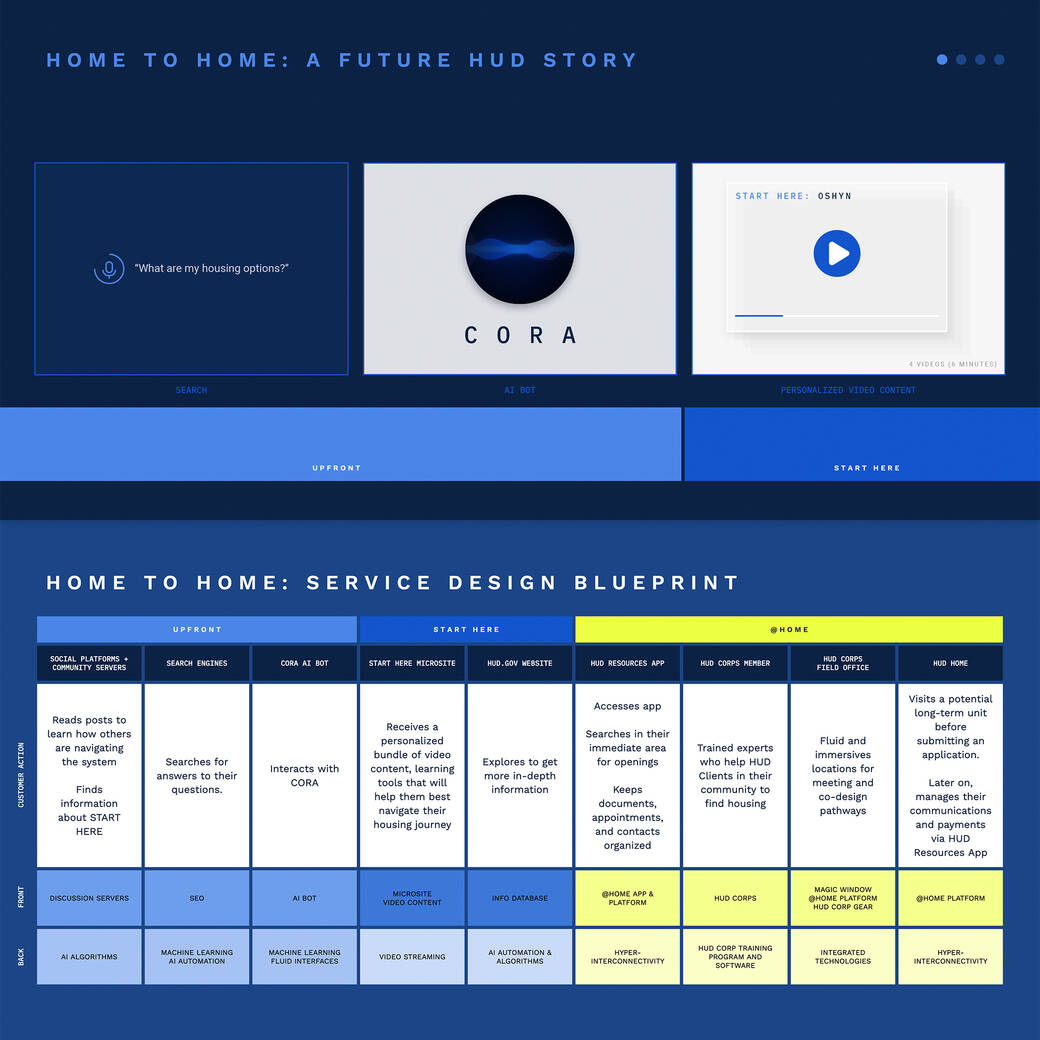 "I liked the program's promise of leveling up working designers into interaction design leaders," says Puicón-Pérez. "The program has given me the space and support system to investigate new modes of working and culture-making through emerging technologies, specifically by looking at how service design [a holistic, user-centered and co-creative approach to improving a service] and expert systems could enable more worker cooperatives to flourish in our world today," they say. "It's also enabled me to build out my design network more intentionally."

While acknowledging that balancing a fulltime job, personal obligations and a full course load was challenging, Puicón-Pérez says the program being shorter in length and 100% online made it manageable and sustainable. They also cite the program's diverse student body—with students based in a variety of locations, from Seattle to the Bay Area—as being helpful for discussing interaction design from multiple perspectives.

"With being remote, our class quickly realized that community building would need to be more purposeful," they say. "We scheduled hangouts and co-working sessions. During the second term, we collaborated on a single research and design project. That was a fantastic experience, and allowed us to cross-pollinate our diverse experiences and aspirations."

"This first group of students is so tightly knit and supportive of one another," adds Scaff.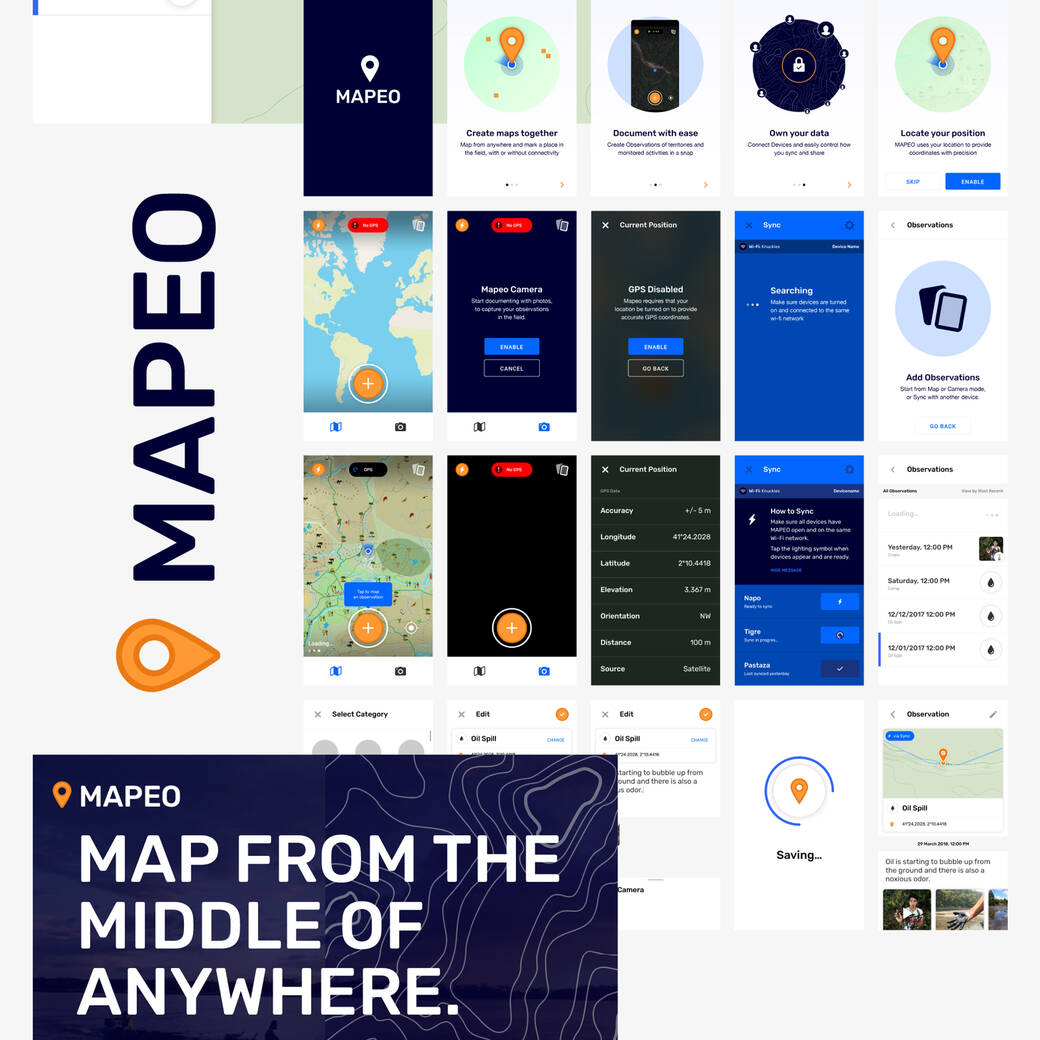 Born in Peru, and raised in Southern California, Puicón-Pérez cites zines and a desktop publishing camp as formative inspirations. After getting their bachelor's degree from ArtCenter, they took ArtCenter Extension (ACX) courses, including one in children's book writing and illustration that led to them getting a master's degree in creative writing from Antioch University and creating stories that center marginalized young people. "Storytelling is a big part of my design practice," they say.

Puicón-Pérez's Radradrad work has included collaborating with 826LA, a Los Angeles-based nonprofit dedicated to improving the writing skills of students aged 6 to 18. Previously, as a lead product designer at Digital Democracy, they worked on a decentralized digital mapping platform to support Indigenous communities. They're also a mentor in Color Coded, an L.A. tech collective for Black, Indigenous and People of Color (BIPOC) to co-teach, co-create and co-own technologies.

"As technologists of color, we look at the ways tech impacts our communities and relationships with each other," says Puicón-Pérez. "I'm interested in clarifying how emergent technologies shape our day-to-day lives, and to bring awareness to the ways we can push back to collectively address and shape technology."

One of Puicón-Pérez's favorite MDes courses was the first term course Products, Services, Systems, taught by Scaff and Assistant Professor Vincent Brathwaite, a design leader at GitHub, the Microsoft-owned, cloud-based developer platform. Students learned how to expand their thinking to connect traditional interaction design such as user interfaces and micro-interactions to service design blueprinting and systems mapping, says Scaff.

"It gave me a good sense of where exactly in the field I wanted to be practicing: systems level thinking to shape new services, and the products that could support them," says Puicón-Pérez.
Students graduate from the program with experience in emerging technologies such as AI and machine learning, participatory research and inclusive development of digital services, platforms, tools and applications. Guest speakers have included Humanities and Sciences Associate Professor Mashinka Hakopian, who specializes in technology and social justice, and Riot Games' Kevin Scharff, a director and research and development (R&D) game lead. Students have access to ArtCenter's Immersion Lab and Online Maker Hub.

In the third term Capstone Studio 1 course, students work on a thesis project that displays innovation in interaction design, as well as social and environmental impact, says Scaff. Their final work is shown in multiple mediums, such as code, video and streaming, and at ArtCenter's in-person Grad Show of graduating students' work.

"In the program, I've had an opportunity to further develop a design framework that aligns with my values," says Puicón-Pérez. "I'm looking forward to this next chapter of my design career, and I'm most excited about continuing to expand the field to be more inclusive and respectful."