April 21, 2016
ArtCenter College of Design Provides Financial Support for Study Away
Diversity and Access Awards make it easier for ArtCenter students to gain valuable life experiences and develop global competencies
"Every day was inspiring and now, having returned home, I feel ready to translate that inspiration into my academic and professional practice. This was my first experience traveling outside of the United States and I now see the immense value of travel." -- ArtCenter Study Away Participant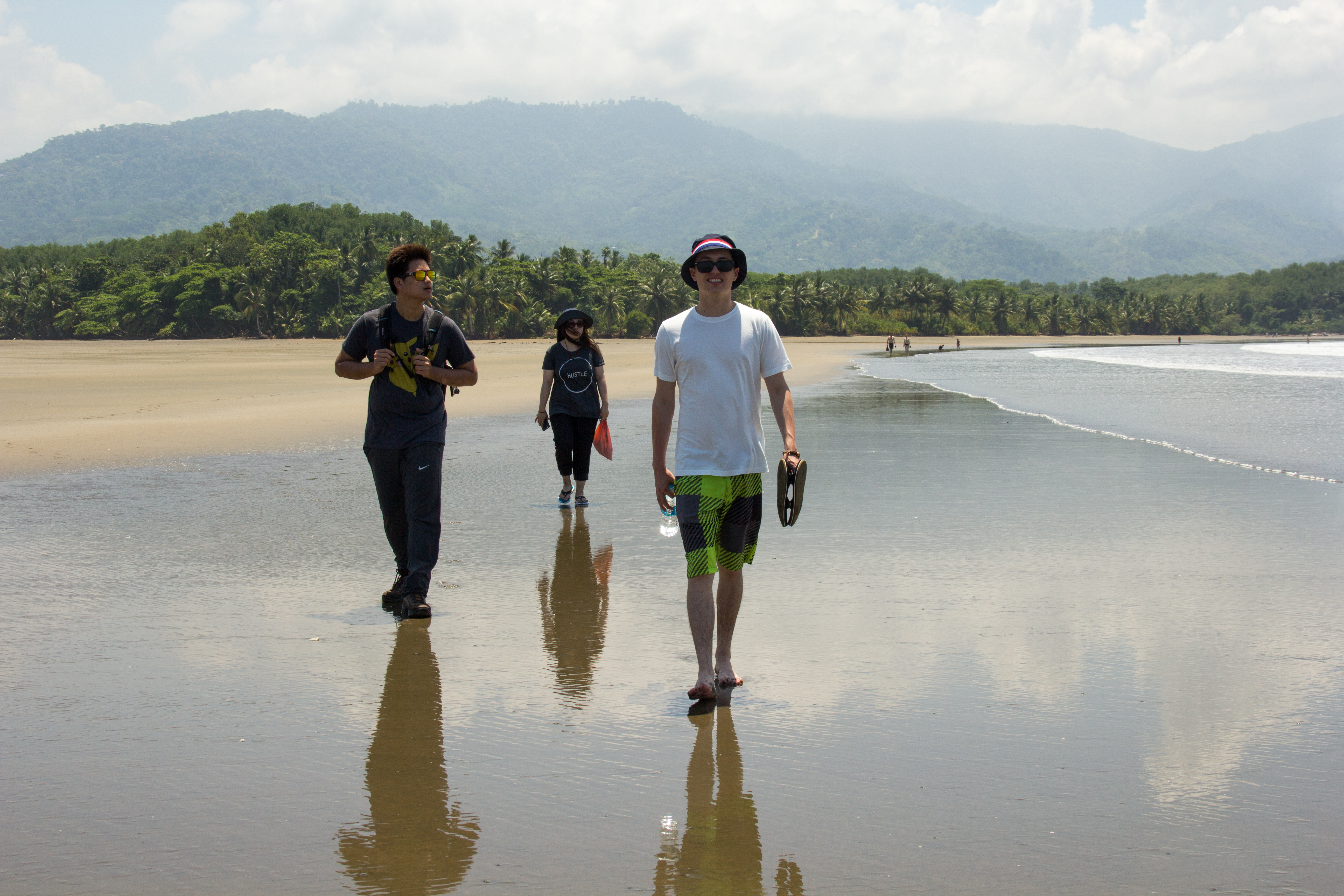 ArtCenter students who believe study away during their college years is beyond their reach due to affordability may reconsider because of the recently announced Diversity and Access Travel Stipend Awards made available by ArtCenter College of Design. Three times a year, up to five awards of $1,000 each will be distributed to individuals who want to participate in the College's many exchange and study away programs.
"Our goal is to make the often life-changing experience of world travel more accessible to a larger group of students by easing financial barriers," said ArtCenter Provost Fred Fehlau. "We hope this financial support will also increase representation of more diverse viewpoints among the students who are able to benefit from these global learning opportunities."
Hannah Huang, director of ArtCenter's Exchange and Study Away office, adds, "We want to provide support systems and access to these valuable educational experiences to a diverse population of students. I see these new financial awards as an important planning tool to help build the study away opportunity into a student's college career.
The Exchange and Study Away office manages programs for students in a wide variety of disciplines, lengths and locales. ArtCenter student travel destinations this spring included Kampala, Uganda; Singapore; London, England; Santiago, Chile; Quito, Ecuador; and in Germany, the cities of Braunschweig and Berlin. An exchange program, in which a student is enrolled in a foreign university, may last for a whole term and a faculty-led program might last one week to four months. The longest study away opportunity is the INSEAD program: A cohort of ArtCenter students spends four months abroad, taking MBA-level business courses at one of INSEAD's international campuses in Europe (in Fontainebleau, Switzerland) or in Asia (in Singapore). The ArtCenter INSEAD collaboration between MBA and design students is recognized as a proven pipeline to successful ventures in the creative economy.
"Study away experiences may improve a student's career prospects because many employers seek students who have global competencies. In this global economy, employers want individuals who are adaptable, open-minded and good cross-cultural communicators who understand cultural differences, in order to work effectively in international collaborations," explained Huang.
The Diversity and Access Travel Stipend Awards may be used to pay for program costs associated with study away in addition to tuition, such as the program fee, airfare, passport, ground transport, living expenses and more.
The spring 2016 recipients of the Diversity and Access Travel Stipend Awards are Sally Deng and Amadu Haruna participating in the London Ancient Modern program; Evan Blake is also part of London Ancient Modern as well as this summer's Dining Design Berlin; Shannon Rakich and Chris Stoltz who are students in the Berlin: City as Portrait program; Bryan Ortega and Luis Zepeda who are exchange students at Braunschweig University of the Arts in Braunschweig, Germany; and Benin Marshall who will attend Bezalel Academy of Arts and Design in Jerusalem, Israel as an exchange student this fall.
"The response from students and faculty about the study away experience is overwhelmingly positive and very inspiring," said Huang. "Many participants report that upon their return, they are re-engaged with the College and several find the experience helped them discover a new direction to pursue in their career. We hope to provide more study away opportunities to a broader group of students."
To be eligible for the Diversity and Access Travel Stipend Award, students are asked to submit an essay emphasizing need and describing how their background and identity influenced their decision to study away. The narrative must elaborate on how an applicant's individual participation in global learning excursions will improve the representation of diverse viewpoints within the study away community of students, faculty and extended partners worldwide.
About ArtCenter
Founded in 1930 and located in Pasadena, California, ArtCenter College of Design is a global leader in art and design education. ArtCenter offers 11 undergraduate and seven graduate degrees in a wide variety of industrial design disciplines as well as visual and applied arts. In addition to its top-ranked academic programs, the College also serves members of the Greater Los Angeles region through a highly regarded series of year-round educational programs for all ages and levels of experience. Renowned for both its ties to industry and its social impact initiatives, ArtCenter is the first design school to receive the United Nations' Non-Governmental Organization (NGO) status. Throughout the College's long and storied history, ArtCenter alumni have had a profound impact on popular culture, the way we live and important issues in our society.
Contact:
Teri Bond
Media Relations Director
ArtCenter College of Design
626 396-2385
teri.bond@artcenter.edu