Material Science Minor
ArtCenter's Material Science Minor provides a fundamental knowledge of engineering and fabrication, allowing you to understand how a variety of industrial and design materials are used and applied. Additionally, you'll learn about cutting-edge materials changing the field, including nanomaterials, biomaterials and advanced composites.
Our Material Science Minor is ideal for industrial design majors, but is applicable to a variety of art and design practices — from prototyping to procurement.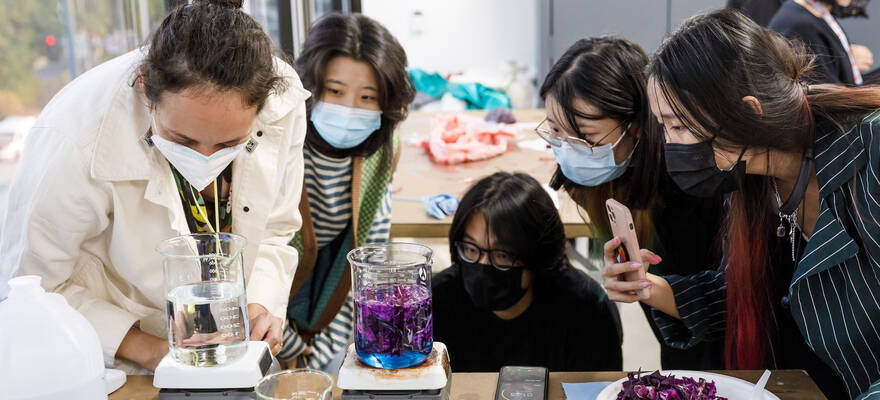 Key Courses Include:
Intro to Materials for ID
Theory of Structure
Properties of Artistic Materials
Nanotechnology and Design
Materials and Methods 1
Science and Sustainability
Design for Sustainability
Light and Color
Manufacturing Technology
One capstone TDS or HSCI course with
materials emphasis